Anybody who wants to be successful with their betting in the long term must have a number of strings to their bow. Ante post betting is one such string and it can be utilised to great effect providing you know what you're doing.
Ante post betting is often seen as a chance for betting bravery to be rewarded. It certainly provides punters with the chance to get some excellent prices on a whole host of sporting outcomes but it comes with its own pitfalls. Historically, ante post betting took place before the on course markets opened up at horse and greyhound meetings.
As with all forms of gambling, things have changed considerably with the growth in online wagering, so our guide takes a look at everything you need to know about the way ante post betting in horse racing operates now.
What is Ante Post Betting?
Ante post betting differs from pre-play and in-play betting in a number of ways. The first step to getting a bet win out of ante post betting is understanding exactly what it is, how it works and which rules must be followed.
Long Term Betting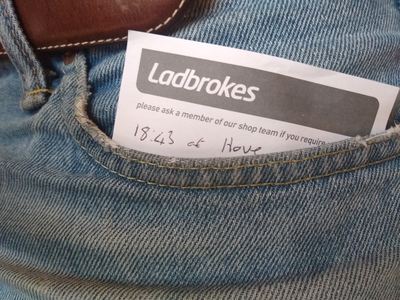 Ante post betting is most closely associated with horse racing but it is also very popular in other sports such as football, golf or tennis when it is most commonly called futures (especially in the US) or outright betting. Whatever the sport, the easiest way to think of ante post betting is as taking an early, long term position on a sporting outcome.
When it comes to horse racing, ante post betting markets are priced up some time before the day of the race in question. For the biggest races such as the Cheltenham Gold Cup, The Derby or the Grand National, the bookies will price up their ante post market up to one year before the race and allow punters to place bets on the winner throughout that time.
Outright betting in other sports is a little different. The outright market on the Premier League winner runs the whole way through the season but in horse racing each ante post market will have very clear rules about when the ante post betting period ends. This is typically once all the runners for a race have been finalised and at this stage the rules for bets switch to standard ones.
Pay Attention to the Rules
Perhaps the most important thing to note about ante post betting markets is that they have different rules to normal markets. Take non-runners for example. In a normal horse racing market offered on the day of a race, Rule 4 applies to non-runners. This means that winning bets are paid out at reduced rates and any bets on horses that do not run are made void, but that is not the case with ante post betting. Bets placed on a horse in an ante post market are settled as losers if that horse does not run in the race (the exception being when a horse is balloted out of a race.)
It is for that reason that the first consideration before backing a horse in an ante post market should be the likelihood of that horse running.
Traditional bookmakers will offer different markets for ante post bets and bets placed on the day of a race so it is easier to see exactly what type of bet you are placing. That is not always the case with betting exchanges. Generally, the exchanges will change the rules from an ante post market to a normal market at the final declaration stage. This is most often between 24-48 hours before the race but can vary so it is vital to pay close attention to the rules and name of the market before placing a bet.
Non-Runner, No Bet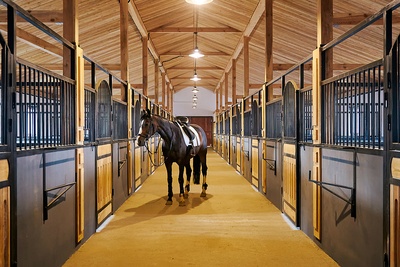 In an attempt to attract punters to have a bet on their ante post horse racing markets in the lead up to major meetings, bookmakers will often run 'non-runner, no bet' offers. As the name suggests, when non-runner no bet rules apply, bets on horses who don't run in the race are void (with stakes returned to punters) rather than settled as losers.
These terms are generally offered in the weeks leading up to the race where the extra insurance increases the activity in the ante post betting markets. This influx of money can see prices change pretty quickly so it's well worth snapping up the early prices while they last. A good, but not-quite-as-good alternative promotion is sometimes called "non-runner free bet", where rather than having your stake returned as cash if your pick doesn't run, it is returned as free bet instead.
Pros of Ante Post Betting
Ante post betting is incredibly popular with some punters due to the opportunities for net wins that it provides. But what is it that attracts punters to try and win from their long term bets? Here are the various pros of ante post betting.
Better Odds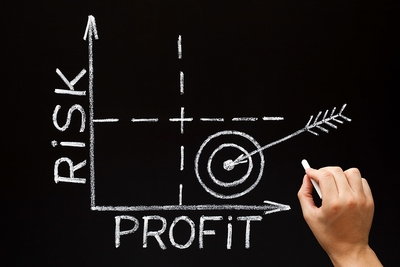 The most obvious benefit of ante post betting is that the odds available are usually better than the odds you would get nearer to the time of the race. Let's take the Cheltenham Gold Cup as an illustrative example.
In the hours leading up to the Gold Cup, every tipster, expert and pundit in horse racing has had their say on the runners. Punters know the ground conditions, the weather and the way that previous races at that year's Cheltenham Festival have panned out, including the form of the various yards and jockeys. None of this information is known to a punter who backs a horse to win the Gold Cup six months before the race.
With so many unknowns thrown into the mix, the job of backing a winner is more difficult so it makes sense that the rewards for doing so should be better. It is a great feeling for a punter to have a bet at 20/1 on a horse to win the Gold Cup when the best price available on the day is 10/1. That, in a nutshell, is the draw of ante post betting.
It is similar in outright betting for other sports. Some Leicester fans famously collected winning bets at 5,000/1 when the Foxes won the Premier League in 2016. You're not going to see that sort of price available in horse racing ante post markets but punters are still provided with the thrill of backing an outsider at a huge price only to see the odds come crashing down in the lead up to the race.
Bigger Choice
Every racehorse owner dreams of their horse winning one of the showpiece races at a major meeting. Along with others involved in the sport, they know just how much work goes in just to get a horse to the line in one of those meetings, let alone to win a top level race.
The competition for these big races is reflected in the ante post markets, which will often include a whole host of horses who don't make it to the starting line. That can be spun into a positive for punters as there is a great amount of choice available.
Moreover, bookmakers are often amenable to requests to add selections into ante post betting markets so the savviest punters can sometimes get a position before anybody else has had the chance.
Trading Positions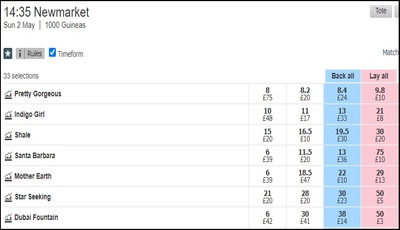 The advent of betting exchanges has given punters increased control over their betting. Rather than simply winning or losing, it is now possible to lock in a net win before an event takes place thanks to trading. This means you could actually make a net win on a horse that loses, or perhaps one that doesn't even run at all!
Ante post markets are often brilliant markets to trade. That is true of horse races where punters can potentially secure a net win as odds shorten on a horse thanks to a big win in an earlier race or an injury to a key competitor.
It is also true of other sports and events. For example, Betfair's biggest ever market was for the 2020 American Presidential Election in which huge numbers of punters traded out of their positions long before the market was finally settled (we're going to assume that by the time you read this it did finally settle – what a palava!)
Cons of Ante Post Betting
As we have seen, the returns for ante post betting can be significantly bigger than other forms of betting but for this benefit there must be a cost. So, let us look into the potential down sides of such bets and the challenges punters face.
Bigger Risk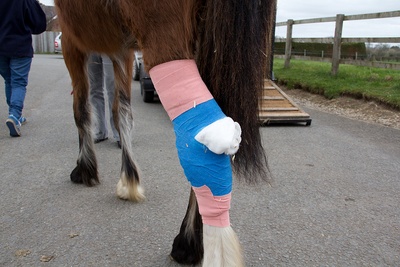 As touched upon above, there is a reason why the returns for ante post betting are so good. Simply put it is more difficult to back a winner the further away you get from a race. There are all manner of factors that ante post punters can only hope go right. Fitness, form, the competition, the weather and the amount of weight a horse will have to carry can all vary considerably from the time a horse is backed to when they actually run.
Sometimes placing an ante post bet is a mistake even if the horse runs. Take the 2,000 Guineas as an example. Punters will often back a highly promising two-year-old for the first Classic of the following season. However, there is no guarantee that highly strung colts will return as strong when three-year-olds and a poor performance in a warm-up for the 2,000 Guineas can quickly see ante post punters having taken a worse price than that which is available on the day of the race.
There is no doubt that the liabilities are greater with ante post betting. Such are the perils of jumps racing that there is even a slim and sad chance that a horse may have to be put down (due to injury) before the big race you backed it for many months in advance.
Money Being Tied Up
Sticking with the example of the 2,000 Guineas allows us to examine another drawback of ante post betting.
Punters who place a bet on a horse to win the big race at Newmarket before the previous season has ended cannot do anything else with that money. Unless the bookmaker offers the option to cash out of ante post bets, it can be a long term investment (at least in sports betting terms).
Although horse racing ante post bets don't suffer from the same sort of issues that can dog those who bet on political outcomes when results can drag on longer than expected, it is vital for punters to take their money management seriously when taking a position that won't be closed for months to come.