As there are some horse races that see a six or even seven-figure sum paid out as prize money (and even more in the case of the very richest races in the whole world), you may think owning or training horses is a lucrative business.
While there are those that are successful with their bets from the sport, not everyone is so fortuitous. For some, getting a return on the investment is a difficult ask due to all the costs involved.
Ensuring a horse is fit and healthy does not come cheap but we will leave this to one side for now. What we are more interested in are the fees that are attached to entering a horse in a race.
As it is not free of charge, owners do need to think twice about which races to send their horses to.
Choose a contest too high in quality and the horse will finish outside the money places but aim too low and you are failing to maximise the possible financial returns.
Why Do Entries Cost?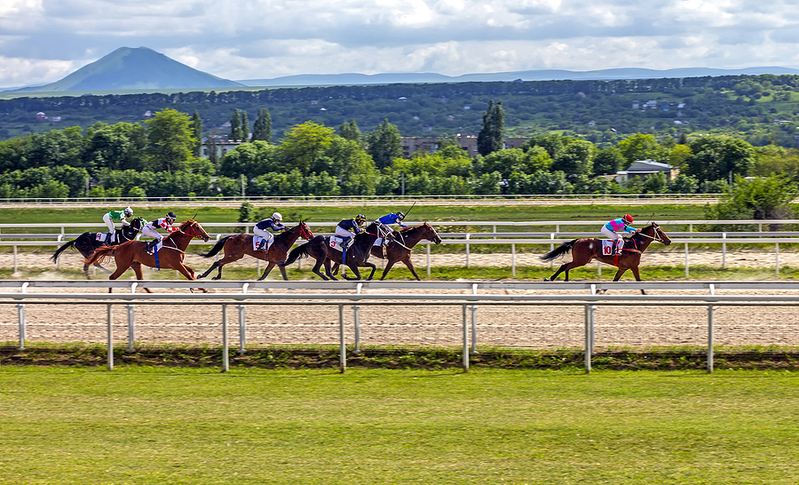 Anyone involved in horse racing will tell you that there are fees attached to almost everything short of breathing.
Want to change the name of a horse? That will be £90.25. Registering certain colours for a horse for one year? £57.75 please. Lost your trainer's identity card and need a new one? Cough up £39.00.
Because of this, it should be no surprise that it costs money to enter a horse in a race.
Although trainers and owners may have their issues with some fees imposed, it is hard to argue with the principle of entry fees. They are not high enough to deter any genuine applicants but do help restrict the number of sub-par entries hoping for a miracle.
Entry fees also help contribute towards the prize money of many races, often called stakes races, although they are often only a small part of it. According to the Racing Post, owner fees made up 15% of the prize-money offered, much less than the 50% share that comes from racecourse contributions.
How Much Does An Entry Cost?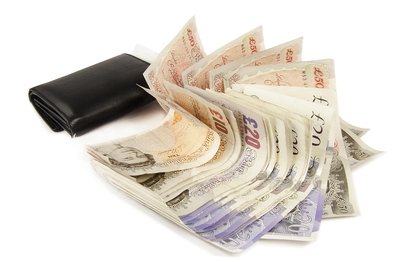 The British Horse Racing Authority charges a flat administrative fee for any entry for a race. Over the internet this service costs £23 while over the phone or for an early closing race it costs £32.92. Should you wish to enter a horse in a foreign race, say Ireland or France, a fee to the BHA is still payable, and it is an increased one at £82.50. Note that all of these fees exclude VAT. The costs themselves are outlined in the BHA Rules of Racing under Section 4 – Fee Code.
The fee code also outlines the sum that must be paid to jockeys for their services. Jockeys will take a small cut from any prize money but they are always given a base rate for riding a horse, win or lose. For a Flat race this fee stands at £127.90 while for a National Hunt jockey, thanks to the increased risk, a higher rate of £174.63 is payable. These fees are largely unavoidable, however amateur jump riders do not need paying in certain situations.
Although it is only an incredibly minor cost, it is worth mentioning that for every entry, owners must pay £1.20 to the Horserace Betting Levy Board. This money supports the Equine Infectious Diseases Services of the Animal Health Trust. On top of this a £1.25 payment will be required and this is ringfenced for the benefit of former (retired) racehorses.
As well as these fixed fees, individual races will have their own payable fees, as stated in the 'Race Conditions'. This is usually a percentage of the total prize fund offered for the race. The percentage itself cannot be plucked out of thin air but must be within the boundaries outlined by the British Horse Racing Board. Different rates vary depending on if it is a Group quality race, National Hunt race etc. but the usual limits start from 0.25% and can possibly rise to a maximum of 1.5% for the most elite flat races.
So, if there was a Group 1 race with a £1m prize pot, you can estimate that an entry will cost an owner in the region of £10,000 to £15,000. Sometimes the full fee is not requested up front, instead part of the amount is only owed once a horse has their entry confirmed. This is the case in Ireland where generally speaking the entry fee is 0.8% of the total race value while the declaration fee is 0.2%.
In select cases there may be extra rules in place regarding fees. Take the Derby for example, a contest reserved for three-year-olds; for this, trainers can enter a horse while they are still an unraced yearling for a massively reduced cost. Many turn out not to be Derby quality but it is a fairly safe option for trainers who believe they have acquired a promising horse.
Late Entries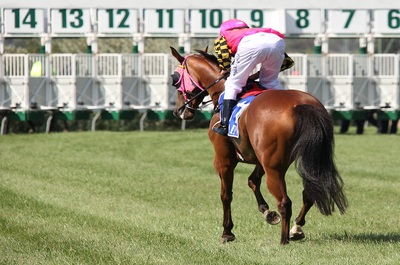 For big races, you may sometimes see news about a horse being 'supplemented', often for a very considerable fee. This basically means they have been entered after the standard deadline so think of it as a late registration fee. Despite the costs involved, seeing news of supplemented runners is not a rare sight in horse racing. Take the 2021 Dewhurst Stakes as just one example. For this contest, Straight Answer was entered to the Group 1 juvenile contest just five days before it began for a fee of £32,000.
The top three paid places received more money than this (1st – £298,507, 2nd – £113,171, 3rd – £56,638) and with eight runners in the field, there was a decent chance the late entry could have been worth it. As it was though, the punt backfired with Straight Answer finishing dead last.
This most common reason for a horse being supplemented is that they put in an unexpectedly strong performance, shortly before a race that previously looked above their standard. In the cast of Straight Answer, prior to the Dewhurst Stakes he very impressively won a Listed race at Fairyhouse with consummate ease.
While on the subject of late changes, it is worth noting that making changes to the headgear of a horse will also cost an owner money. The addition of any previously undeclared headgear costs £86.36. This is almost always a price worth paying though if it helps improve a horse's performance .
How Much Money Do Owners Get Back From A Race?
All the fees mentioned are the owner's responsibility to pay, so ahead of any race they will always be out of pocket. This may change though by the end of the contest, depending on how their horse performs. Should their runner clinch one of the top prizes, the owner will end up taking in the region of 75% of the allocated prize money. The only trouble is many owners are not sole individuals and are instead part of a syndicate, meaning they will only get a fraction of the 75%.
Conclusion
Some races are subject solely to the minor fees charged by the BHA, starting at less than £30. For other races the entrance fee will vary on a number of factors, including if the race is a stakes race, where the entrance fee forms part or even all of the prize fund, as well as what type of race it is in general. Rules vary around the world too but on the whole, the bigger the race, the larger the entrance fee. Most races have cheaper fees for entering early, whilst the largest fees, supplements, are to enter a horse in a prestigious contest after the initial entry period has past. These fees can reach really substantial sums of almost £100,000 for the Epsom Derby, for example.