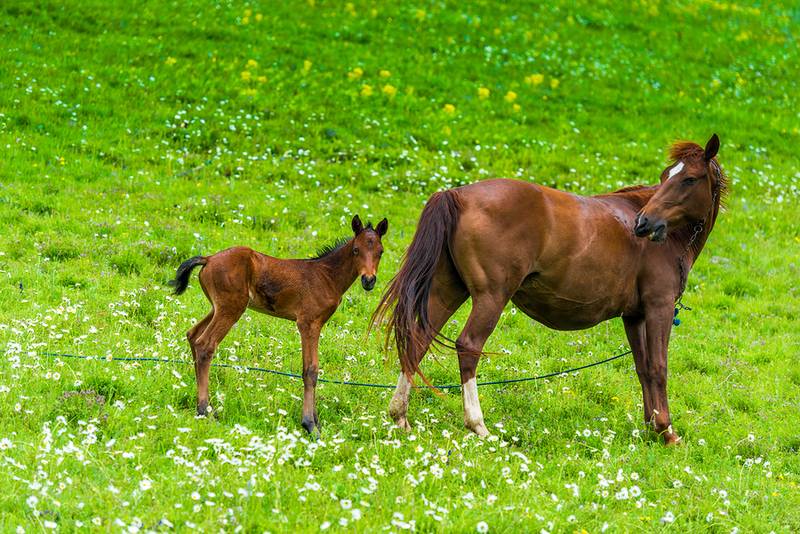 The age of any given horse plays a big part in each race and in a range of ways too. What's more, different aged horses tend to suit different types of race due to the amount of skill, pace, stamina, experience, etc. required.
In this article, we will take a look at all the factors that are relevant for a racing punter. That includes how age affects a horse's ability, the age at which a horse might reach its peak, the different types of race open to horses of different ages and more.
But before all that, let us start at the very beginning, with a birthday.
Every Horse is Born on the Same Day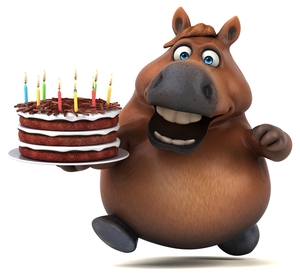 Well, that might not be strictly true, but it is true that all racing horses have the same birthday. All thoroughbred horses (so essentially all racing horses) born in the UK will share the 1st January as their birthday. In fact, they'll share that birthday with horses born in France, the US, Germany, and anywhere else in the Northern Hemisphere.
Horses born in Australia, South Africa, and other countries south of the equator also share a common birthday; the 1st August in their case. This system was created to make it easier to standardise racing formats and control bloodlines and it means that horses can be born almost a year apart and yet be classified as the same age.
The British Horseracing Authority state that, "most racehorses are born between January and April in the Northern hemisphere". This is because a three year old horse born on the 1st January will be a full year older than a three year old born on the 31st December and will be at a clear advantage should the two meet in a race. As well as being physically more developed, the animal born in January will also have benefited from a longer period of training.
Because of this, horses born later in the year are far less attractive to purchasers and consequently breeders go to great lengths to ensure their foals are born as early in the calendar year as possible.
What Age do Horses Start Racing?
In flat contests horses start racing at the age of two, whilst in National Hunt racing, which is physically more demanding and also more dangerous, the youngest age is three years old. In general jumps horses have longer careers too, racing into a much riper age, so this delayed start makes sense from that point of view too.
Horse-Age Terminology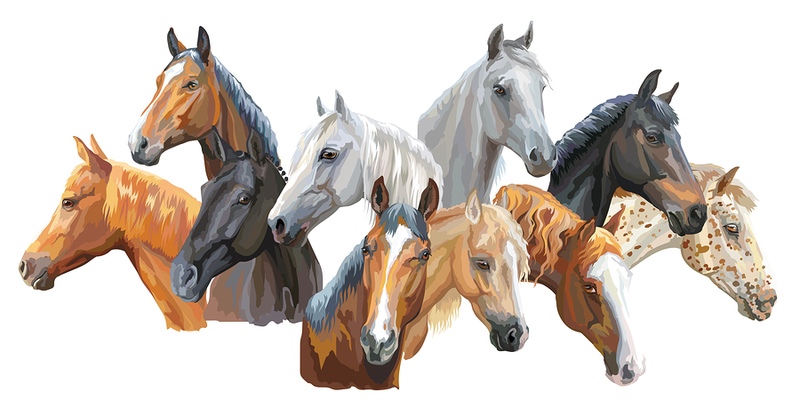 Racing is full of terminology and as with anything else it can seem confusing until you get to grips with it. Here are the key bits of age-related lingo to be aware of. Please note that these terms are racing-specific and based on horse racing in the UK; there are some minor differences in other countries and when not concerning thoroughbred racehorses specifically.
Foal – a horse of either sex from its birth until the following January
Yearling – a one year old horse of either sex
Juvenile – for flat horses this is a horse aged two years and for national Hunt a horse aged three years, that is the first year of racing for either flat or jumps horses
Colt – an ungelded male under the age of five
Filly – a female horse under the age of five
Classic generation – in flat racing the Classics are the five biggest races and are open to horses aged three years only, so a horse of the Classic generation is three years old
Mare – Female aged five and over
Stallion – a stallion is normally a male breeding horse but the term is sometimes used for an uncastrated male aged five and upwards, otherwise simply referred to as a horse or full horse
Gelding – a castrated male of any age
Note that in terms of the types of race open to horses of different ages, there are various terms used that are more loosely age related. We have not included these as they vary according to the type of race and often have other non-age-specific conditions. For example, a novice race on the flat is open to horses aged two or three who have not won more than two races.
The following are some such races with age and sometimes further restrictions attached:
Maiden – a flat race for horses yet to have won, typically for two year olds but not restricted to runners of that age
Median Auction Maiden – flat race exclusively for two year olds with further restrictions on the sire of horses involved
Novice – open to horses aged two or three with no more than two wins
Nursery – flat handicap for horses aged two only
Bumpers – National Hunt races without fences or hurdles that are only open to horses aged four to six who have either never raced before or have never raced over obstacles
Juvenile Novice Hurdle – hurdles contest for horses that were three years old at the start of the season
When is a Horse Fully Grown?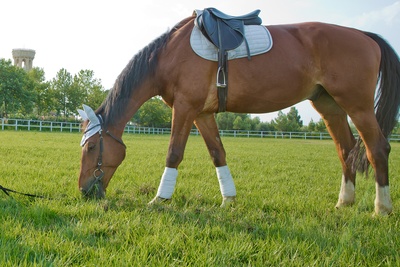 As with humans, this varies a little from horse to horse and certainly from one breed to another, though here we are concerned only with thoroughbreds. In addition, it has to be remembered that not all four year old horses are really the same age, even if just a few months separates the vast majority of them.
That said, most horses will reach full maturity between the age of four and five. Certainly when they start racing at aged two or three (for flat and NH respectively) they have a lot of growth and development left to do. Some people are critical of horses being raced at this age for that reason, and in fact two year olds only really started racing around 40 to 50 years ago.
Economic imperatives encourage the racing of younger horses but there is little doubt that they are more prone to injury. Their bones and muscles are not yet fully developed and so some feel that waiting until three years of age would reduce the number and severity of injuries.
That is a different debate though, and in general most horses reach their maximum height by five years of age. Interestingly they will have reached about 90% of that height by age one. Even after the age of five they will often bulk out a little and some argue they do not reach full emotional maturity until seven. Both of these factors could further explain why National Hunt horses tend to peak around this age.
At What Age Does a Racehorse Peak?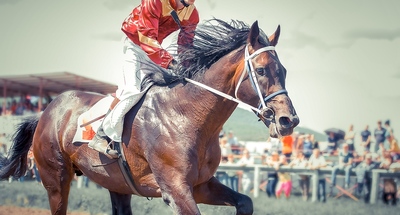 It is widely believed that flat horses will be at their best between the ages of three and five years, with four years old generally thought to be their year to really show what they can do. The biggest races come at the age of three with the Classics, but the contests that allow the Classic generation to face their elders are always eagerly anticipated and in many ways these are the races that settle any arguments over which horses are the best.
Flat races are typically more valuable and so the best flat horses are usually retired to stud at a young age. Frankel, arguably the best racehorse of all time and well on his way to becoming one of the greatest sires ever, stopped racing after his four year old season.
In contrast, National Hunt horses are barely getting going at that age. Jumps races are so much more physically demanding and require far greater stamina as opposed to just raw speed. NH horses will start to reach their peak at the age of seven and typically remain at their best until nine or 10. That said, there have been many big contests won by horses aged 12 or even older, so with the jumps game a horse's best years are less clearly defined.
Impact of Age on Performance
Interestingly the effects of age on race horses has been studied in great depth in serious academic circles. One study, albeit relatively small, looked at races in the US (flat, therefore) to try to categorically determine at what age horses reached their peak.
You can check out the full report on the impact of age but in brief, the key conclusions are as follows:
Peak Age – 4.45 years old
Quick Improvement – From two years old to four years old, improvement is quite dramatic
Slow Decline – From the age of five decline is slow, such that a nine year old should be similar in performance to a three year old
As said, this is a relatively small study and most racing experts would question whether a top nine year old could really keep pace with the best of the Classic generation. None the less, the findings that around four and a half is the optimum age would certainly tally with most peoples' beliefs.