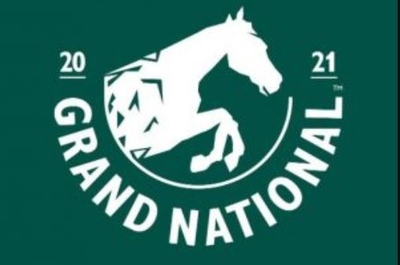 Simply put, there is nothing quite like the Grand National. It is a breath-taking spectacle and one that manages to attract the attention of the nation. Many people who would otherwise never watch a single horse race find themselves tuning in to the Grand National every year. In 2021, a whopping 8.8m people inside the UK tuned in to watch the event live. This is, of course, just a mere fraction of the entire global audience though which estimates put at around 500m.
The Grand National is such a special event for so many reasons. At four miles and 514 yards in length, it is Britain's longest horse race, a true marathon test for all involved. In addition to this, it is also the richest jumps race that British racing has to offer. In 2014, total prize money reached a massive £1m for the first time with connections of the winning horse receiving over half of this. Claiming the largest size of the pie is not easy though when there are up to 40 runners competing for glory, a number far higher than your typical horse race.
Grand National Betting – An introduction
In the region of 13 million people in the UK will place a bet on the Grand National in any given year, around a third of the adult population. It is truly a massive event for bookmakers, globally, with estimates suggesting that £300m is wagered on the big event.
Some big-spenders are happy to lump thousands on the outcome while many others are fully content just wagering a couple of quid. No matter how much you are willing to bet though, the process you follow is the same and it starts by picking your horses.
Select Your Horse(s)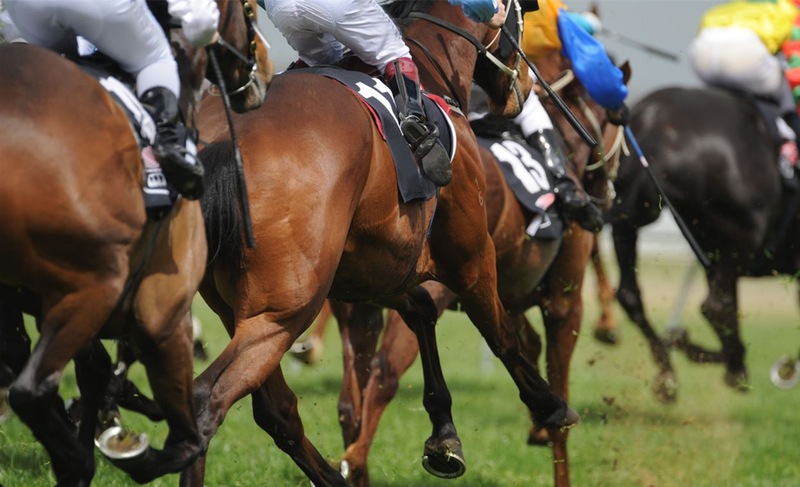 For a lot of horse races, bettors will typically back the one runner they think has the best chance of success. Due to the sheer number of contenders in the Grand National though, it is extremely common for people to back multiple runners as they attempt hedge their bets. So, if you cannot decide between three, four or even five different horses that are really appealing to you, do not worry as there is nothing wrong with putting money on all of them. Of course, only one can win, but you can still get money back if a horse places, depending on the type of bet you place (more of which later).
When it comes to making your selections, there are two main approaches you can take. The first simply involves looking at the pack and going with your gut feeling. A horse may have been allocated your lucky number, or perhaps you simply like its name or the colours of the jockey. There does not necessarily need to be any rhyme or reason to it, so a lack of racing knowledge needn't put you off.
The other (more thorough) approach will involve you looking at several factors to determine which horses are in the best position to finish first, or close to it. There are many aspects worthy of consideration such as:
Weight – The Grand National is a handicap race, meaning that all horses are allocated weight based on their official ranking (OR). The higher their ranking, the more weight they will run with. The 'top weight' is usually fixed at 11st 10lbs (including the weight of the jockey, saddle and so on), reserved for the horse with the highest ranking. Horses are then allocated their weights based around this so a horse with an OR that is seven points lower would have to carry a weight that is seven pounds less than the top weight.
Age – Although open to horses aged seven years and above, typically winners are aged between eight years old and 11 years old.
Course Experience – It is always worth noting whether or not a horse has won at Aintree before. If so, have they done so over the Grand National fences? British courses tend to provide quite unique challenges so previous strong efforts at Aintree would be a good sign, particularly if over the very same fences. There are only four other races that use the same fences though: the Becher Chase, the Grand Sefton Chase, the Topham Chase and the Foxhunters' Chase.
Distance Experience – The Grand National is a very long test at a distance of well over four miles long. Although no other race can provide such an extreme challenge, there are others that see horses run between three and a half and four miles. You can look at these races to get a good idea of how much endurance a horse has. If they have not attempted such lengthy races, you should look to see if they at least finish strongly over shorter distances. A horse that repeatedly finishes three-mile contests without any signs of tiring suggests they would be happy to run a fair bit further. Note that often you will see distances talked about in furlongs so just be aware that there are eight furlongs in a mile.
Going – The 'going' refers to the conditions of the turf at the racecourse. This can range from firm or good to firm (the fastest) to heavy (the slowest). Soft or heavy conditions usually occur after quite a lot of rain in the days or weeks before a meeting and tend to suit horses with lots of stamina rather than those for whom speed is their main weapon. As such, you do find horses that thrive when racing in muddy conditions and others that regularly struggle. It is always worth checking the going on the day of the race as one heavy night of rainfall beforehand can change the official reading.
Race Experience – Looking at whether or not a horse has run in a Grand National before is very important when deciding whether they will perform well or even whether they'll finish the race. Assessing how they performed in past renewals of the big race is essential to getting a picture of how they might get on this time around. You can read a lot into a previous running; in particular; how confident a horse looked jumping over the fences. You will also want to note if the horse is running with more or less weight this time around. While definitely useful, do not think a previous run is always a gigantic advantage as the majority of winners of this race do so when making their Grand National debut.
Seasonal Form – Has a horse been performing well earlier in the season or have they been struggling? Grand National contenders rarely boast a string of victories ahead of the race so you do not need to see an unbeaten streak but there should be something. If a horse has looked poor all year, consistently finishing way behind the pace of the winners, you are right to question if they can turn things around. If, on the other hand, a horse has been finishing at the front or in the places in recent efforts, you need to consider the quality of the races. Winning a pair of Class 4 races is not the same as winning a pair of Class 2 or Class 1 races.
Last Run – You will also want to find out when a horse last ran. A break exceeding 55 days is usually cause for concern, especially if it has been caused by an injury of some sort. It is extremely rare for a horse to win following an absence longer than this so a recent run out seems to be of real benefit. Having said that, if a horse has raced too recently, they might not have fully recovered from the exertion or might have picked up minor injuries. But if it's been at least a couple of weeks since their last run out, this shouldn't be an issue.
Fence Experience – How many times has a horse competed in a race jumping over fences? Any race known as a 'chase' (short for steeplechase) will involve a number of fences. You will also want to check how many times a runner has fallen/unseated the rider in the past. The fences at Aintree are as challenging as they come so if a horse regularly falters over easier obstacles, then this is should be a worry. With 30 fences to tackle, those that are not very assured over the fences rarely make it to the finishing line, let alone challenge for the victory.
These are the most important things worth considering but you can also look at other aspects such as jockey/trainer records, weight trends and pace analysis. You will find there are masses of free resources available allowing you to make some highly informed judgments. You can also simply look for tips online as most tipsters will consider many key factors before justifying their recommended selections.
The Odds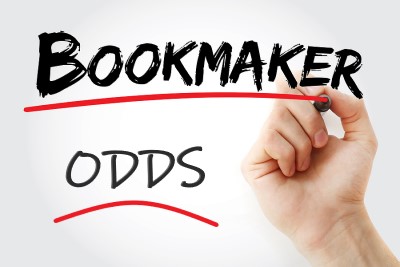 One of the major attractions of Grand National betting is all the big odds available, relative to most horse races. If you can correctly guess the winner, you will usually be extremely well compensated. Taking the 21 renewals that took place between 2000 and 2021 (as the 2020 race was cancelled), the average price of the winner was approximately 24/1 and the median price stood at 16/1. Nine winning horses in this time set off at odds 20/1 larger including the one giant shock in 2009, Mon Mome who stunned the crowd at Aintree by winning at 100/1.
By contrast, in these 21 renewals there were only three winning horses that began the race at a single figure price (4/1, 7/1 and 7/1). This means the Grand National is rather unrivalled when it comes to producing big payouts. Backing a horse at 33/1 or 50/1 is something we would usually only do very rarely but not when it comes to the Grand National.
Another thing to mention is that odds will vary, quite substantially between bookmakers. If you are looking to bet more than just a couple of quid, or if you are eyeing up a long-odds horse, it is worth checking out who is paying the best rate. You may need to act fast if the start of the race is not far aware as prices will start jumping up and down as other customers place their bets. Luckily though, most people can sign up at a new bookmaker and have money in their account in little more than a couple of minutes.
Each Way Betting
With so much money being wagered on the Grand National, you will often find that bookies make an extra effort to attract your business. They often do this by offering special each way terms to all their customers. Standard each way betting would cover the top four places at 1/4 of the standard odds but you will find some bookies paying out five places at the same odds or even paying out six or more places at 1/5 odds. It is worth looking out for these special offers because having a couple of extra paid places can make the difference when it comes to scoring a Grand National net win.
If you are unsure what each way betting involves, let us run through a quick example as it is the most popular form of Grand National betting, more so than a straight 'win only' bet. Let's say for instance that we wanted to place a bet on 'Horse A' each way at odds of 40/1 and our bookmaker was paying five places at 1/4 odds. A £2 each way bet would mean £4 in total as we are essentially placing two separate bets on Horse A, i.e.
One bet goes on the horse to win at the full odds, so £2 at 40/1.
The other bet goes on the horse to 'place' at 1/4 of the full price which would be 10/1. In this case 'to place' means to finish in the top five places but it could also mean top four, or top six depending on the bookmaker.
If the horse wins, both parts of our each way bet would win. This means we would register a £100 net win plus all of our £4 stake back. If the horse finishes second, third, fourth or fifth, however, only the 'place' part of our bet would be a success. Although nowhere near as successful, it would still return us a tidy £20 (£2 x 10/1) and return half of our stake for a total return of £22 (hence £18 net win overall).
The Bottom Line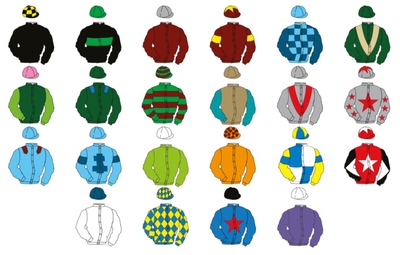 You are welcome to treat the Grand National as a pure game of chance and pick a horse based on any reason you like – for instance some people simply pick the horse based on whether they like the colours the jockey is wearing. Repeated enough times, this random approach is less likely to reap rewards but for a race that runs just once a year, it is perfectly possible that you can get the better of the bookmakers if Lady Luck is smiling on you.
If you wish to be more methodical in your approach, we have highlighted all the main things that are worth considering when attempting to narrow down the 40-horse field. By doing your homework, you may find that you can enjoy a fair amount of success during Britain's most famous horse race. Even the best in the business do not manage to call the winner several years in a row but with each way betting you can still rake in a nice net win without a perfect record. Just picking a horse that finishes in the top 4/5/6 is often good enough to score a decent return on your initial investment.
Above all else though, remember to simply enjoy the spectacle. Net wins certainly cannot be assured but what the Grand National can promise year in year out is a truly thrilling race, unlike the kind you will find always anywhere else.