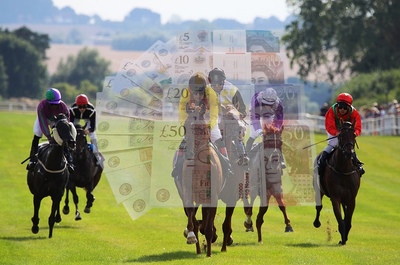 Prize money in British racing varies massively.
For lowly Class 5 or 6 races, you are likely to see just a few thousand pounds paid out in total, with approximately half going to connections of the winning horse.
At the opposite end of the scale though you have elite races that have six or occasionally seven-figure purses. Winning one of these races will see connections paid out hundreds of thousands, making it quite the payday for those involved.
Where exactly does this money come from though?
It is not something that is regularly talked about and it is simply a figure that appears on a racecard beside every race that most people don't think twice about.
For those that have a stake in the matter though, the way prize money is funded is a point of real debate and the British system has its fair share of critics. Compared to other approaches adopted abroad, it is easy to see why too.
British Racing: Prize Money Breakdown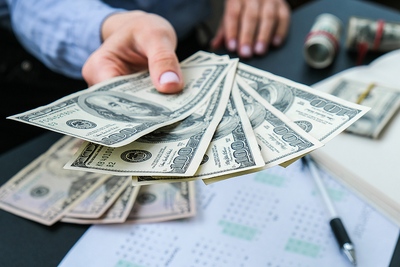 Any prize fund for a UK race, no matter how big or small, will typically have three funding streams. The largest chunk, 50%, comes from what is known as 'executive contributions' from racecourses. Although this sounds a little fancy, it is basically just payments from racecourses. While this is an especially large chunk, it is not so large that racecourses cannot afford it. It just means giving away a portion of ticket revenues, which typically provide half a course's income, as well as a cut of any sponsorship deals or media rights payments.
The next largest contribution, standing at 35%, comes from a levy on bookmaker margins. Ten per cent of the earnings on horse racing bets must be flushed back into the system they are benefiting from financially. This includes both fixed-odds betting and the Tote. The remaining 15% is covered by owners' entry fees, the fee an owner must pay to have a horse feature in a race. Naturally, this is more expensive the higher the quality of the contest although there are some fixed-price administrative costs involved.
This is the situation as it stands but the contribution proportions do shift over time. In 2009 for instance, racecourses only contributed 25% to the prize money, half the current rate. Because the current contributions from racecourses are comparatively high, this is a large reason why prize funds were slashed during the races that were put on behind closed doors during the global health crisis. With courses forced to shut their doors and seeing no race day revenue, purses had to be subsequently adjusted with the top 10 races in Britain seeing a reduction of 64% to the money paid out.
Other Models
In Ireland, 2020 data shows that 68.1% of prize money came from the Government-funded Horse Racing Ireland. Owners chip in another 23.1% meaning that only 8.8% comes from a combination of sponsors and the European Breeders Fund. Australian racing provides a distinctly different (yet highly successful) model which does not rely on owners or sponsorship deals. These two sources make up just 4% of prize money funds and instead, the bulk of the money comes from a tax on bets.
Issue With The British System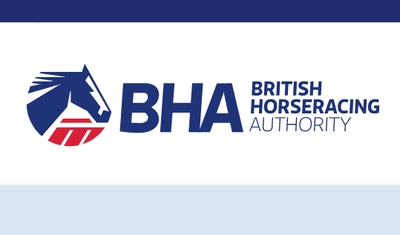 The main critic of the British system as it stands is that so little of the overall betting turnover ends up coming back to racing.
In Japan and the United States, the figure stands at well over 10% whereas in Britain it is merely 0.6%. This is part of the reason why Britain is struggling to compete with other nations in terms of both total prize money and average prize money per race.
When looking at averages, in fact, Britain ended up the worst of the seven nations looked at despite the huge interest in racing within the country.
Many people argue British bookmakers are not paying enough to support the industry they gain so greatly from. As a result, it would be no surprise to see a levy reform in future that sees the bookies cough up more cash.
Any change to the system could feasibly raise tens of millions of pounds more which could primarily go towards increasing purses across the board.
How Is Prize Money Shared?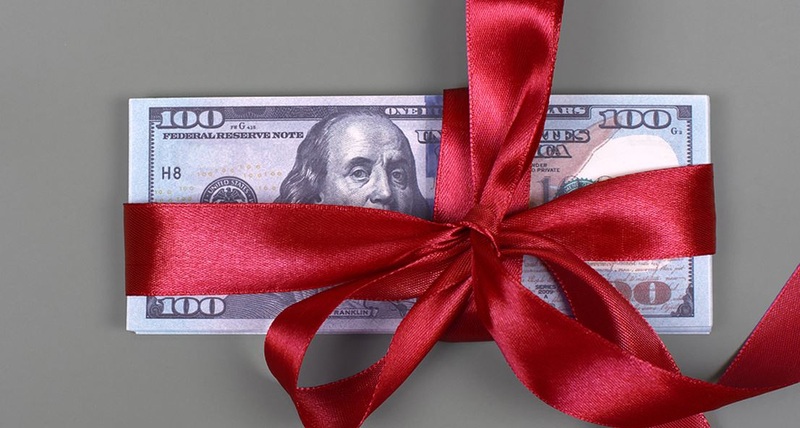 Now you know all about where prize money comes from, it is time to look at where the money goes. Percentages are not set in stone and will vary race by race but typically these are the amounts you would expect to see.
| Position | Share of prize |
| --- | --- |
| 1st | 50-55% |
| 2nd | 20-25% |
| 3rd | 10-13% |
| 4th | 5-7% |
| 5th or lower | Less than 5% each (often 2%) |
Typically, you would always expect to see at least the first four places paid out but more commonly there are six paid places, occasionally rising to eight. The cut for these lower places can vary significantly in terms of proportional amounts. Sometimes the lowest-paid runners will only get a little over 1% but sometimes it can be much closer to 5%. It all depends on the race itself.
Although the payment split above is something of a general guide, it is one that holds true whether it is a very low-quality race or an elite Grade 1 battle. Regardless of the contest, the winning horse will usually bag at least half the fund but usually a little more. Obviously, the money cannot go to the horse itself so who actually pockets the reward for their hard work?
As with the place weightings, there is no set-in-stone fixed answer for this as the percentages can fluctuate a little depending on the race type and how many places are paid out. The Professional Jockeys Association however state that flat jockeys will take around a 7% cut if winning, or a 3% cut if finishing in any other of the paid positions. For jump jockeys, the 'standard' figures are a little higher at 9% and 4% respectively, due to the increased risk involved.
So, jockeys only take a sliver of the entire purse and the same can be said for trainers too. For the flat and jump Champion Trainer awards, prize money they are responsible for is totalled up, rather than the money they actually receive. If only the latter was added, the amounts would be much smaller as according to a popular racing publication, trainers get a little under 10% of winning prize money and under 6% for placed prize-money.
In addition to this, stable staff usually end up with around a 4% cut and 'industry causes' such as welfare charities claim a skinny 1-2%. The remaining 75% to 80%, so the lion's share of prize money, ends up going to the owner, giving them the most reason to celebrate whenever they have bagged a winner. The sizeable payouts owners receive tempt many into owning horses, or part owning them via a syndicate although. It is important to remember though that the vast majority of owners end up losing money as horses are usually poor investments, from a purely financial perspective.