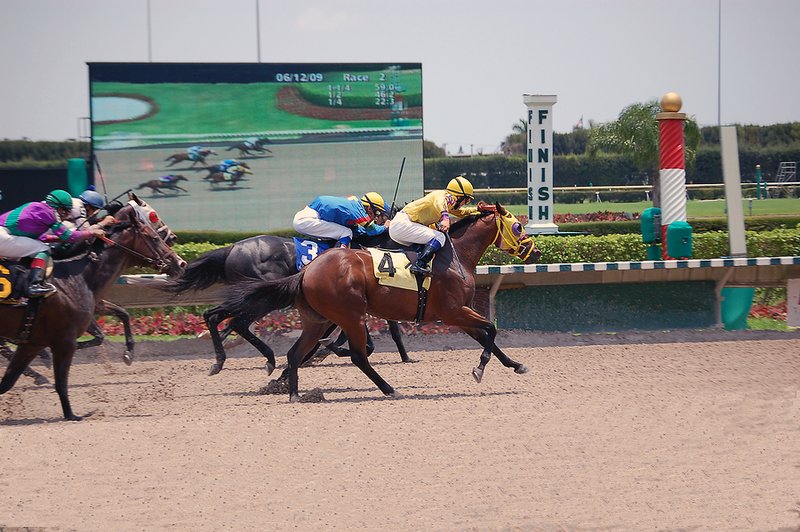 Race winner betting is the most straightforward and popular bet in horse racing. It is quite simply a bet on which horse will win any given race. The bet will pay out as a winner if the horse on which the bet is placed wins the race.
As with all things in life though, there is more to it than meets the eye. The bet itself is a simple one, but there are a few potential scenarios that can make things less clear.
Here we will explain the race winner market in more detail and also give details about circumstances in which a race winner bet might pay out at a reduced rate or not at all. There are even some tips to help you get the most out of your race winner bets.
How Does Race Winner Betting Work?
As mentioned, this is a very easy betting market to understand and requires very little knowledge of gambling or even horse racing on the face of it. Of course, picking a winning bet does require a certain degree of knowledge and skill, but we'll come to that later.
If you are placing a race winner bet online, it is just a matter of navigating to the race on which you would like to bet, clicking on your chosen horse, and adding the stake. Here's a basic step-by-step guide to placing a race winner bet online:
Go to your favourite horse racing betting site
Click on the 'Horse Racing' tab/menu item
Click on the race course name and time/race name of the race you would like to bet on
Click on your chosen horse or the odds next to that horse
Add your stake in the box next to 'To Win' (or similar)
Ensure the each way or E/W box is

not

checked
Click 'Place Bet', 'Confirm' or similar to place your bet, and click on any subsequent 'Confirm Bet' type buttons
Most decent online bookies will also allow you to watch a race on which you've placed a bet via their live streaming service, so you can cheer them on from your computer or device.
Note that when you place a race winner bet you can generally choose whether you want to 'take the price'. If you take the price you place the bet at the odds as currently stated and you will be paid out at that price if your horse wins, irrespective of whether there are any subsequent fluctuations in the price. Alternatively you could choose to bet on the horse at the starting price (or SP), in which case you will be paid out at the odds that are correct when the race sets off. In some cases, SP is the only option available.
Range Of Odds For Race Winner Bets
The odds available for individual horses in a given race can vary dramatically and rely on numerous factors including the number of horses running and their relative (perceived) abilities. Prices as short as 1/66 (that's a £1 net win for every £66 bet if it wins!) have been known. While at the other end of the scale, odds of 500/1 or greater pop up on various no-hopers from time to time.
Having said that, there was a horse that won at monster odds of 250/1 once in the United Kingdom: the Norman Miller-trained Equinoctial won a novices' handicap hurdle at Kelso on 21st November 1990 by three and a half lengths at that price.
Race Winner Bets Paid At Reduced Rate… Or Not At All
When is a race winner not a race winner? When the horse is disqualified, for one thing. If you want to understand why you haven't been paid or you've been paid less than expected on a race winner bet you thought you had won, this is the section for you.
Dead Heats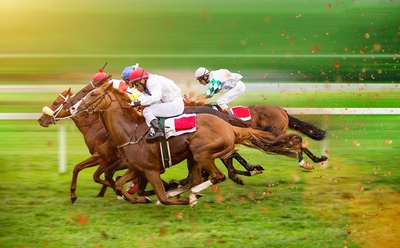 A dead heat happens infrequently when two (or even more rarely, three or more) horses cross the finishing line at exactly the same time and cannot be separated by a photo finish. Though extremely rare in horse racing these days due to the high quality photo finishing technology available, dead heats are still a possibility. For instance the 2018 Ayr Gold Cup resulted in a dead heat between Son Of Rest (the 5/1 favourite) and Baron Bolt (a 28/1 outsider).
In this instance, if you backed one of the two runners who finished in a dead heat, the bookmaker would pay half your stake as a winner whilst the other half would be settled as a losing bet. So if you had placed £10 on Son Of Rest, your returns would have been £30 (including your original stake), which would compare to £60 had Son Of Rest won outright. Baron Bolt backers who placed a £10 bet on him in the race winner market, meanwhile, would receive returns of £145 (instead of the £290 that would have come in had he triumphed).
In the highly unlikely case of a dead heat involving three or more runners, your payout would be based on the original stake divided by the number of horses that are adjudged to have finished in the dead heat.
Stewards Enquiries
There is little worse in horse racing betting than for you to back a horse that romps to victory, only for a stewards enquiry to subsequently demote or disqualify the horse due to a break of the Rules of Racing.
If there is a suspicion that a runner has broken the rules in a way that has affected the outcome of the race, the stewards use various camera angles to review the action and they also interview the jockeys and/or trainers involved. Stewards can then change the result of a race, for instance reversing the finishing positions of the horses that originally finished first and second. Alternatively a horse can be disqualified altogether or otherwise demoted.
The rules about stewards enquiries can differ significantly between bookmakers. Quite a few bookies offer to pay out on a 'first past the post' basis; that is, race winner bets will be paid out on the horse that crosses the line first even if it is subsequently demoted or disqualified. This is great for backers of that horse, but not so good for backers of a horse that has be promoted to winner after an enquiry. Some bookmakers, in order to keep their customers sweet, will actually pay out on both the first past the post winner and any other runner subsequently promoted to winner by a stewards enquiry.
It is always best to check the specifics of the rules employed by the bookmaker you are using to ensure you understand what will happen if there is such an enquiry.
Ante Post Race Winner Betting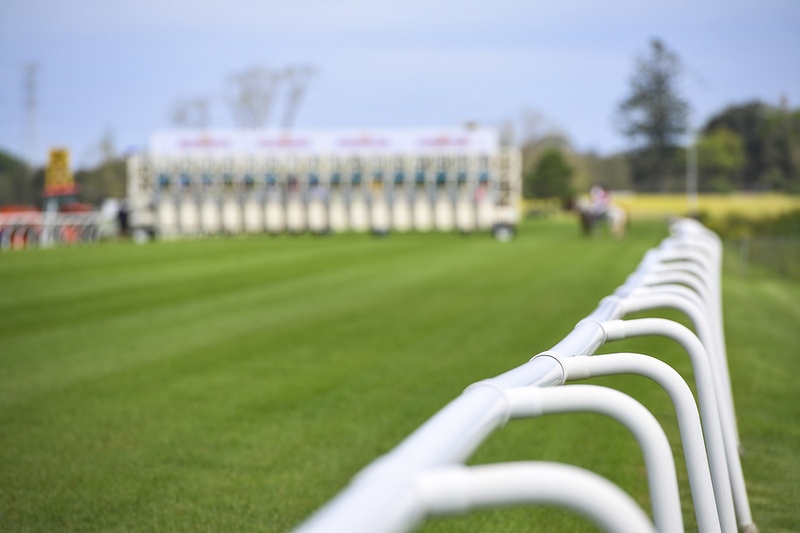 If you place your race winner bet in advance of the final declarations for a given race, it is described as an Ante Post bet. Often Ante Post bets will be at odds higher than bets placed once the final field has been confirmed because there is a chance your chosen horse will not make the final field (in which case you would lose your bet).
Non Runner, No Bet
Some bookmakers offer a Non Runner, No Bet promotions for certain (often major) races. This means that if you place an Ante Post bet on a horse and that horse does not make it into the final line-up, the bookie will give your stake back (sometimes as a free bet).
Best Odds Guaranteed
If you take the early price on a horse to win a race, there is a chance the odds might have drifted (increased) by the time the race runs. In this case you would ordinarily lose out if your horse wins because you would be paid at the odds you took when you placed your bet rather than the starting price. So if you backed a horse with a £10 bet at odds of 10/1, but it drifted before the race so that it won with a starting price of 15/1, that's £50 you could have won if you had taken the starting price.
Thankfully, most of the top online bookmakers pay out on a Best Odds Guaranteed basis. This means that if you take an early price and the odds increase by the time the race sets off, the bookie will still pay at the higher odds if your horse wins.
Race Winner Betting Strategy and Tips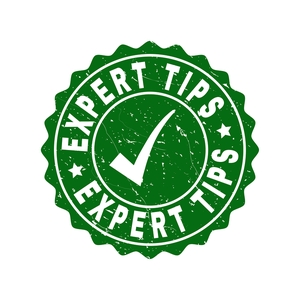 It is fair to suggest that if we had a fail safe strategy for picking out winning horses on a consistent basis, we wouldn't be writing this… we'd be relaxing on a yacht in the Caribbean drinking ice cold cocktails. As such, many strategies that profess to be foolproof are only to be believed by fools.
Of course, there are plenty of ways to improve your chances of winning a bet, and most of them revolve around doing your research. Getting inside information about the training form of horses would clearly be useful, but failing that, learning about the factors that affect the chances of a horse performing to its full potential, as well as studying form, racecourse bias, jockey temperament, and even weather forecasting might help to give you an edge when it comes to picking winners.
In essence though the thing you are really seeking is betting value. Value occurs when the odds offered on a given horse to win are better than the perceived probability of that horse winning happens to be. Calculating the actual probability of a horse winning a given race is the hard part, of course, and that is where the research comes in.
Some people create their own 'stable' of horses which they know inside out, so whenever they race they know instantly whether the horse is suited to that race type, track, going, etc. This is a good idea to save time but does cancel out all of the races that your chosen horses are not competing in.
Overall though, the more you learn about horse racing in general, the more you study the sport, its history and the more races you watch, the better you are likely to become at being able to spot when a horse is overpriced. And that's the time when betting on the race winner could prove fruitful indeed.