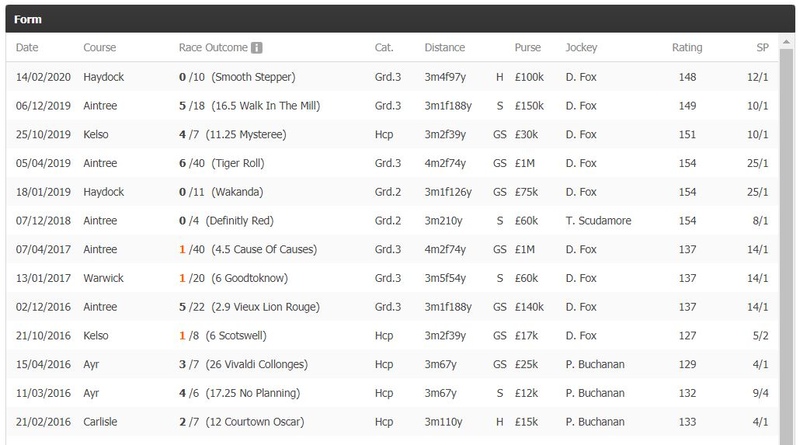 Of all the factors that might make you back a specific horse, form is probably the most logical indicator to examine. Form is what punters all over the country (and the world, for that matter) scrutinise to try and find that illusive winner and the best betting value. It is essentially a horse's track record in its recent races, something that is particularly useful as the sheer quantity of races across the country makes it impossible to follow all the action yourself.
The form figures are always located to the left hand side of a horse's name on a race card. It is a sequence of numbers, each being from zero to nine (in numeral 0 to 9), with each one denoting where the horse finished in each of its previous races. The most recent race is represented on the right hand side of the sequence, and reading from right to left will tell you the runner's results in reverse chronological order.
The numbers one to nine indicate the position it finished in the race, while anything 10th or below is represented by a zero. To elaborate, a form guide reading 523641 tells the reader that the horse finished first in his last race, fourth in the one before, and so on.
See also: How to Read a Racecard
Deciphering the Code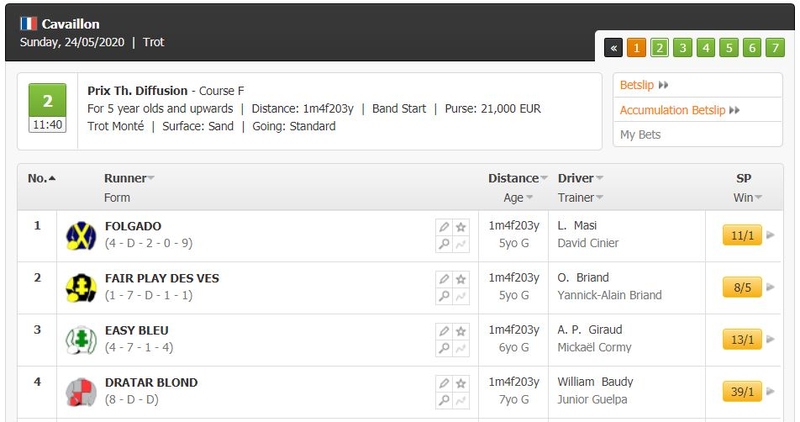 There may well be more than just numbers in the form guide, and this is where it can get a little more complex. A hyphen (-) symbol is used to separate one racing season from another. All of the numbers to the left hand side of the hyphen therefore represent races from the previous season. A forward slash (/) signifies a longer lay off, such as if the horse missed an entire racing season. All of the numbers to the left hand side of a forward slash therefore represent races at least two seasons ago.
As every frustrated gambler will know, a horse does not always finish a race. In fact, it doesn't always start it. The letter 'R' will be part of the form guide if the horse has refused to race, and the letter 'L' if it was left at the start. If the jockey pulls up their runner you'll see a 'P' (or sometimes 'PU') and if it falls you'll see the letter 'F'. Furthermore, if the horse is brought down by another runner this is shown with 'B' or 'BD' and if it unseats his rider it'll be a 'U' or a 'UR'. Finally, a 'V' denotes the race was declared void and a 'D' signifies that the horse was disqualified from that particular race.
| Symbol | Meaning |
| --- | --- |
| – | Separates racing seasons |
| / | Missed entire season |
| R | Refused to race |
| L | Left at start |
| P or PU | Pulled up by jockey |
| B or BD | Brought down |
| U or UR | Unseated rider |
| V | Race was void |
| D | Horse disqualified |
Course & Distance Performance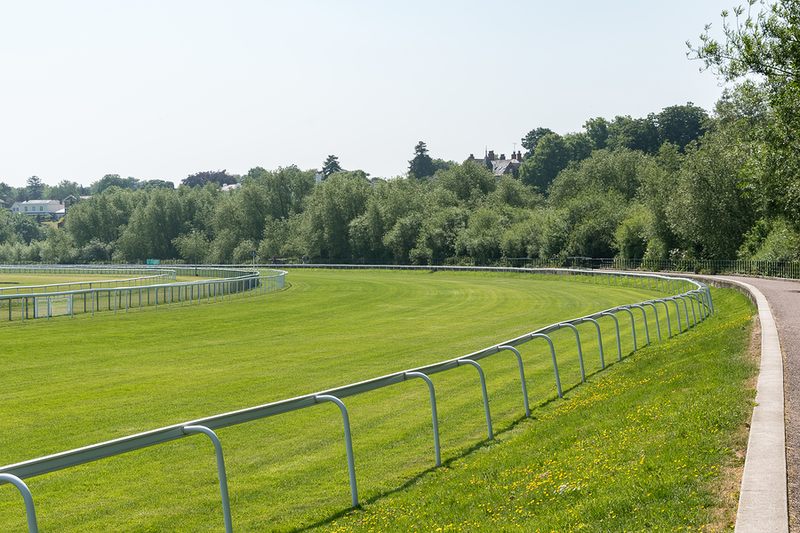 On top of the sequence to the left of the race card, there is also often some very useful information alongside the horse's name. These mainly focus on how the runner has got on in similar races.
The letter 'D' tells you it has won over a similar distance in the past, while the letter 'C' means it has won on this course before. If you see 'CD' next to your contender's name, this denotes that the horse has won over a similar distance on this course, which can be a particularly promising sign for their chances. Additionally, 'BF' (standing for beaten favourite) shows that the horse was favourite in its last run out, but did not win.
| Symbol | Meaning |
| --- | --- |
| D | Won over similar distance |
| C | Won at this course |
| CD | Won over similar distance and course |
| BF | Was favourite but did not win |
What does it all mean?
This agglomeration of letters and symbols may seem complicated and confusing, but in reality it can be easily deciphered and shouldn't take you too long to master. Many form guides are composed of mostly numbers and dashes, with the occasional letter, commonly F, P, U or R. The form can thus be your ticket to finding a winner, if you utilise it to its full potential.
It is vital to remember to put the form of any horse into context, of course. There could be a whole variety of factors that meant that horse finished in the position it did and it is very easy to fall into the trap of thinking the numbers tell the whole story. They don't.
What else is there to consider?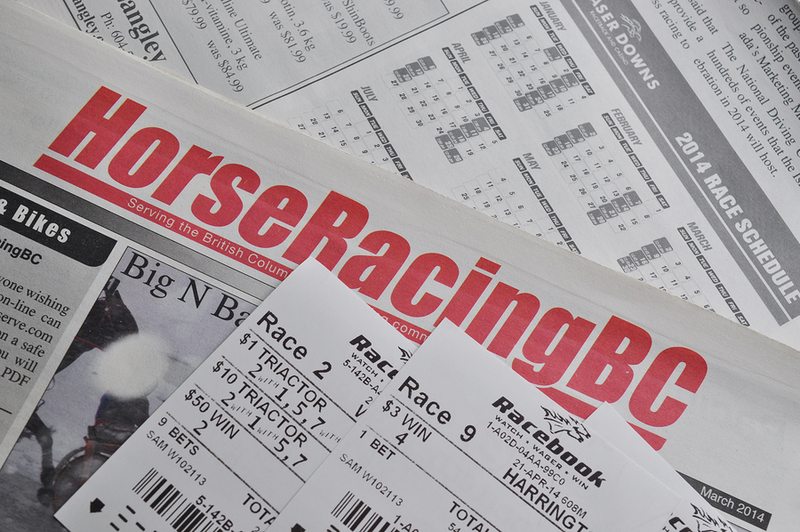 If horse racing was simple, even more than the £4.3bn of bets placed in 2018 (source: Statista) would be placed each year. Unfortunately it's not really simple at all and a truly educated bet will take a lot of research.
A hot favourite could have had a disappointing race last time out, but it is worth considering the possible reasons for this. He could have got trapped in at the rails, got spooked in the parade ring, missed his break when starting or been handed a tricky draw out of the stalls. It could be something as unpredictable as the jockey dropping his whip in the home straight.
It works the other way as well. Previous wins could be the result of a variety of lucky breaks, such as other horses falling or there being particularly favourable ground. Conclusively, the form guide doesn't show the full picture, but it is possible to overcome this. Many websites offer interactive race cards, with extensive details and even video replays.
In a flat race, for example, a horse finishing in fourth or fifth could be a matter of seconds away from the winner, and so a bad place in the form card for that could be a lot less telling than a similar position in a longer one.
Long periods out of action will obviously affect the performance of a given horse too – sometimes for better, sometimes for worse. The runner could still be recovering from an injury that ruled them out for some time and may not be back to their best, while others could be refreshed, rested and reaping the benefits of a long period of prep work with their trainer. The bounce factor is a phrase used within racing to describe a horse who wins on his first run out back, but flops in the next, as it is not used to such demanding physical exertion on a regular basis.
Course and Distance
The course it is running on can have a big impact, as can the going. Every course is different, with an assemblage of bends and features that differentiate it from the next, which naturally will suit some horses better than others.
The going is also crucial, as underfoot conditions can determine how a runner will perform, due to their size, shape or running style. Those with exaggerated knee actions who grab at the ground will favour heavier going, while those with smoother faster techniques whereby they don't pick their knees up as much will prefer firmer conditions underfoot.
Clearly the distance of the races over which various results were posted is significant too. If a horse is stepping up or down significantly in distance, form stats based on races of a different distance might not hold quite so much weight.
Type of Race
On top of all that, the standard of the race clearly has a bit impact on the relevance of a horse's form. If you see form stats of 112311 you might well expect that horse to perform well in the next race. But if those races were all Class 5 and Class 6 standard and the next race is a Class 2 affair, they might not get anywhere near winning the race.
The type of race in general will also play a significant part in how useful the form stats are. Clearly a horse that won a Class 4 handicap when carrying 8-6 in weight might not do so well if their weight is hiked up to 10-2 in the next race of the same class. It is also worth noting if a horse is running over fences for the first time when its recent form relates to races over hurdles.
The Conclusion
The form is undoubtedly the best way to choose your favoured runner, as long as the many other factors are taken into consideration alongside. The race card offers a wealth of information at your fingertips and when used correctly it can be an inventory with which to pick your successful bet, or at least the one which offers the best betting value.
Obviously a horse that is winning races seems more likely to win than one that isn't, and so the form guide should always be your starting point when studying a race. But remember racing is a varied, unpredictable sport which, as all punters know, can make it your best friend or your worst enemy. Ultimately the more research you do that incorporates as many of the variables as possible, the better your chances are of picking the winner.