The Placepot is one of the most popular options in the Totepool betting system, and for good reason. The long rectangular papers covered in check boxes and numbers look similar to lottery tickets, and there are certainly a lot of similarities between the two, the most obvious one being that both are longshots that give you the chance to turn a small stake into a big reward.
This wager is available from almost all high street gambling shops as well as online, but it really comes into its own at the course. The popularity of the Placepot can be simply explained with the example of one punter at the 2019 Cheltenham Festival who turned his £2 bet into £182,568, and still didn't break the record dividend, which was seen at the same festival four years previously.
The Tote is different from your standard fixed-odds betting company because you bet against other gamblers, rather than the bookmaker. It was started in 1928 by the UK Government, who owned it for the better part of a century before selling it in 2011 to Betfred for £265 million, with the Tote operating a monopoly on parimutuel betting (pooled stakes with the house taking their share) right up until 2018. Despite the legislation ensuring an open market, the Tote remains by far the biggest parimutuel betting company in the UK.
How Does It Work?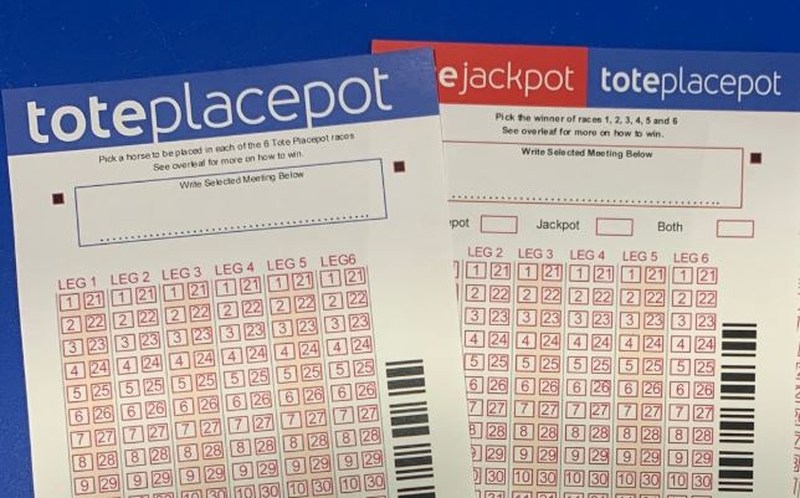 This bet requires individuals to choose six horses that place in each of the first six races of a meet. How many horses count as a place varies from race to race and depends on the number of runners. With races of four or fewer horses, you must select the winner, with second place included in races with between five and seven runners and third included for races with over eight horses. A handicap with 16 or more runners means you will also get paid out for fourth as a place.
You don't just have to select one horse in each race – in fact you can select as many as you like. However, each additional horse you choose will increase the cost of your bet. You simply multiply the number of selections in each race by each other and then by your stake. So picking just one horse in each race will mean your multiplier is just one, but picking two horses in each race will multiply your stake by 64 (2 x 2 x 2 x 2 x 2 x 2). The minimum stake is 10p for each runner selected, unless you opt for a 'straight line' bet, which is one selection in each race.
Everyone's stake is combined into a prize pool which, after the Tote takes a share, is divided up between all successful punters. Betfred currently take 28% of the pot, meaning the remaining 72% is shared between the winners. The odds don't make a difference to how much money you could take home, but favourites are much more likely to be selected and so the prize money would be less than if you successfully selected outsiders because there will almost certainly be more winners sharing the pot.
If your horse is a non-runner, your selection will automatically be changed to be the starting price favourite. In the event of joint favourites, the bet will become the favourite with the lowest saddlecloth number.
If you are lucky enough to win, your payout will be expressed in terms of a dividend based on a £1 stake. On average this is around £400 but has, as previously mentioned, reached almost £100,000 on occasion. If your Placepot was worth £1 per line (not in total) then you would receive the full dividend, whilst a stake of 50p would receive half that amount, £2 would get you double and so on.
Why Bet On The Placepot?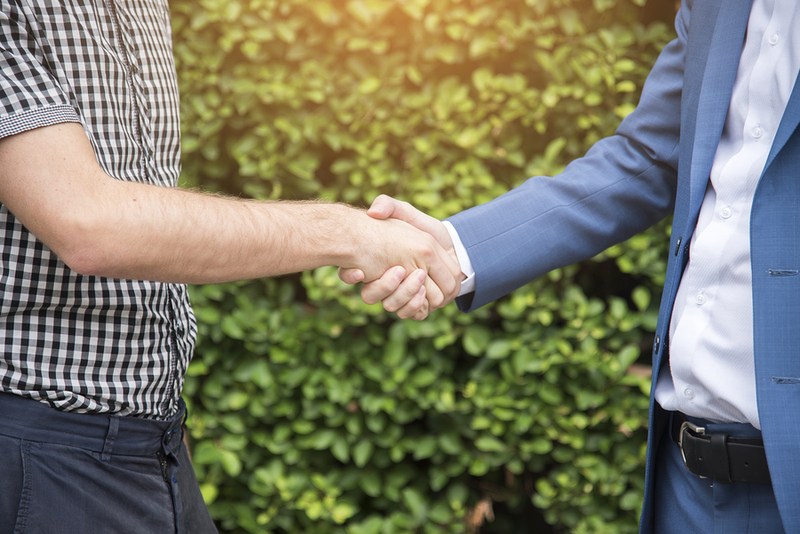 Betting against other punters rather than the bookies can really benefit a clever operator. Being such a staple of race-going culture, a lot of novices will fancy their chances and bet blindly on the favourites or their favourite numbers. This can inflate the pot to maximise the net wins for those who are more knowledgeable.
It can be a much more valuable bet than your standard six-way accumulator because the odds offered to you include a margin for the bookmakers for each race. Although 28% may seem like a lot, that is spread out over the six races and so the pot often equates to more than regular fixed-priced betting might have done.
Additionally, it can give you a vested interest in six races for a single stake, which is one reason why it is so popular at race meets. Accumulators which require wins each time are much more difficult to win, and can rule you out earlier than placepots might, although admittedly each way accumulators don't pose the same issue.
So What Should Your Strategy Be?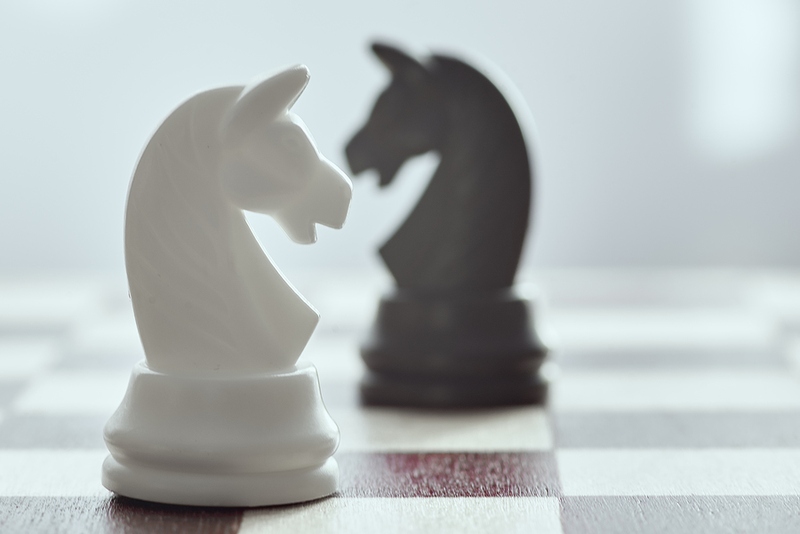 One of the main options in terms of strategy for choosing your placepots is deciding how many lines to play. Opting for what is known as a straight line placepot, where you only pick one horse in each race, means your stake is as small as it could be, but it also means every one of your selections must place, making it more difficult.
Selecting two runners for each race is a particularly popular option, but even then, the 64x stake can put a lot of punters off. A bet as small as 20p would cost you £12.80, so the most common bet would contain a mixture of numbers of selections from each race.
This has led to the significance of bankers, which are horses that are your only choice in a race. This means that your entire bet rides on the one runner who needs to place or your placepot will be over. Choosing the right bankers can make or break your placepot, so these can often be the starting point of your bet.
You should look for a horse whose form shows real consistency. Remember it doesn't have to win, so a series of second and third places might mean it has relatively big odds. For a normal "to win" bet this might not be the best option but it could be ideal for your placepot, especially if other punters don't look past the long odds and automatically exclude it from their own pool bets.
Strong favourites can be appealing as your banker but bear in mind these will be very common picks and can drastically reduce the amount of money you could take home. If you do opt for heavy favourites, you should make sure you counteract this with one or two horses with higher odds to keep your prize pot nice and generous. Favourites winning in every race can result in dividends of £20 or less, so be careful to avoid cutting down your net wins too much.
Trickier races which are more open and unpredictable can merit plumping for numerous selections in the one race. If you think one of the races included in the Placepot is especially open then you may choose to perm, as it is called, three or even more options from that race. Whilst this hugely increases your odds of success it will also multiply the number of lines you have to back quite dramatically too.
Syndicates
Whether it is splitting the placepot between a few of your mates who you are at the races with or partaking in a more official syndicate on a regular basis, group bets on a placepot can enable you to back more selections in each race and improve your likelihood of winning, at the expense of a smaller pot.
On top of this, betting as part of a syndicate means you might have more people who could have studied the form and analysed the race to give your group as big an advantage as possible.
Placepot Tips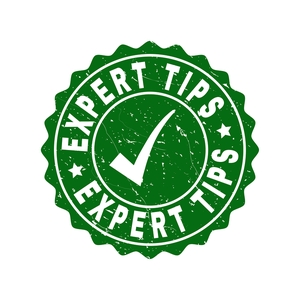 If you go out in one of the first two races of your placepot, you can add the remaining selections to a Quadpot, which is exactly the same bet but just applies to the third to sixth race, rather than the first six.
It is often seen as the Placepot's consolation bet which continues the fun if your bet falls early.
The Placepot can be a particularly enjoyable bet when you find the right balance between backing reliable favourites and successful outsiders.
Don't be afraid to go against the crowd to maximise the outcome of your bet, and don't be afraid to play about with the number of selections in each race depending on the competitors.