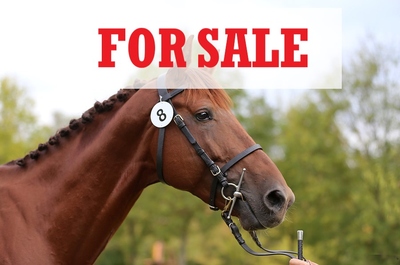 Like many sports, the world of horse racing features its very own language and terminology; those words and phrases used to describe various features of the sport of racing range from the runners, riders and equipment, on to aspects of a horse's form, age or sex. The jargon can be unfamiliar to the uninitiated, but newcomers certainly shouldn't be put off as, like many things in life, it really isn't as complicated as it may at first appear.
Within this racing dictionary, one of the areas which tends to inspire more questions than most is that of race types and classifications. From handicaps where the weights carried are assigned according to a horse's official rating, and on to Graded contests where it is age and sex which determines the burden to be shouldered, this variety is part and parcel of what makes the "Sport of Kings" so enthralling. And it is to three of these race types to which we now turn, as we take a closer look at the relatively common, but frequently misunderstood, Auction Races, Claiming Races and Selling Races.
Auction Races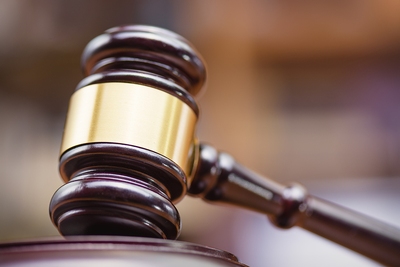 In order to take part in an auction race, a horse must meet three criteria. Firstly, they must be two years of age. And secondly, they must never before have won a race. So far, so straightforward.
The third criterion is a little more complex, but only a little. In addition to the two stipulations above, a horse must also have been purchased at a named public auction for an amount at or below a specified value. The exact terms will differ from race to race and vary both in relation to exactly which auction or auctions qualify, and the maximum purchase price. Whatever the specific terms though, the main aim of an auction contest is to provide owners with an opportunity to run their horses against those purchased for a similar amount, creating – at least in financial terms – a relatively even playing field.
The weights carried by the competitors in auction races will almost always be related to their purchase price. The higher the price of the horse, the more weight they will carry, in theory levelling the playing field between the cheaper purchases and their more expensive rivals.
Median Auction Races
Identical to a standard auction race in being restricted to two year old runners who are yet to win a race, median auction events also have a rule relating to the purchase price of a horse. However, rather than the actual price paid for the individual horse, it is the median price of all runners sired by the horse's sire which is used.
That is to say, should a sire produce five offspring who are sold for prices of £5,000, £7,000, £9,000, £11,000, and £13,000, it will be the median (middle) value of £9,000 which is used to determine whether any runner by that sire is permitted to run in a given median auction contest. For example, runners by the above sire would be eligible to run in a median auction event with a price cap of £10,000, but ineligible for a contest with an £8,000 maximum.
Weatherbys Super Sprint
Whilst auction and median auction events tend to operate almost exclusively towards the lower end of the racing pyramid, both in terms of prestige and prize money, the sales race category does contain a handful of notable events – the most famous of which is undoubtedly the Weatherbys Super Sprint held at Newbury each year in October.
Restricted to runners purchased for £63,000 or less, top weight carries 9st3lb with a one-pound weight allowance for every £5,000 below the maximum £63,000 price. Offering a whopping £250,000 in total prize money, the race regularly provides the smaller owners in the game with a big pot to aim at, and it is a hugely popular betting heat.
Sales Races
Also falling into the category of races in which weight carried is determined by purchase price are sales races. Very similar to an auction race, in being restricted to two year olds, the main difference here is that runners who have already registered a win are eligible to compete.
Claiming Races
In a claiming race, or "claimer", all horses are available to be purchased upon the completion of the race. The price for each runner is determined in advance by the existing owner and represents the minimum acceptable bid from a prospective purchaser. Rather than simply picking a figure out of the air though, the manner in which an owner assigns a price to their charge is directly related to the weight to be carried during the race.
For each claiming race, the British Horseracing Authority (BHA) will determine both the maximum weight to be carried and a purchase price that corresponds to this weight. All runners will then initially be assigned this maximum weight and price. The owner of the horse is however then able to adjust the weight carried, but doing so comes at a price. Every one pound in weight taken off the horse's back will result in a corresponding reduction in the price of the horse, with a £1,000 drop in price for every pound in weight removed being a commonly used scale.
For example, consider a claiming race with a maximum weight of 9st10lb, a corresponding purchase price of £15,000, and the above price penalty of £1,000 for every pound below the maximum weight carried. A horse left to carry the maximum 9st10lb would remain available to purchase for £15,000, whereas another assigned a weight of 9st5lb by their owner would find that price reduced to £10,000. Reducing the weight still further to nine stone would take the price down to £5,000 and so on.
The above method effectively enables an owner to handicap their own horse. Taking a lot of weight off a horse's back – thus creating a low sale price – may indicate an eagerness to sell, whereas leaving their horse on top weight may suggest that they don't particularly wish to lose the animal.
Selling Races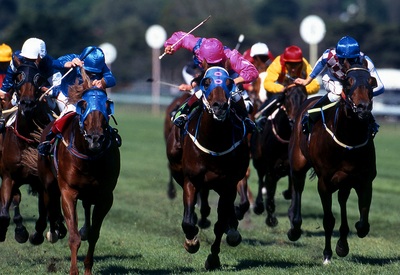 Also commonly referred to as "sellers" or "selling plates", these contests are similar to claiming races in that all runners are available to purchase following the race. Connections again assign a price in advance, although in this case simply by naming an amount – within the price window permitted by the conditions of the contest – rather than the weight-altering method used in claiming races.
There are also a couple of other key differences. The first of which concerns the manner in which the winner of a selling race is sold. All beaten horses – whether they finish second, last or anywhere in between – will be available to purchase for the predetermined price in exactly the same manner as in a claiming race. However, the winner will instead be sold via public auction, with the horse going under the hammer in the winner's enclosure immediately following the race. Existing owners are allowed to bid for their own horse – and may well wish to do so to drive up the price – but will of course be lumbered with paying the commission – usually around 10% – should they wind up winning the auction.
The second major difference between a seller and a claimer comes in the allocation of weights to be carried. In the majority of instances, selling races will either be handicaps, in which the weights carried are determined by the horses official rating, or non-handicaps where age and sex are the determining factors. Other than in certain exceptions, the sale price allocated will have no bearing on the weight carried during the race.
The Lower Rungs of The Ladder
Unlike the big sales races such as the Weatherbys Super Sprint, which loosely sneaks into the auction race category, it's difficult to find many stars amongst the cast of sellers and claimers which take place in the UK each year, with such contests most definitely operating towards the lower levels of the sport. This makes sense logically considering the nature of the races, as more often than not it will be those less talented performers that an owner seeks to move along to a new home.
Despite this low class though, both sellers and claimers do play a role in the foundations of the sport, helping to keep the racing economy ticking over and allowing new owners to purchase a race-ready performer, often for a relatively low price. And there's certainly no reason to shun such contests from a punting perspective. There's plenty of decent bets to be found in auctions, sellers or claimers, and of course a 5/1 winner pays out just the same whether it be in the Epsom Derby or a Selling Handicap at Redcar.