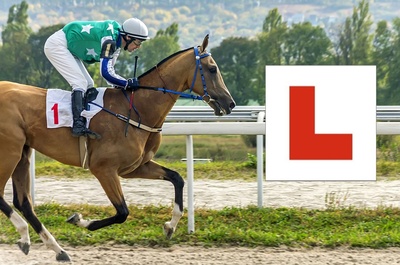 The UK is fortunate in boasting one of the best and most varied horse racing scenes in the world, playing host to top-class action in both the flat and National Hunt spheres. Many factors come together to place the sport in such a prominent position on our small island; from the thousands working within the industry to the legions of punters and fans, and of course most crucially of all: the horses themselves, of which there are many, with close to 15,000 in training at any one time.
Much like the rest of us, horses will eventually age and retire, or perhaps (not like the rest of us) embark upon an early career at stud. An influx of new horses, both on the flat and over jumps, is therefore absolutely essential to the continuing wellbeing of the sport, with the breeding and recruitment of talent being a huge business in its own right.
Being new to the game, these fledgling animals require their own programme of races to compete in – somewhere to begin in order to gain crucial racecourse experience and to enable an assessment of their ability. And it is to those beginnings to which we now turn, taking a look at when exactly runners set out upon their racing path, in addition to the types of races in which they initially compete.
First Strides In Racing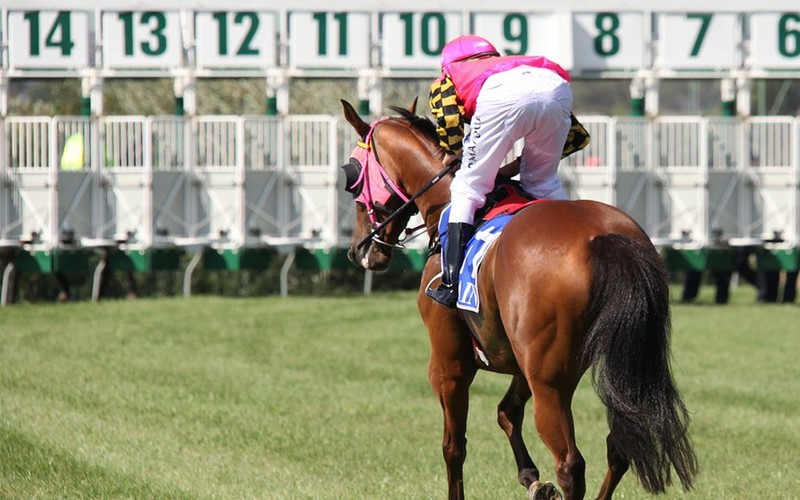 Given the demand for new horses, modern racing is founded upon a thriving breeding industry.
Should a horse show ability on the track, a second career in the breeding sheds may well await, with these stallions and race mares then producing the new flow of foals into the sport.
Foals are then sold either privately or at a dedicated horse racing sale, before eventually being assigned to a trainer in order to embark upon their racing career.
Exactly when they first hit the track will then vary according to the type of racing in which they are set to compete.
Flat Racing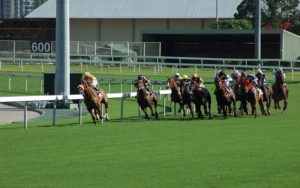 In flat racing, the vast majority of horses will first race as a two year old – under the rules of racing no horse may race prior to this. Other than adhering to this rule though, the decision as to when an individual runner does hit the track will lie with the owner and trainer of the horse in question.
Some quick-developing types may be ready to go almost immediately after their second birthday; incidentally, all racehorses are assigned the 1st January as their date of birth regardless of when they were actually born.
Others however may take a little longer to come to hand, whether that be due to a slower rate of physical development, or in acquiring the necessary temperament in order to race.
For some runners, this may mean not hitting the track until very late in their two year old season, or even being kept back until they are three years of age.
National Hunt Racing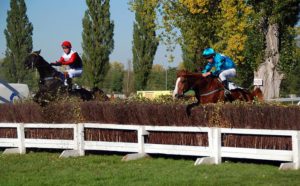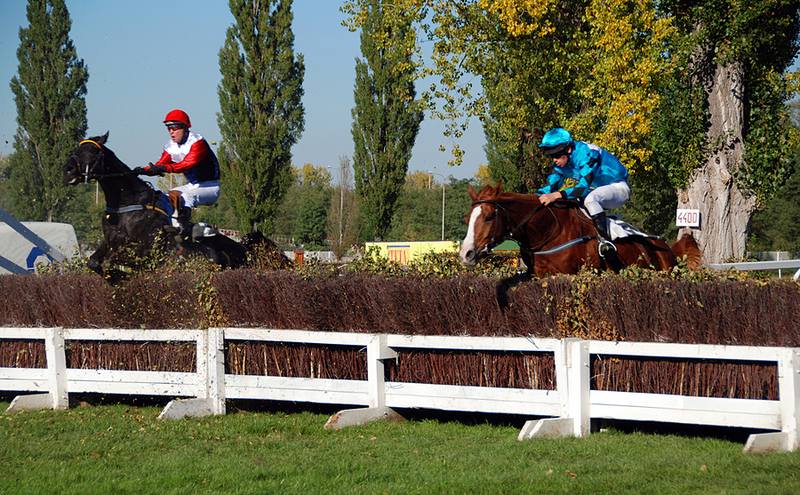 Being the more demanding of the two disciplines in terms of the strength and robustness required, National Hunt horses are not permitted to race prior to their third birthday, with the majority of runners not beginning their careers until four or five years of age – initially taking part in National Hunt Flat races or Hurdles, before progressing to the larger obstacles of chase competition.
Prior to jumping a hurdle or fence in public, all horses go through a rigorous routine of jumping practice obstacles on the training ground – a process known as schooling – before being considered for a competitive jumping contest.
And much like on the flat, just how long it takes for an individual horse to be deemed race-ready will vary from individual to individual, and be at the ultimate discretion of the trainer.
Inexperienced Horses: Race Types
As mentioned, this swathe of new horses requires a programme of races in which to take part as they take those first novice steps.
Fully aware of this, the British Horseracing Authority (BHA), in combination with the racecourses up and down the land, provide a vast quantity of races for inexperienced runners over the course of the season – both on the flat, and over jumps.
And it is here where Maiden, Novice and Introductory races play such a useful role.
But what exactly are they?
Maiden Races
In horse racing speak, the term "maiden" refers to a horse of any age or sex who is yet to win a race. A maiden race is therefore simply a race restricted to such runners.
Runners may take part in a maiden flat race so long as they have never before won a race on the flat – wins under National Hunt Rules do not count on the flat, and vice versa. The majority of flat maidens are restricted to two year old runners, followed by a smaller number only for three year olds, and then a smaller number still for all runners aged three and older. The bulk of these contests are run as conditions events, with the only weight allowances being due to the sex of the performers – fillies carrying less weight than the stronger colts and geldings. All horses must either win once, or run three times in a maiden or novice (see below) event before being assigned a rating and becoming eligible to run in handicaps.
Over jumps, a maiden hurdle is open to runners who have never previously won over hurdles, although they may have won under a different discipline, be that a flat race, a chase or a National Hunt Flat Race (Bumper).
Similarly, a maiden chase is for runners who are yet to win a chase, although again they may have won in a different discipline. Note that whilst a maiden hurdle race will almost always simply be labelled a "Maiden Hurdle", a maiden chase will often instead be referred to as a "Beginners' Chase".
And in common with the flat, National Hunt maiden races are almost always run as conditions events, with a win or three runs in a maiden then qualifying a runner for a handicap rating.
Novice Races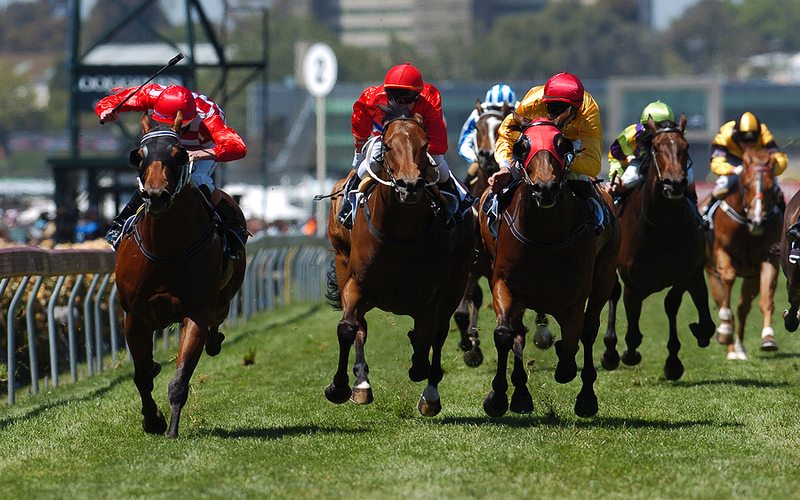 Here we'll delve into the various race types that fall under the umbrella category of novice races.
Flat Novice Races
Also designed for those in the early stages of their careers, novice events are open to runners who:
Are eligible to run in a maiden, i.e. those yet to win a race on the flat
Have not won more than two flat races, including no wins at Class 1 level, and no more than one win at Class 2 level
Have not run more than twice, unless they have never won
Slightly more complicated than the simplicity of a maiden event, but it can be seen that these races are still designed to cater to those runners with only limited racecourse experience. Runners with a previous win under their belt will almost always be required to carry a weight penalty – the exact quantities of which will be stated in the conditions of the race.
When scanning the racecards you may also come across races described as a novice auction race, or a novice median auction race. Usually restricted to horses sold at a specific auction, the conditions of these races are very similar to a standard novice in being limited to runners who:
Are eligible to run in a maiden, i.e. those yet to win a race on the flat
Have not won more than two flat races, including no wins at Class 1 level, and no more than one win at either Class 2 or Class 3 level
Have not run more than twice, unless they have never won
National Hunt Novice Races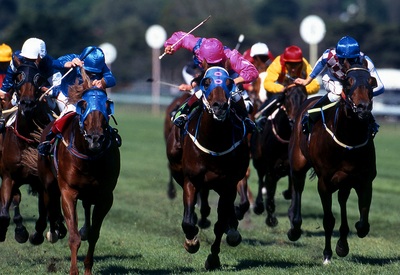 A horse may run in a novice hurdle/chase so long as they have not won a race in the relevant discipline prior to the start of the current season. For example, a horse who begins the season eligible to run in a novice hurdle will remain eligible to do so until the end of that current season – no matter how many novice hurdle races they win in the interim. However, as soon as the following season begins they will lose their novice status and no longer be eligible. Much like on the flat, horses with wins in previous novice races will usually be required to carry a weight penalty.
There is one exception to the above, and that comes with those runners who don't achieve their first novice win until the season is almost over. With the National Hunt season officially ending on the 30th April, any horse who gains that initial success between the 1st March and 30th April will be permitted to compete in novice events until the 31st October of the following season – granting those runners who were perhaps slower to come to hand an extended window in which to enjoy their novice status.
Biggest Novice Races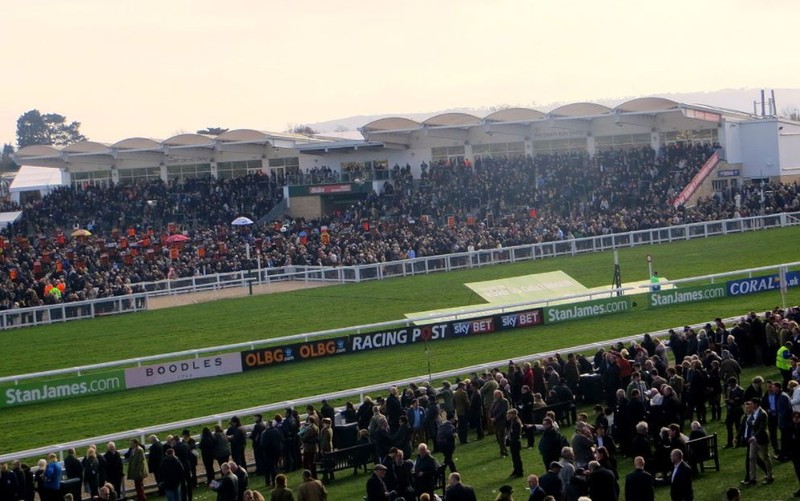 Whilst there aren't too many headline-hogging maiden races on the calendar – it is after all pretty difficult to achieve a high-profile event consisting only of runners yet to win a race – the same isn't true for novice events, particularly in the jumping sphere.
Some of the very biggest races of the entire jumping season actually fall into the novice category, and nowhere are they more in evidence than at the magnificent Cheltenham Festival. Famed as the race which sparks the almighty "Cheltenham Roar", the Supreme Novices' Hurdle kicks off the meeting, and the novice events continue to come thick and fast over the course of the four days. The Prestbury Park venue lays on nine novice events in total, with further highlights including the Arkle Challenge Trophy Novices Chase, Neptune Investment Management Novices' Hurdle, Ballymore Novices' Hurdle and the Albert Bartlett Novices' Hurdle.
Introductory Hurdle
Introductory hurdles are simply races restricted to horses who have not previously taken part in more than one hurdle contest.
Only introduced around 15 years ago, they are a relatively new addition to the racing scene, being brought in to provide further options for inexperienced hurdlers – with the specific aim of attracting those runners making the switch from flat racing.
Most commonly restricted to juveniles, i.e. runners aged three if the race takes place between October and December, or four should it take place between January and April, there are nevertheless a small number of introductory hurdles for older runners scattered throughout the calendar.
The Place to Spot a Future Star
Whilst often attracting very little attention in the press – particularly for the flat events – it should be remembered that all horses start out in one of these relatively lowly race categories – even the great ones.
The brilliant Kauto Star was first sighted on a British track when landing a novices' chase at Newbury in 2004, whilst the greatest flat horse of them all, Frankel, embarked upon his 14-race unbeaten career when scoring in a Newmarket maiden in 2010.
It can be particularly satisfying for racing fans to follow the stars of the game throughout their careers, and in the majority of incidences, it will be in a maiden, novice or introductory event in which such runners first burst onto the scene.