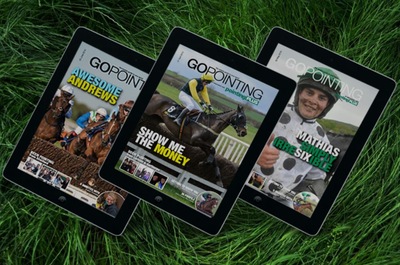 Horse racing fans in the UK – or perhaps even those with only a passing interest in the sport – will no doubt be familiar with the likes of Cheltenham, Ascot, Epsom, Newmarket, Kempton, and many of the other officially registered racecourses on the British mainland.
However, this professional arm of the sport is only one part of the racing picture on these shores.
Lying beneath the headline-grabbing tracks, we have a world containing the likes of Corbridge, Friars Haugh, Witton Castle, Heslaker and Mosshouses – racecourses one and all, but names which may well sound strange to even the most ardent of flat racing or National Hunt supporters.
So, if they don't belong to the professional ranks, where do these tracks reside in the racing landscape? The answer is in the world of point-to-point racing.
What is Point-to-Point Racing?
Simply put, point-to-point is the amateur version of National Hunt racing. Just as in football, rugby, and many other pursuits, for every individual who follows horse racing as a full-time career, many others take part for little more than the love of the game.
That amateur ethos is evident in almost all aspects of the sport. In contrast to the vast grandstands, distinctive white railings and modern facilities of the professional ranks, many point-to-point events take place on what may appear to be little more than a rather large field, with the course marked out by strategically placed flags – a practice which leads many to refer to point-to-point racing as "racing between the flags".
All men and women who take to the saddle must also fall into the amateur category. Any such rider over the age of 15 is eligible to compete but must have an official Riders Qualification Certificate confirming their competency in the saddle.
Turning to the horses, only runners from amateur yards will be eligible to compete in UK point-to-point races; any horse currently registered with a professional handler will not be permitted to enter – unless they are 100% owned by the trainer in question. The next stipulation recalls the antiquated roots of the sport. All runners in a point-to-point race must be in possession of a certificate from the Master of the Foxhounds, proving that they have participated in a recognised hunt on at least four occasions within the past year. Overall, UK point-to-point events tend to feature a mixture of older runners who previously plied their trade in the professional ranks, with a smattering of younger horses.
The situation is a little different in Ireland, where professional trainers are allowed to enter their runners, whether they own them or not, so long as the horse is ridden by an amateur jockey. Irish point-to-points tend to feature younger runners on average, many of whom subsequently go on to successful professional careers. Turn up at an Irish point-to-point meeting and there may well be a powerful owner lurking somewhere in the crowd, ready to wield the chequebook should they spot the next big thing.
Point-to-Point Organisation
Although amateur, point-to-point racing is linked to the professional game in that its organisation falls broadly under the umbrella of the British Horseracing Authority. That being said, the amateur arm of the sport operates almost autonomously, being overseen by the point-to-point Owners and Riders Association and Point-to-point Secretary's Association.
In Ireland, the official governing body, Horse Racing Ireland, has a slightly more hands-on role in directly ensuring that all meetings adhere to the rules set out in the "Regulations for Point-to-Point Steeplechases". However, on both sides of the Irish Sea, the actual organising and running of events are reliant upon amateurs and fans volunteering their time and expertise.
The Origins of the Name: A History of Point-to-Point
Much like many things in the sport, the origins of point-to-point are to be found in the racing-mad nation of Ireland. The true roots begin with what was the birth of National Hunt racing back in 1752. It was in this year that two County Cork gentlemen by the names of Edmund Blake and Cornelius O'Callaghan decided to race their mounts over the Irish countryside. In the absence of a designated course, the racing pioneers denoted the starting point as the steeple of Buttevant Church, and the finish line as the steeple of Donerail Church – and so "steeplechasing" was born. Quickly taking hold throughout the Emerald Isle, these early events didn't feature any official "fences" as such, but still represented a stiff jumping challenge; horse and rider being tasked with successfully negotiating whatever lay in their way, be that a hedge, a stream, a stone wall, an irate farmer or anything else.
Surging in popularity in Ireland, horse-centric sportsmen on the British mainland soon caught wind of this new pursuit, with steeplechasing quickly taking hold within the hunting community. Maintaining the fitness of their mounts between sporadic hunts had long proved an issue for huntsmen, and steeplechasing seemed to represent a way in which to achieve this feat, whilst also adding a degree of sporting excitement to the mix.
There was however an issue to overcome. It seems that when determining where to build Britain's churches, it had not been considered that one day these landmarks would be needed to represent the start and finish lines for horse races. Forced to improvise, British steeplechasing enthusiasts simply designated one point in the landscape as the start, and selected another point as the finish, as in, "we shall race from this point here to that point over there". No surprise then that this type of racing soon became known as point-to-pointing, with the first published use of the term appearing in the January 1874 edition of Bell's Life.
In common with many sports which become popular on a national level, this new form of racing became far more organised over time, ultimately leading to the emergence of a professional jumps racing sphere. Now referred to as National Hunt racing, the professional arm of the sport continues to use the word steeplechase – commonly shortened to chase – to describe races over the larger obstacles. Despite this move towards professionalism, the amateur version of the sport remained, continuing to operate under the point-to-point label which it maintains to this day.
Standardised rules for the amateur version of the sport were first established in 1913, with the formation of the Master of Hounds Point-to-Point Association. Benefits to this increased structure included a regular racing schedule, and a shift away from racing across open countryside and farmers' land.
These days point-to-point events take place at specific locations throughout the UK, at tracks which – whilst basic in comparison to the professional courses – do provide a standard layout from meeting to meeting and provide a far better spectator experience. The exact appearance of these courses varies pretty widely, ranging from pop-up style tracks which are swiftly assembled and dissembled as needed, to events which take place on actual racecourses, such as point-to-point meetings at Bangor-on-Dee and Hexham.
UK Point-to-Point Courses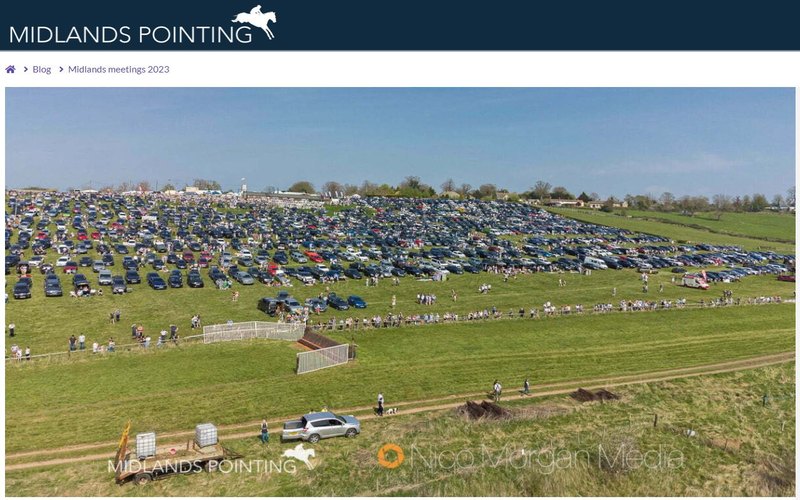 Point-to-point racing may be the lesser-known version of the sport, but it does come out in front when it comes to the number of courses on offer. Whereas there are currently 60 professional tracks on the British mainland, the point-to-point sphere offers a total of 97 different locations for fans to take in an afternoon of live racing action. The tracks are divided into ten separate regions, with the sport being particularly popular in Devon and Cornwall, the West Mercia area of the Midlands, and Wales. For those interested in sampling what the sport has to offer, the full list of tracks is contained below.
| Region | Courses |
| --- | --- |
| Devon & Cornwall | Bishops Court, Bratton Down, Buckfastleigh, Cherrybrook, Chipley Park, Dunsmore, Flete Park, Great Trethrew, Kilworthy, Stafford Cross, Trebudannon, Umberleigh, Upcott Cross, Vaulterhill, Wadebridge |
| East Anglia | Ampton, Fakenham, High Easter, Higham, Horseheath, Northaw |
| Midlands | Brocklesby Park, Dingley, Garthorpe, Guilsborough, Revesby Park, Sandon, Thorpe Lodge |
| The North | Alnwick, Corbridge, Friars Haugh, Hexham, Mosshouses, Overton, Tranwell |
| South East | Aldington, Charing, Godstone, Parham, Penhurst, Peper Harow |
| South Midlands | Barbury, Brafield-on-the-Green, Cocklebarrow, Edgcote, Kimble, Kingston Blount, Lockinge, Mollington, Siddington |
| Wales | Bonvilston, Bredwardine, Dunraven Stud, Ffos Las, Howick, Llanfrynach, Lydstep, Llwynddu Glais, Monmouthshire Showground, Pyle, Trecoed, |
| Wessex | Badbury Rings, Charlton Horethorne, Chilfrome, Cothelstone, Cotley, Holnicote, Kingston St Mary, Larkhill, Milborne St Andrew, Ston Easton, South Hill |
| West Mercia | Andoversford, Bangor-on-Dee, Bitterley, Brampton Bryan, Chaddesley Corbett, Didmarton, Eyton-on-Severn, Knightwick, Maisemore Park, Paxford, Sandon, Sheffield Park, Tabley, Woodford. |
| Yorkshire | Askham Byran College, Charm Park, Dalton Park, Duncombe Park, Easingwold, Heslaker, Hornby Castle, Hutton Rudby, Sherriff Hutton, Witton Castle |
With so many options to choose from, wherever you happen to be in the country, chances are there will be a point-to-point venue within hailing distance. For anyone seeking an enjoyable day out in the countryside, it could be well worth looking up your local track.
Point-to-Point Meetings
The point to season falls broadly into line with the core National Hunt campaign, kicking off in November each year and running through to June. All of the tracks listed above stage the vast majority of their meetings within this time frame.
Each meeting will feature between six and eight races, almost all of which will take place over the standard Point-to-point minimum trip of three miles, and feature at least 18 fences – two of which must be open ditches. At most tracks in the country, this three-mile trip will represent a full two circuits of the track – so don't cheer too loudly the first time the runners pass the winning post.
Whilst the distance and jumping requirements will largely be the same from contest to contest, races still fall into one of several categories. Any given race day is likely to contain a mixture of the following:
Maiden – Only open to horses who have never won a race of any description. This is the only category which allows a trip of less than three miles, with some maiden events taking place over 2m4f.
Intermediate – The next step up the experience ladder, these races are open to runners who have won a maiden, but not those to have previously won another intermediate race, or any race on the flat barring a National Hunt bumper.
Open – Open to all runners eligible to run in a point-to-point race. Usually the highest-class races on the card.
Hunt Members – Only open to members of a specified hunt club.
Confined – Limited not to members of just one hunt club, but those belonging to any of a selection of hunt clubs, as specified in the terms of the race.
So that's what you can expect on the track, but what about the on-site facilities? Racegoers shouldn't expect the numerous bars, swanky restaurants, and executive suites available at many professional courses, but a basic, rural feel is really all part of the point-to-point charm.
A big bonus in comparison to the professional tracks is that most point-to-point meetings are free to attend, and as a minimum tend to provide a bar, fast food options, traditional bookmakers, tote betting, and toilet facilities. At the bigger events, visitors may even have the added attraction of a full-scale country fair running in tandem with the race meeting. For something a little different, in the midst of the beautiful British countryside, point-to-point meetings are well worth a look.