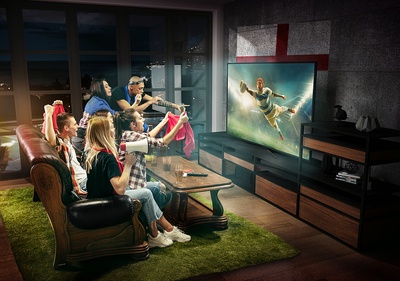 When it comes to the different codes of rugby, betting on the sport is largely the same in terms of the available markets, not much changes between the two.
Whether you prefer league or union, 13 players or 15, match betting is one of the most popular markets out there.
Handicap wagers are also a very commonly placed bet when it comes to rugby, but not all bettors are as familiar with the handicap market and some are even intimidated by it, but it can be a bit of a life saver in a situation where the odds are so far in the favour of one team that the bet is either not worth placing or too much of a gamble.
Here we take a closer look at both betting options, match betting and handicaps, and how to get the best out of them.
What is Match Betting?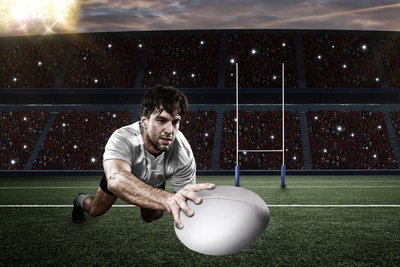 In terms of betting on rugby, match betting is the same as it is on virtually any sport there is. It is probably the simplest bet going and is just a wager on which team will win a given game. As in other sports you may see it listed as Home/Draw/Away, 1X2, Match Odds or just Winner. The name may vary from bookmaker to bookmaker but the bet does not, you are simply placing a bet on which side will win a specific game.
Whilst draws are relatively rare in both codes of rugby, they are almost always listed as an option, typically priced at odds of between 16/1 and 25/1 for most games. As in football and other similar sports, the match betting odds relate to normal time only, especially where draw is offered as an option.
On some occasions extra time may be played, typically in tournament or cup rugby but increasingly to decide league games too. In 2019 the Super League introduced Golden-point extra time to settle games that had ended level after 80 minutes, a system that had been used in Australia's NRL for some time.
Irrespective of the use of such additional time and the fact that the official Super League table for 2019 shows no draws, bets placed on a three-way (home, draw, or away) match betting market will be settled as a draw should the scores be level after normal time. Other than that there really isn't too much else to say about this and its' simplicity means it is a great introduction to rugby betting for those who are new to the sport, whilst it remains popular with rugby betting experts too.
Handicap Betting in Rugby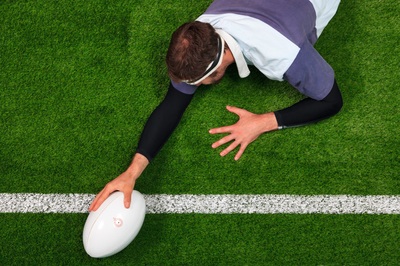 Handicap betting in rugby is, again, similar to handicap betting in other broadly similar sports. In American sports betting this is often the most commonly placed bet, with teams handicapped in such a way that both are priced at very similar odds, or even at the same odds, at around even money. In the UK it is a less popular bet but still has lots of fans and offers lots of advantages to punters. In the US punters talk of a team "beating the line", whilst in the UK we would say they will "beat the handicap", "overcome" it, or similar.
If we consider a game with a reasonably strong favourite we might expect to see odds as below:
Team 1 – 3/5
Team 2 – 27/20
Draw – 20/1
When it comes to rugby most bookies will usually offer various handicap options with the main one being the one that is perceived as giving the teams an equal chance of winning. Based on the odds above we might expect to see a handicap and odds expressed thus:
Team 1 -4 points – evens
Team 2 +4 points – evens
Draw (Team 2 +4 points) – 16/1
In this scenario the less fancied side is given a hypothetical head start of four points. This points advantage is only relevant to bets and does not exist in the real world and it means that if they lose by three points or fewer, or draw, or win, a bet on them +4 is a winner.
On the other side of the coin, if you think the favourites will win handsomely you can back them to win -4. In this instance they must win by five points or more to cover the handicap and land your bet. In the event that the favourites win by exactly four points then the draw option that gave the underdogs a four-point start is the winning selection.
Note that in our example above the handicap means that either side can be backed at even money but this will not always be the case and certainly not at all bookies. Some may price both sides at 10/11 and possibly offer bigger odds on the draw, others may price one side at 10/11 and the other at 11/10. The exact odds will be different from game to game and site to site but the general theory is that the handicap means both are priced at odds close to evens (1/1).
As well as this handicap, most of the best rugby betting sites around will also normally offer at least one other option as well and sometimes, on big games, many. Sticking with our example above we may see the same game offer the underdogs just a two-point handicap, with odds thus:
Team 1 -2 points – 8/11
Team 2 +2 points – 23/20
Draw (Team 2 +2 points) – 18/1
Clearly with just a two-point handicap to overcome the favourites are more likely to win – hence the shorter odds. Naturally the opposite applies to the less fancied side, who can now be backed north of evens, although they can now only afford to lose by a single point if you are to win your bet.
What is the Point of Handicap Betting?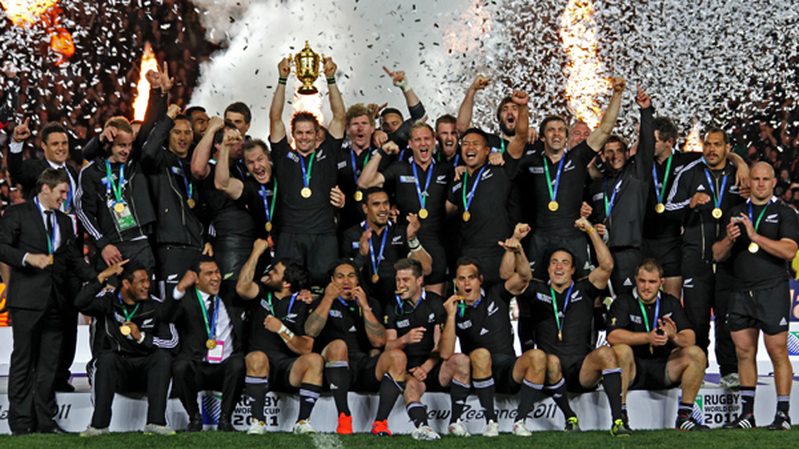 Handicap bets can be used in a range of ways and have many uses, both for the punters and for the bookies. In games where there is a very strong favourite, punters may feel there is nothing worth backing when it comes to who will the game. If we consider a Rugby (union) World Cup clash between New Zealand and one of the game's minnows, for example, the All Blacks might be on offer at odds of just 1/50.
Whilst you'd struggle to find anyone who doubts they would win such a game, who wants to back a 1/50 shot and risk £100, for example, to make a net win of just £2? In such a game the handicap market can be used to make for a more appealing bet – on either side.
The exact handicaps and odds would vary but handicaps of 35 points and much more are not uncommon when it comes to rugby mismatches. Whilst not even a patriotic Namibian may feel their country could beat the Kiwis, a rugby punter who expects the All Blacks to make a lot of changes may fancy the southern Africans to outperform their odds and so, for example, might back them +54 points at odds of evens.
On the other hand, someone who believed that NZ had tremendous strength in depth and that even their second or third string would be far too strong can back the Kiwis to win by more than 54 (or whatever the handicap was). Rather than getting paltry odds of 1/50 in the match betting market, they can instead opt for a thumping, handicap-covering win for the favourites at evens.
Handicaps are not just useful when a game is a mismatch. They can also be a great way to boost your odds in a tight game. If two sides are ranked by the bookies as having broadly the same chance of winning a game as each other then both might be priced close to evens in the winner market, with no handicap involved. Let's say the hosts are priced at 5/6 and the visitors are priced at 6/5.
If you believe the oddsmakers have got things wrong and that actually the home side, for example, will win quite easily, you could simply make a big bet at 5/6. The handicap, however, gives you the chance to land a similarly big win but using a smaller stake. For example, you might find a -10 point handicap at odds of 8/1.
There are many variations on this theme but all mean using the handicap market to make a more specific bet than the match odds offer, at a better price. Rather than a simple choice of one side or the other winning (or it being a draw), you are betting on a side to win or lose by more than (or less than) a specific number of points.