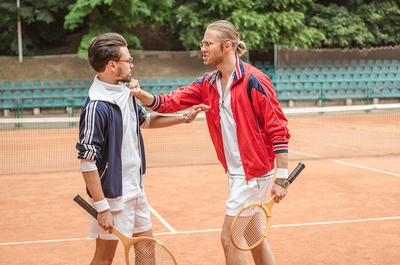 Tennis is sometimes perceived as a game of gentlemen (and gentlewomen!) but, of course, even in this sport, sometimes tempers get frayed, lines get crossed, racquets get smashed… and players get disqualified.
It is actually very rare comparative to the number of games played professionally each year, but nonetheless, it can and does happen.
There are a whole range of reasons why a player might be disqualified and we will look at these in turn, but the key question for many punters is what happens to bets if one player gets the tennis equivalent of a red card?
Let's take a look.
What Happens To Bets If A Player Is Disqualified?
If you are a betting newbie and have been unlucky enough to see a player you backed get disqualified from a tennis match, then your first reaction might be to wonder what happens to your bet. Assuming you didn't back them to be disqualified (you can bet on almost anything these days), your first port of call should be your betting account.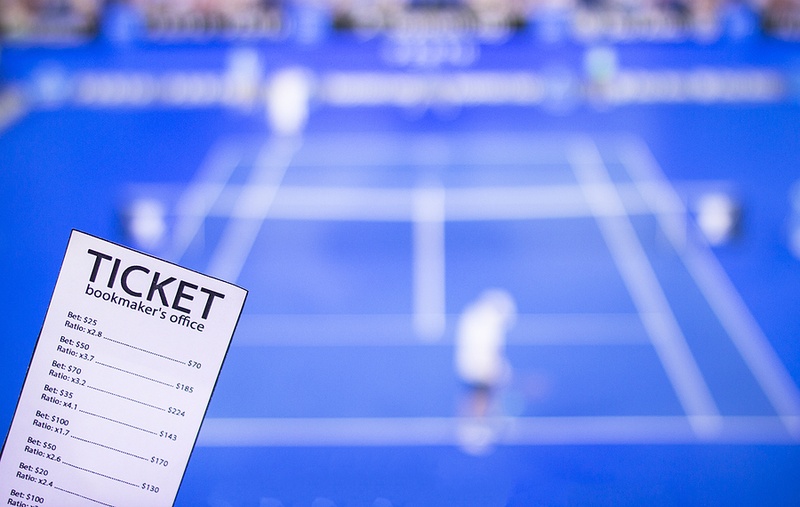 You should be able to find details of the bet and see whether it won (don't hold your breath), lost, or was voided. In the latter scenario, you will get your stake returned and so your bet will have neither won nor lost. If you believe the bet has settled incorrectly, or want to know why it has been settled like it has, check the tennis-specific rules with the bookmaker with whom you wagered.
If you are still either confused or believe the bet has been actioned inaccurately then contacting customer support is the best option, with live chat being our preference. Of course, if you were expecting to have lost but the bookie has voided the bet then quite how much further investigation you plump for is down to your level of honesty.
There are a few key variables at play here which will mean there is no simple answer as to what happens. Firstly, the rules will vary from bookie to bookie. Secondly, the rules may be applied differently according to what market you have bet on. Last of all, some betting sites will take into account what stage the game reached (potentially concerning your bet too) when the disqualification took place.
Some tennis betting sites will simply void all bets unless they have already been settled. So, for example, if you placed a wager on which player would win the first set and a player gets disqualified during the first set then the bet will be voided. As such, no matter which player you backed or what the score was, you will get your stake returned and the bet is effectively cancelled.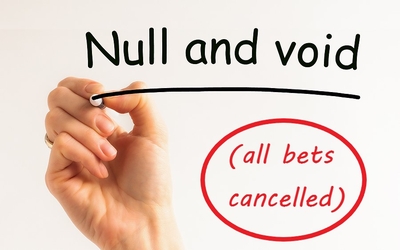 That can be quite annoying if the player you backed is 5-0 and 40-0 up, serving for the set and the other player gets disqualified. Although of course, it is equally likely that it is your player who is losing and who gets disqualified, in which case you would no doubt feel rather lucky to have not lost your bet.
Equally, if you backed a player to win the match and they are two sets up with three match points, the bet will still be voided if the other player is disqualified (or if your player is). The point is simple, no matter how close to winning you are, bets will only stand if they are already settled.
Other bookies will take another approach and class the player that was disqualified as the losing player. They will settle straightforward match bets on both players accordingly, although for many other markets, such as set betting (correct score) and handicap bets, wagers will still be void as the precise number of games, sets, points, and so on is undetermined. The exception to that relates to markets already unconditionally settled (as explained above) which will be allowed to stand.
Generally speaking, that covers the vast majority of bookmakers, with most simply voiding all unsettled bets in the event of a disqualification. By and large disqualification rules are simpler and less varied than those that concern player retirement. That said, you may come across the odd bookie that uses something akin to such rules, where a certain number of games or sets need to be played for bets to stand. As already said, if in any doubt, check the tennis rules or contact the bookie via live chat where possible.
How Common Is Disqualification In Tennis?
The short answer is, not very. The slightly longer and more detailed answer is, not very often at all. In fact, to the best of our knowledge, there have been so few that we can list them all right here for you. Note that the following list covers the men's and women's professional games in the open era, is correct to the best of our knowledge and, of course, could be added to with any disqualifications that happen in the future.
2020 – Novak Djokovic – red-hot tournament favourite was kicked out of the US Open for hitting a ball at a line judge
2019 – Nick Kyrgios – the real bad boy of modern tennis responded to a point penalty for foul language by throwing a chair during the Italian Open which saw him disqualified
2017 – Denis Shapovalov – fired the ball at the chair umpire
2012 – David Nalbandian – kicked a hoarding at the Queen's Club final, injuring a line judge
2007 – Stefan Koubek – disqualified for use of abusive language
2007 – Anastasia Rodionova – Russia-born Aussie fired the ball towards spectators who had been cheering her opponent
1996 – Irina Spirlea – Romanian's foul language to an official saw her become the first woman to be disqualified
1995 – Tim Henman – oh Tim! Henman brought a Wimbledon ball girl to tears after hitting her with a ball struck in anger. The (then) youngster was in doubles action alongside Jeremy Bates
1990 – John McEnroe – the original rabble-rouser of tennis was kicked out of the Australian Open for three code violations
That John McEnroe was the first player to be disqualified is hardly a surprise and is rather fitting. Rather stranger is that squeaky clean housewives' favourite Tim Henman is responsible for over 10% of disqualifications in the entire history of tennis! If we should now be viewing Tim as the bad boy of the game, then we should certainly view 2007 as the year tennis went wild. 2007 saw more than 22% of the sport's disqualifications occurring in the same year that Slovenia became the 13th country to adopt the Euro (whilst we're doing random stats, we'll throw in some random trivia too).
Whilst these stats may prove less about Henman's antics than they do about the aphorism concerning "lies, damn lies and statistics", what they do illustrate is just how few times players have been disqualified. The fact that it is so rare makes it all the more notable when a player is disqualified and so really all of the nine incidents above were major incidents. That said, we think there is little doubt that Djokovic's ejection from the 2020 US Open caused the biggest stir.
Djokovic Disqualified From 2020 US Open
Multiple Grand Slam winner Djokovic was the red-hot, odds-on favourite to win the 2020 US Open and things had gone smoothly enough. The Serb dropped just one set on his way to a fourth-round clash with Spaniard Pablo Carreño Busta but he was down 6-5 in the first set when the infamous incident took place.
Upon being broken to fall behind, Djokovic hit a very firm underarm shot behind him without looking. Unfortunately for all involved, the ball flew directly towards the line judge, hitting her in the throat area. Djokovic immediately cried out in anguish and sorrow but it was too late and there was only ever going to be one course of action taken.
Bad news for the Serbian ace, tennis and the tournament in general, and certainly many, many punters who felt he was a dead cert in tennis betting.
What Do Players Get Disqualified For?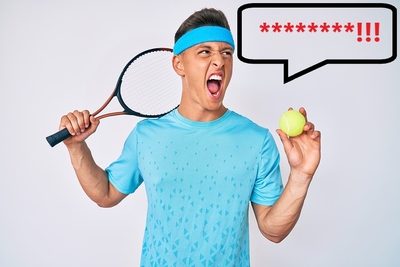 The list above gives you a good real-world idea of what tennis players can be disqualified for. The reasons that jump out from that list are bad language, usually directed at officials, or hitting the ball at or towards them or the crowd. Players never really hit the ball at officials, the crowd or other players entirely on purpose but rather lose their temper and hit the ball away in anger.
If the ball flies harmlessly into the net or the hoardings, typically the worst a player can expect is a code violation. If they are "unlucky" and the ball hits someone then the chances are they will be disqualified, although the rules do not expressly state this, despite what many believe.
The full rules are, as you might expect, rather complex. If you're bored and want some heavy reading, you can check out the ITF rules here. Article III covers "Player On-Site Offences" and various issues are covered, from the seemingly innocuous issues of a commitment to make their "Best Efforts" and what they wear, to more obvious violations concerning "Audible Obscenity", "Visible Obscenity", "Abuse Of Balls" and more.
Most offences are governed by the "Point Penalty Schedule" (PPS) which sees players warned for a first offence, given a point penalty for a second and then a game penalty for the third and subsequent offences. However, most of the categories also state the following:
"In circumstances that are flagrant and particularly injurious to the success of a tournament, or are singularly egregious, a single violation of this Section shall also constitute the Major Offence of 'Aggravated Behaviour' and shall be subject to the additional penalties hereinafter set forth."

In addition, there is a section covering "Defaults", which is essentially disqualification and can be used for either a single offence or as part of the PPS. The ITF state that "In all cases of default, the decision of the Referee in consultation with the Grand Slam Chief of Supervisors shall be final and unappealable."