888 is one of the biggest names in online gambling, and throughout their Poker, Casino and Sports Book one thing is clear; 888 take tremendous care to ensure their players are well looked after. With a great range of betting markets, juicy odds, and a wide range of promotions and bonuses, it's no surprise that the gambling giant enjoy huge leverage in the sports betting market.
Today, we are going to look at some of the markets that 888 offers, alongside the odds, the in-play betting features and more. So, let's get started.
Sports Betting at 888
888 offer a varied and interesting selection of betting markets. While you will find all the obvious classics like Football, Hockey, Tennis, Racing, and Cricket; you can also bet on less common markets such as Darts, Water Polo, WWE, and even selected Martial Arts.
All of the above are found under the 'Sports' tab on the orange navigation menu at the top of the screen, and while this can be a little counterintuitive at first (the Sports home page doesn't give you the option to browse the markets immediately…) once you get the hang of the site it's pretty easy to work your way around. In fact, if you're a horse racing fan then the site is perfect for you as there is a dedicated tab on the navigation bar.
Unusual Markets
888 don't offer anything too unusual, and unlike some of their competitors, they have opted out of the wild, wacky and wonderful world of novelty bets and specials.
They do offer a few non-sporting bets but these are mostly politics related with occasional TV specifics making their way into the mix; perhaps the most notable being their annual 'I'm a Celebrity, Get Me Out of Here' market where enhanced odds are offered on one particular contestant each day, depending on the results of the previous Bush Tucker Trial.
How Good are the Odds?
888 Sport are known for offering some of the most competitive odds in the online gambling industry, and they often outperform many of their competitors when it comes to prices on individual events and selections.
The company is especially generous with their UK market odds, with Horse Racing and Football being two of the company's major markets. Due to the majority of their players choosing to place wagers in these two markets, the company decided it would be wise to sacrifice a small percentage of profits in order to be able to offer higher odds and encourage business. We'll take that, thank you.
This approach likely concerned shareholders at first but it appears to be working, with the site retaining its place as a major player in the online betting world.
In Play Betting
The idea of being able to place bets once a sporting event was already underway may have seemed pretty farfetched a few years ago, but today, it has become something of a must have at most online betting sites, and 888 is no exception.
While they were hesitant to join the in-play gravy train at first (they were one of the last online betting sites to implement the feature actually), they quickly redeemed themselves by developing one of the better in-play game systems we have seen for a while, and this is thanks to the 'Quick Stars' that give an instant overview of what's going on – who's winning, what the odds are, and any other game specific events worth mentioning.
The in-play markets have been a little on the thin side until recently, but 888 now offer a good variety of live betting markets including Football, Baseball, Golf, Snooker, NFL, and Tennis; and this looks set to grow over the coming months and years, as the company expand their services further and develop new systems.
The 888 Website
888's website – as is proving to be the case with many of the world's big online gambling companies – is a little behind the times when it comes to design and appearance.
That doesn't mean the quality or usability of the site is affected in any way though, and in fact, the 888 website is one of the faster and more robust that we have seen. Although lacking a distinct touch of the modern day visually, the speed when navigating between various tabs is fairly impressive, and it's unlikely that pages will get delayed or freeze while loading. This is likely thanks to the proprietary software that 888 employs.
Whereas most betting sites and online casinos will use software that's actually built by a software provider and then licensed out on a white label basis, 888 have developed their own software from scratch, and this means it's not just some cookie cutter website template as is often the case elsewhere.
It also means that 888 have more flexibility in rewarding and looking after players, and they are very generous with their promotions, bonuses, and give-aways; all of which you will benefit from once you begin betting at the site a bit more regularly.
The only thing to note is that slower internet connections often have issues running the online software as it can take up a fair bit of bandwidth. So if you notice yourself experiencing a less than optimal gaming experience, this is very likely to be the reason why.
Mobile Betting
One of the best things about 888 is that they offer a high quality mobile gaming experience, and this is available to players using a device capable of downloading the app, as well as those who don't.
iOS and Android players can download the free Apps from the website directly or from the relevant app stores, and if you use another type of device you simply need to log on to the mobile optimised version of the site using the normal web address through your mobile browser. You can then log in and bet as normal.
The app offers thousands of markets to choose from, and in-play betting is also offered via the mobile version of the site, although as with their desktop site, the market selection still isn't as good as it could be.
They also have a live streaming feature designed for mobile devices, although it's a little glitchy, so don't rely on it too heavily. That being said, if you're able to access the mobile App/Website through a Wi-Fi or 4G connection, you should be able to stream the majority of their events in HD without running into connection errors or lag problems, so you can watch and bet on your favorite events anywhere you want.
Best Features
ACCA Saver
One of the most popular evergreen promotions at 888 is the ACCA Saver, which essentially safeguards against missing out on a winning accumulator by a single team/selection.
In order to qualify for the Acca Saver, all you need to do is wager at least £2, that includes six or more selections. These selections must be either Greyhound, Horse Racing, Football or a combination of all three. If your bet loses by only one team/selection then the amount wagered is returned in the form of a free bet (up to a maximum of £25).
It's a little irritating that the maximum cash back is capped at £25, but it provides a good way for punters to safeguard themselves, and offers an extra selection with potentially longer odds than you'd normally bet on. Plus, if it doesn't go your way, you at least get another free roll of the dice, so to speak.
Dedicated Racing Page
For players who are primarily focused on the horses, 888 Sports is perhaps one of the betting sites more suited to you thanks to its dedicated horse racing section. Here, you'll find an abundance of features, from race cards, form cards, and race previews; all the way to dedicated tips from industry experts, and more.
888 offers 'Best Odds Guaranteed' on all British races (terms and conditions apply), and this means that if you place a bet and the horse you bet on starts at a better price than you got when you took your bet, you get the better price rather than the one you took.
There is also the ability to watch the races from within this dedicated tab, and this ensures that those who are only interested in Horse Racing can enjoy that and only that, without being bombarded with other sports markets and casino games.
Payments & Limits
888 don't operate a strict max bet rule, although bets ranging into the high 4 and 5 figures are likely to trigger independent security flags anyway. Having said that, the maximum payout is a fairly generous £250,000, which is a 'per bet' limit as opposed to a daily limit, meaning you could, theoretically, enjoy two winning bets in a single day – although the odds of doing that and hitting the maximum payout threshold seem unlikely, to say the least. Don't forget us if you do!
888 offer fast withdrawals which is another benefit of betting with them, and they are also one of the few UK bookmakers online to accept PayPal, so you can wave goodbye to fees and get hold of funds a matter of minutes after your withdrawal is processed.
Be aware: 888 tend to verify all their users, and despite being able to do so using the electoral roll they generally review each customer manually; so it's always best to have your photo ID and proof of address uploaded as soon as you join to avoid delays and ensure your withdrawals are processed in a timely, and hassle-free manner.
History & About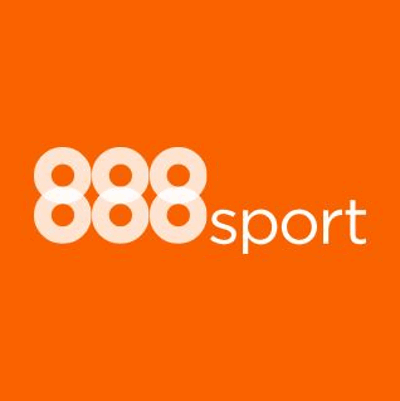 888 Sport (or 888 as referred to in this article) is the sports betting arm of the 888 Holdings Corporation, a company that operates a number of online betting sites including 888 Poker and the 888 Casino.
Founded in 2008, 888 Sport has quickly garnered a loyal fan base, largely thanks to the company's reputation in the other online gambling markets it operates in, and today the brand offers players the ability to place bets on hundreds of different markets, with 24/7 betting available on events from all around the world.
While 888 have always offered Sports Betting – at least since they became a known brand – the decision to operate the sports book as a dedicated separate entity was a tough business decision, and took many years of financial and logistical planning to implement.
The change appears to have affected the company only positively, however, with the site growing its player base by almost 200% in the last 3 years alone, and with some big stars personally endorsing the brand: Santiago Canizares, Ian Wright and Emma Spencer are a few of the associated famous faces. 888 have since managed to enter new markets all over the globe, thus further cementing their position as a front runner in the online gambling world.
2014 saw the site getting a fair degree of mainstream media attention in the UK after the company's tongue in cheek tweets started to attract the attention of sarcasm loving Brits. The company also utilized social media during this time, regularly creating and publishing humorous memes that proved popular, often roasting a celebrity athlete or sporting event.
888 has gone on to sponsor some of the biggest sporting events in the UK and other parts of the world, and sponsorship ads can be seen between the online gambling hub and Kempton Park (a UK race course), Fontwell (another), and a variety of other venues, including the Giro d'Italia and the World Grand Prix of Snooker.
Today the company is working hard to make their website more user friendly (which was badly needed, their old website was out of date to put it kindly) and by all accounts they are doing a fantastic job, with more players than ever before signing up and placing bets at the site.