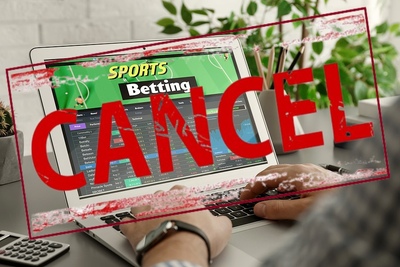 When placing a bet, most punters do so with anticipation and excitement. However, such feelings may not always last. Rather than an optimistic thrill, bettors may begin to feel a pang of regret and immediately wish they hadn't placed the bet at all.
That leads to the question – if you find yourself in such a predicament, is there anything you can do? Is it possible to cancel your unwanted bet? The answer to this query is far from straightforward and depends upon your reasons for wishing to cancel the bet and, most crucially, whether the bookmaker is willing to let you cancel it.
Betting is unlike traditional shopping on the high street.
Say, for example, you decide your floral-patterned shirt purchase possibly wasn't such a good idea after all; you can take it back to the shop and usually receive a full refund. In contrast, any bet is effectively a contract between yourself and the bookmaker. It is only possible to cancel this contract if both parties agree.
Always at The Discretion of The Bookmaker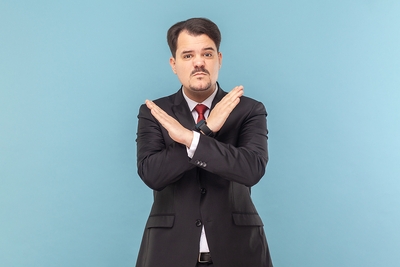 The first thing to note here is that the bookmakers hold all the power.
Contained within the terms and conditions of all online and brick-and-mortar bookmakers will be something along the lines of, "Once a bet has been confirmed, it is considered final, and cannot be altered or cancelled, unless at the discretion of the bookmaker."
These terms and conditions are always pretty clear, but that doesn't mean bookmakers never exercise discretion and there's the chance they may agree to cancel a bet as a goodwill gesture.
Provided your reason for cancellation is understandable and honestly explained, some firms may agree to cancel your bet, especially if it is far in the future and your cancellation attempt isn't after new news about the bet comes to light.
Just be aware that in no way are they obliged to do so.
Why Might You Want to Cancel A Bet?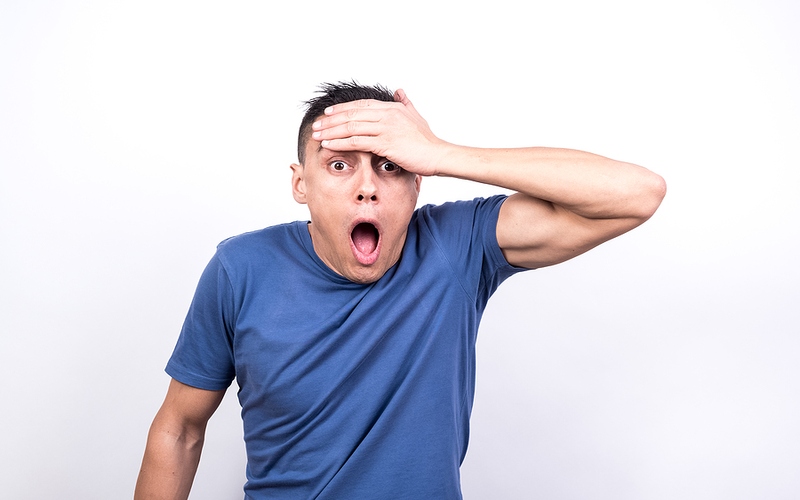 Reasons for wishing to cancel a bet generally fall into one of two categories. Either you have made a genuine mistake, or, for whatever reason, you have changed your opinion on your betting decision.
Genuine Mistakes
If your reason for wishing to cancel falls into any of the below categories, you may have a reasonable chance of getting your bet cancelled:
Wrong Stake – One of the most common mistakes punters make – particularly if placing a bet in a hurry – is inputting the wrong stake, e.g. entering one too many zeros and turning your friendly £10 bet into a £100 knee-trembler.
Wrong Selection – Perhaps two horses in the same race have very similar names, and, in your haste, you have selected the wrong one.
Wrong Market – Examples of this could include backing Arsenal Women's Team instead of the men's side or vice versa.
Wrong Bet Type – One of the most likely scenarios to fall into this category is placing a Win Only bet on a horse which you fully intended to back Each Way
For example, if you are a regular £10 punter and suddenly have a £100 bet out of the blue, the bookmakers may be inclined to believe you have made an error. The examples of making the wrong selection, betting on the incorrect market, or the wrong bet type usually involve cancelling one bet and placing another.
These situations can be viewed as bet alterations rather than pure cancellations, and many bookmakers may be cooperative.
Change of Opinion
However, if you wish to cancel your bet simply because you have changed your mind, you may find that your cancellation efforts fall on deaf ears.
For example, if you back Manchester City to win, only to realise they will be resting half of their side, your chances of cancellation lie somewhere between slim and zero.
Likewise, if you back a horse who loves quick ground but is hopeless on soft going, attempting to cancel your bet because the heavens have opened will prove a fruitless endeavour.
Time Is of The Essence
Whatever your reason for wanting to cancel a bet, it is crucial to act swiftly. The sooner you attempt to cancel, the better your chances of achieving the desired result.
Few, if any, bookmakers will consider cancelling a bet once the event has started. Even if the start of the event is still hours or days away, if the odds for your selection have changed since the time you placed the bet, your chances of having your stake returned will decrease.
The best advice is to try and cancel your bet as soon as you realise you wish to do so.
Cash Out The Simplest Option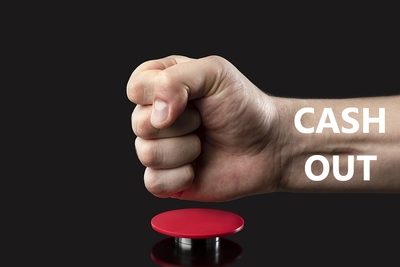 Whilst cancelling a bet may initially sound like a hassle, it may be possible in just a few clicks via the Cash Out feature.
Whilst not available at all bookmakers or on all events, this feature enables you to Cash Out your bet at any point between placement and the event beginning – or concluding in the event of in-play betting.
The main purpose of this popular feature is to enable punters to take a profit should events go in their favour or a loss when all doesn't go to plan.
However, there is nothing to say you can't cash out a bet immediately after placing it.
At many bookmakers, you can cash out for the full value of your stake, provided the odds haven't changed, whilst others build a 5-10% margin into their cash-out offer. Either way, using this facility may enable you to get out of an unwanted bet for free, or at least relatively cheaply.
If the odds on your selection have lengthened, you will lose a higher percentage of your original stake if cashing out. On the other hand, if the odds have shortened, your cancelled bet may even yield a small profit.
Contact Customer Services
Cash Out should be your go-to feature when attempting to cancel a bet.
If cash out is unavailable, your next option is to contact the Customer Services team and plead your case.
You can contact most bookmakers via email, Live Chat, or telephone.
Given the emphasis on speed when cancelling a bet, we strongly recommend opting for the faster response times of the Live Chat and Telephone services.
Before contacting the Customer Service department, be sure to have all relevant details at hand – including the Bet ID, stake, and selection.
When speaking to the Customer Service representative, be open and honest about your reasons for cancelling the bet – at least when you have made a genuine mistake.
If, on the other hand, you wish to cancel due to overlooked factors or circumstances conspiring against you, you may need to be a little more creative.
Alternatives to Cancelling the Bet
No cash-out facility? And no luck from the Customer Service team? Don't give up yet – you may escape the bet at a minimal cost via one of the following methods.
Laying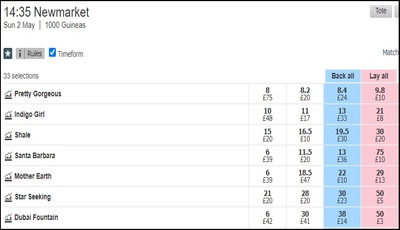 Betting Exchanges have brought many benefits to punters. One of which is the ability to effectively cancel a bet. For those unfamiliar with this betting medium, Betting Exchanges enable you to back a selection or act as a bookmaker by accepting bets from other exchange users – known as laying. So how can this help with cancelling a bet?
Let's take a look at an example:
Ahead of the latest Premier League action, you have placed a £10 bet on Manchester United to beat Liverpool at evens but quickly start to doubt your decision.
To get out of this bet via the laying method, you will need to lay a £10 bet on Manchester United. Laying Manchester United for £10 at evens on a betting exchange would then create the following possible outcomes:
Manchester United Win – Win £10 on your bet with the Bookmaker, Lose £10 on your Exchange Lay Bet: Net Result – Break Even
Manchester United Lose or Draw – Lose £10 on your bet with the Bookmaker, Win £10 on your Exchange Lay Bet: Net Result – Break Even
In reality, you may need to lay Manchester United at slightly higher odds than evens, as, on average, Betting Exchanges offer slightly better prices.
Betting Exchange sites also make their money by charging a percentage fee on winnings – usually around 5% – which will result in your returns taking a small hit if you profit from the Lay bet. Nevertheless, you should still be able to effectively "cancel" the bulk of your stake via this method.
Dutching
For those without a betting exchange account or who prefer to stick to traditional bookmakers, a method known as Dutching may provide an alternative to cancelation.
Dutching refers to backing several different outcomes on the same event. Popular with horse racing betters who like to support a few horses in the same race, and in long-term betting markets such as the Champions League or Superbowl winner, Dutching can also be useful when attempting to cancel a bet.
We will again turn to our Manchester United vs Liverpool example to demonstrate this method in action.
Having placed your £10 bet on Manchester United, you would then need to back both Liverpool and the Draw to cover all possible match outcomes. The trickiest aspect of this is balancing the stakes to ensure the same return, whatever the result, but various Dutching calculators are available online to assist with this. Using the standard betting odds for a match in which the favourite is priced at Evens, the process would work as follows:
Manchester United Win – £10 at evens – Returns £20
Draw – £6.06 at 23/10 – Returns £20
Liverpool Win – £5.41 at 27/10 – Returns £20
Note that your total stake comes to £21.47, meaning you are going to lose £1.47. This is unfortunate but (almost always) unavoidable when betting on every outcome, due to the inbuilt profit margin of the bookmaker. However, it may be possible to minimise this loss by shopping around for the best Draw and Liverpool prices.
As a last resort, Dutching for a small loss may be preferable to risking your whole stake on a bet you wish to cancel.
Take Time Out to Double Check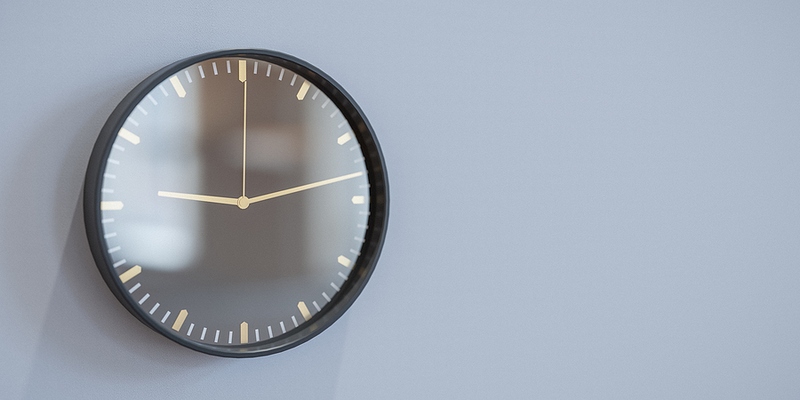 Placing a bet we wished we hadn't is likely to happen to many punters at one time or another.
However, as explained, there can be ways to get out of it through Cash Out, bookmaker goodwill, or the Laying and Dutching methods. Of course, the best strategy with cancelled bets is to avoid the situation in the first place.
When placing any bet, the best advice is to double-check all details, including the selection, bet type, market, odds, and stake. Only when happy that everything is correct should you click "Place Bet".
That last category of the stake is worth paying particular attention to.
If, when entering your stake, you feel at all apprehensive, it may be a sign you are not betting within your means, and you could come to regret it later. Far better to take a few seconds, reduce your stake if necessary or even better not make the wager at all, than get cold feet and attempt to cancel/alter the bet later.
Most bookmakers offer a stake or deposit limit facility, which can help ensure you are gambling responsibly and may decrease the possibility of wishing to cancel a bet for staking reasons.