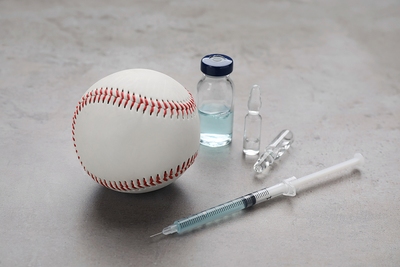 In Major League Baseball, the use of performance-enhancing drugs (PEDs), such as steroids, has been a widespread problem for a number of decades.
In recent years, numerous reports have suggested that the vast majority of former professional baseball players, including some of the most successful players of all time, utilised steroids to gain an advantage.
In this article, we will take a brief look at the history of PEDs within the MLB, before exploring any high-profile ex-players who have revealed that they used steroids in their career.
Then, we will take a look at how often players are banned for the use of PEDs, and what punishment they typically receive.
A Brief History of Steroids and Baseball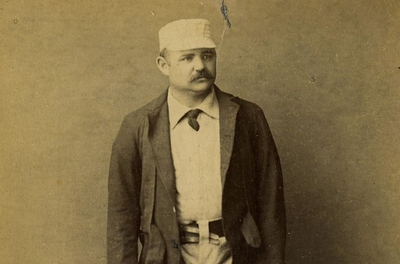 Whilst steroids in their current form may not have been available at this point, baseball players have been attempting to use drugs to gain an advantage since the late 19th century. Pud Galvin, for example, a pitcher whose career lasted from 1875 to 1892, reportedly used a testosterone supplement that came from the testicles of animals such as guinea pigs and dogs to try to gain an advantage.
However, it was not until after the Second World War that the use of steroids became commonplace, as soldiers were routinely given forms of amphetamines to improve their performance on the battlefield. This idea was then applied to professional sport upon their return. From this point, the use of steroids within all levels of baseball, including college, became very common, with former pitcher Tom House, who played in the 1970s, declaring that "six or seven" pitchers on each MLB team were "juiced" on steroids.
As the use of PEDs continued to become more normalised within the sport, it was revealed by some, such as Mike Schmidt, that amphetamines were "widely available in major-league clubhouses." The widespread use of drugs within the MLB throughout the 1980s and early 2000s led to this period being dubbed the "Steroid Era," even though anabolic steroids had been criminalised in 1988.
Furthermore, whilst steroids were officially banned by the MLB in 1991, players were not drug tested until 2003, and even this failed to prevent some of the sport's greatest players utilising PEDs. In the 2010s and 2020s, following the implementation of routine tests, the use of steroids has widely decreased, and there were just five positive cases for PEDs in 2021, out of over 8,000 tests. Whilst baseball's history is tainted with the use of illegal drugs to attempt to gain a competitive advantage, the MLB's commitment to cracking down on drugs in recent years seems to have brought the "Steroid Era" to an end.
Jose Canseco
In 2005, Jose Canseco, one of baseball's most iconic stars, a six-time all-star and a two-time World Series champion, released a book titled "Juiced: Wild Times, Rampant 'Roids, Smash Hits & How Baseball Got Big." In this book, Canseco revealed that he had used steroids throughout his career and even named a number of other players, such as Mark McGwire, one of the best home-run hitters of all time, as fellow users of PEDs.
Juiced was hugely controversial, and led to many in the world of baseball questioning the impressive feats achieved by those such as Canseco and McGwire, considering that McGwire had broken the record for most home runs in a season back in 1998.
Canseco's book also named Rafael Palmeiro as a steroid user, and the three of them, along with several other top players, were called in to testify in front of congress. All of McGwire, Canseco and Palmeiro are very strong candidates to be inducted into the MLB Hall of Fame, but the revelation surrounding their drug use has prevented them from being included.
Following the implementation of drug testing in 2005, Palmeiro tested positive for PEDs, and this effectively ended his career.
Barry Bonds
Next up, we have one of the greatest baseball players of all time, who holds numerous MLB records including most career home runs with a massive 762, Barry Bonds, who has also been revealed as a user of PEDs.
Bonds was reportedly given steroids by BALCO, a nutrition company that distributed a drug known as "the Clear" to MLB players for a number of years.
The former first baseman said that the clear substance had been given to him by his trainer, Greg Anderson, which he believed was to treat his arthritis.
However, in 2007, Bonds was indicted on obstruction of justice and perjury charges, as it was revealed that he had willingly used the PEDs and had therefore lied under oath.
This use of steroids has meant that Bonds, a 14-time all-star and seven-time NL MVP, has never been inducted into the sport's Hall of Fame, despite being eligible for 10 years between 2013 and 2022.
What is the Punishment for Using PEDs?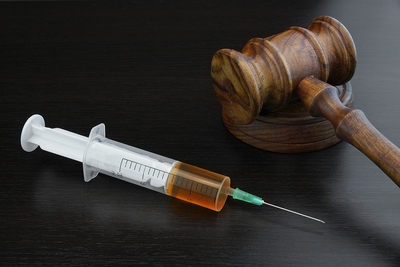 Well, this has varied over the years since steroids were first banned back in 2005. In 2005, 12 players were banned for the use of PEDs, including Palmeiro, and they only received suspensions that lasted for a mere 10 days. This was quickly judged to be a far too lenient punishment, and by 2006, suspensions were increased to 50 games, which remained the standard punishment until 2015.
However, there were some exceptions: Alex Rodriguez, another of baseball's most famous players, was suspended for a whopping 211 games back in 2013 for his frequent use of PEDs throughout his career. Another exception was Jennry Mejia, a pitcher who was actually banned permanently from the MLB in 2016, as he had violated the league's drug policy on three separate occasions.
Since 2015, the standard punishment for a first-time violation of the policy has been 80 games, and there have been less than 10 positive cases a year since 2013. It is therefore safe to say that, although baseball's reputation as a sport riddled by illegal drug use has been deserved in the past, it has been effectively cleaned up by regular testing and the use of appropriate punishments. However, that's not to say that it has been removed completely, or that players will not continue to try to push the boundaries in an attempt to gain an advantage.