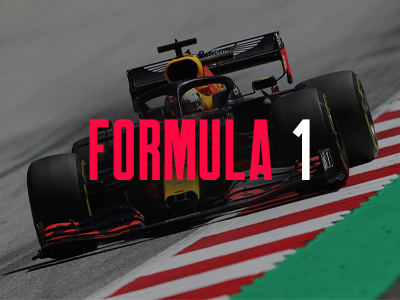 While some sports have long had strong ties to gambling, Formula 1 is rather new to the scene. In an effort to maintain its glamourous image, former owner Bernie Ecclestone believed the sport could not cosy itself up to betting firms. This made F1 something of an outlier as few other leading sports had been unable to resist the money that betting firms provided.
A change in leadership brought in a change in approach though and in 2018 Formula 1 signed a $100m deal to sell betting sponsorships. At the time, polling experts YouGov found that of the people to say they 'like' or 'really like' F1, these were much more likely to have a placed a recent bet than the general population (21% versus 14%).
With Formula 1 viewers seemingly quite keen on betting, it is little surprise that gambling sponsors have taken off since. Betting sites have also improved their offering on the sport in recent years, as they have reacted to growing consumer demand. Today, many bookmakers offer a very solid range of odds and markets when it comes to the world's fastest sport.
How to Bet on Formula 1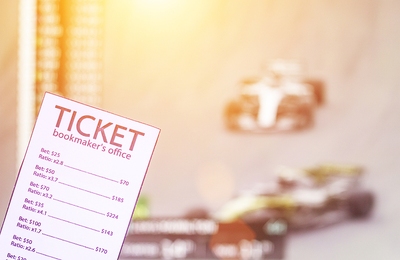 For more casual gamblers who are not looking to bet overly frequently, Formula 1 is quite a good sport to be interested in.
There are only 22 Grands Prix per year (24 in 2024) spaced out across approximately nine months. While the fairly infrequent nature of races may not suit more avid gamblers seeking higher volumes, each F1 race does come with a great deal of significance and anticipation.
With much analysis and many opinions being shared between races, this can help shape how you want to bet for an upcoming event.
Although some people prefer to rely on hunches, we would always recommend doing some research before parting with your cash.
This is especially true given that individual drivers perform much better or worse at certain courses and under certain weather conditions. Due to the diversity in weather conditions and courses, F1 poses a far more varied challenge than many other sports, even if it is often charged with being too predictable.
Main Bets on Formula 1
Bookmakers will typically release some odds for an upcoming race very soon after the last one has finished.
The odds may, however, be limited to the winner of the next Grand Prix and nothing else. More markets will appear but you will have to wait until closer to the action starts to see these.
When the race is close, just a few days away, you can expect to find most, if not possibly all, of the markets provided below, although the precise offering varies between different betting sites:
Race Winner – Simply predict which driver will win the race.
Pole Position – Who will start the race in first place.
Fastest Lap – Which driver will record the fastest lap during the race.
Hat-Trick Betting – The hat-trick in question is to start on pole, record the fastest lap and also go on to win the race. This occurs less frequently than some punters may imagine.
Podium Finish – A bet on a driver to feature anywhere on the podium (top three finish).
Team of Winning Driver – Rather than betting on a named driver, with this option you just need to pick the winning team of the race.
Winning Nationality – You bet on a country e.g. Netherlands and hope that one of their representatives wins the race.
Winning Margin – By what distance (in seconds) will the winning driver be clear of second as they complete the race.
Winning Without X – This market removes the favourite from the betting, allowing you to pick 'the best from the rest'. In many previous years, it has been 'winning without Lewis Hamilton'.
Top 6/Top 10 Finish – A bet on if a driver will manage to feature anywhere in the top six places, or alternatively, anywhere in the top 10 places. The latter will often be listed as "Points Finish".
First Driver/Car to Retire – A bet on either the driver or the car that will be the first to retire from the race.
To Be Classified – To be classified, a driver must complete over 90% of a race. This is a bet on them reaching this threshold. You can also back a driver not to be classified if you think they will retire.
Number of Classified Drivers – How many drivers will end up being classified for a particular race.
First Driver to Pit – Simply, which driver will be the first to enter the pit lane. This is usually a very open market with lots of big odds.
Safety Car – Finally, you may be able to bet on whether the virtual or real safety car appears during a race.
Other Types of Bet
So far we have focussed on bets relating to an individual Grand Prix but there are many further options.
As well as betting on the action that takes prior to the race starting, more long-term bets are also available for the more patient bettors among you.
Qualification and Practice Betting
Although not as popular as the main event, many bookmakers will gladly take bets on the outcome of qualification and practice sessions.
We listed the pole position market above as this is very common and also popular. Overall, the range of bets is not huge but you can usually find odds on the driver to record the fastest time during practice or qualification.
You can also combine qualifier times with the main race when betting on 'Fastest Qualifier & Race Win'. Here your selected driver will need to be the fastest in qualifying and go on to win the main event – in effect a double, rather than the hat-trick detailed above.
You can also bet on drivers to be the fastest within the various stages of practice and qualification, rather than the key final qualifying.
Outrights

Outright bets do not relate to a specific race but rather they revolve around the entire season. By far the biggest, most popular F1 outright market is picking who will win the year's Drivers' Championship, followed by who will win the Constructors' Championship. Although these are the leading two, other outright markets do exist.
For example, you can bet on a driver to achieve a certain number of wins, whether this be 2+ wins or 7+ wins, throughout the course of the season. Some bookmakers also do constructor match-ups, allowing you to bet on who will gain the most championship points between two selected teams. The same market is also offered for drivers as a head-to-head, essentially a wager on which of two drivers will accrue the most points over the whole season.
Particularly when there is an overwhelming favourite in the betting, bookmakers may decide to offer a market excluding this much-fancied option. Punters will therefore be able to bet on 'Championship winner without Verstappen' (for example) or 'Championship winner without Red Bull'. This can create a more open market, especially as the season progresses and it becomes incredibly obvious who the actual winner will be.
In-play Betting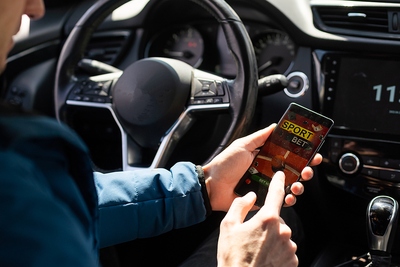 In-play betting is something that many betting sites offer for F1 but it will not be to everyone's taste.
The lack of any sort of natural pause in a race (unless the safety car appears) means that you don't get any real time to mull over your decisions on what to bet on.
Take too long and the odds could end up changing dramatically or the market may have even settled.
You also have the issue of having to divert your attention away from the race while it is ongoing, meaning you risk not catching a major incident on first viewing.
For those that enjoy the thrill of making these snap-decisions though, betting sites do provide some interesting live markets.
They will also leave a lot of the regular markets up but simply change the odds based on how the race is going.
Your job is to find where the good value lies, based on your assessment of the contest.
Important Rules for Formula 1 Betting
When betting on Formula 1 there are not too many rules to be aware of but we have highlighted the most important few below.
Just remember that betting sites have their individual policies and there can be some variation between them.
Contact a site's customer service team if you have any queries or are unsure why a bet has settled as it has.
Bet Settlement – Bets will be settled at the end of the race with the podium presentation used as the official 'weigh in'. Later disqualification or changes to results will not impact bets.
Race Involvement – A driver must complete the warm-up lap to be deemed as a starter, unless they are beginning from the pit lane. They must also be lined up on the grid when the lights go out. Bets on a non-starter will be voided across markets.
First Team/Driver to Retire – Dead heat rules apply if more than one driver/team retires on the same lap.
Championship Ties – If two drivers (or teams) end up tied on points for the championship, official rules use the tiebreaker of most number of wins, followed by most number of second-place finishes.
Abandoned Races – For betting purposes, bets will be settled providing at least two laps of a race have been completed.
Postponed Races – All bets will usually stand providing a postponed race is rescheduled within a day or two. Longer than this and it is likely that all bets will be voided.
Finishing Position – Although officially a driver must be qualified to receive a finishing position/points, for the purposes of betting all drivers may be ranked. In a race with 22 drivers and 10 retirements, the driver that was the 8th to retire would be awarded 15th place.
Formula 1 Betting Guides
As a sport, Formula 1 can be seen as predictable, and you would think that would make it a bit of a dud for betting, but it is also one of the most watched sports in the world and as the articles below will show you, there is still value and potential to be found when betting on Formula 1.
It's true that big upsets are less common, and that the favourites tend to win and at short odds too, but there is plenty of entertainment value to be had from outrights, and prop bets a great for fun and variety and a skilled bettor can use them to his or her advantage.