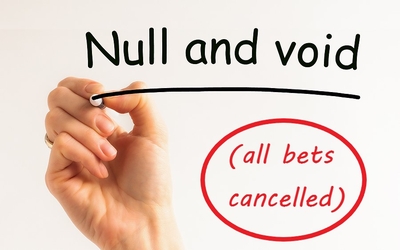 What usually happens in the world of betting is that a punter will place a bet with a bookmaker in the hope of spicing up an event and perhaps walking away with more money than they started with.
Should the bet succeed, the punter will scoop their reward. In the event of a failed bet, however, it is the bookmaker that wins and keeps the wagered amount for themselves. So, either the punter or bookmaker is better off following the conclusion of the bet.
The exception to this is when there is a void bet.
As the name suggests, a void bet is one that a bookmaker has declared as null and void.
When this occurs, neither the bettor nor bookmaker wins or loses any money. While getting what is effectively a refund from your bet hardly sounds like a major problem, it can be a source of frustration if unexpected. The last thing you want is to think you have scored a nice winner, only to see that the bet is showing as void.
To avoid any unexpected disappointments, we are going to cover all things related to void bets, including why they occur in the first place. Equipped with this knowledge, you will be in a much more informed position when placing your wagers.
What Is a Void Bet?
Although we already touched on what a void bet is above, it is worth adding a little more detail.
Firstly, although void bets only represent a small portion of all wagers, they are not something we would call uncommon. There are a variety of reasons why a bookmaker may end up voiding a bet so you are bound to have one eventually, should you gamble regularly. This applies no matter if you placed your bet at a physical bookmaker or online, the same rules apply.
The thing to stress about void bets is that they are not a failed or losing wager.
Effectively, the bet is cancelled, which means the bettor will have their full stake returned to them. It's almost as though it was never placed at all, although it will still show in your bet history. Voiding bets is not something punters can do themselves, so do not view it like a 'cash out' feature. Instead, only bookmakers can void bets where appropriate.
If you check the terms and conditions of the bookmaker you use, you should find there are many references to 'void' bets.
Why do Bookmakers Void Bets?
Generally, bookmakers have a consistent approach to voiding bets. If one of the following situations arises then you should fully expect them to scrap your wager.
Player/Team Withdrawal & Non-Runners
Nothing too complicated about this one. If you make a bet on a team or player that does not participate in the scheduled fixture, for whatever reason, the bookmaker will void your bet much of the time. You will typically see this happen when a player is injured and is forced to withdraw pre-match, or if they fail to make weight for example. The key thing to note is that the withdrawal must occur before the match has begun. If a player you have backed gets injured mid-way through and ends up retiring, then you will have lost your bet.
Void bets also occur to players who are present during the event, but play no part in the contest whatsoever. If you were to place an anytime goalscorer bet on Harry Kane, but he spends the entire match on the bench, you will end up getting your money back. Should he come on, even for just a five-minute cameo though, you now have yourself a valid bet – one which will lose unless Kane scores.
Finally, we have non-runners, a fairly common sight in horse racing and to a lesser extent greyhound racing. If a horse is withdrawn from a race and declared a non-runner, all bets placed on them will be voided. Note that this does not apply to any ante post bets. Should an ante post selection not feature in an event, this is simply a losing bet. This is the risk you take by betting early and accessing greater odds. One offer to look out for, however, with ante post wagers, is non-runner no bet. In this scenario even ante post punts on non-runners will be voided and your stake returned.
Cancelled/Postponed Events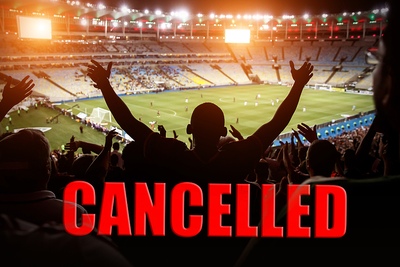 Although all efforts are made to ensure sporting events go ahead as planned, sometimes this is just not possible. Mother nature is most usually to blame for cancelled events but there can be a whole host of other unforeseen circumstances. When this happens, bets placed will most often be made void. This is always the case when an event has been cancelled and there is no timeline for when/if it will take place again. With postponed events, voiding is very common but there is a chance your bet can still stand.
Basically, if an event has been postponed for just a few hours, you can expect the wager to continue as normal. A bookmaker is not going to cancel all bets on a football match just because bad traffic delayed the start by 30 minutes. If it is postponed by more than a day or two though, at this stage you will find that bookies do generally tend to void bets. Be mindful though that bookmaker terms and conditions do vary and their policies can differ across sports too.
Abandoned Matches
If a sporting contest has no official winner or result because it was abandoned or suspended before reaching its natural conclusion, then bets will almost always be voided. You are also likely to find that a bookmaker will void a bet if the length of the match has been cut short. This is something most commonly seen in cricket when the weather/light conditions force a reduced-overs contest. Because the game has not been played in full, although there will still be a winner, some bookmakers may scrap such bets.
Technical and/or "Palpable" Errors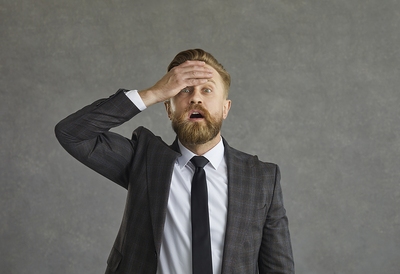 Occasionally you may find that a bookmaker has simply made a mistake with the odds they provide. Given how many markets they provide prices for, being error-free at all times is a difficult ask.
Should you spot a market that is clearly mispriced and place money on it, a bookmaker will most likely void your bet. They could decide to honour the wager but they are within their rights, as outlined in the terms and conditions, to rectify their mistake.
This falls under their "palpable error" clause, is entirely legal and is applied universally across betting sites. If they have got their selections the wrong way round, left a market open after it has settled, added an extra zero to the odds or made any other palpable (obvious) error, you will probably find that your selection is made void.
You will not get in any trouble for trying to take advantage of this unintentionally exceptional price, but do not expect the wager to stand. That said, you may find the bookie opts to limit, or even close your account in this eventuality.
Betting Markets That Can Result in a 'Push'
With some betting markets, it is possible for neither you nor the bookmaker to be the 'winner'. This is what is known as a 'push' bet and effectively it is a void bet, just with a different name. It only happens with a small number of markets, but it is good to be aware of what they are and we will cover them below.
Although the below list is not completely exhaustive, it does outline the most common betting markets that can lead to a push/void bet.
Spread & Over/Under Total Points
This is typically something you will find in American sports leagues such as the NBA and NFL. Let us take this example below of a game between the Arizona Cardinals and Washington Commanders
Here you can back the Cardinals with a +6 handicap in the spread betting market. If they were to lose the game 24-30 (30-30 with the handicap applied) this would be a draw. As spread (tie) was not one of the betting options, this is therefore not a winning nor losing bet and you would get your money back.
Similarly, on the total points market (over/under 40) if there were exactly 40 points in the match, this would again be a void bet. Often the possibility of a push outcome is avoided because bookmakers will instead offer a 0.5 total, for example, 40.5, a figure that cannot be the exact final result. Note that if the market is offered with tie as an option, there is no possibility of a push.
Asian Handicap

With a standard handicap bet, there is usually no possibility of a void outcome from your bet. This is because you will have the option of betting on a handicap draw (a bet that the scoreline will be level once the handicap amount is applied). Asian handicaps can work differently though as these only offer two outcomes and some options (handicaps) are whole numbers.
Let's say you bet on Liverpool to beat Everton with a -1 handicap in the Asian handicap market. If the Reds ended up winning the match 2-1, this is a void bet, or a push) as the score is level when taking into account the handicap.
Draw No Bet

A common market option with football (soccer) matches, it is a popular selection for punters who want to back a team with an element of insurance.
With a draw no bet wager, you pick either the home or away side to win the match, at lower odds than available in the win/draw/win market.
In exchange for the lower odds, you benefit from the fact that in the event that the game ends as a draw, the bet is voided rather than settled as a loser.
Match Result (No Draw Offered)
Finally, we have the match result market for a sport in which draws can occur but they are so uncommon that bookmakers often do not put odds for them. Boxing is one example as not every bookmaker will give odds on a draw (most will mind you).
In this example, because betting on a draw was not an option, if the fight does end up as a tie, all bets on 'to win fight' will be refunded. A similar situation arises in Tests in cricket, where three options will be presented: Team A, Team B and the draw. The tie, however, is never offered in the main match odds as they occur so very rarely. Should a game end as a tie, and this has only happened twice in around 2,500 games, stakes on this market will be voided.
Free Bets That Go Void
One of the reasons why it is useful to know about void bets is so that you do not go (potentially) wasting a free bet voucher.
Free bets are a very common type of promotion bookmakers hand out to their customers and you will see it a lot with welcome offers.
Because it is a 'gift', bookmakers are not obligated to return a free bet in the case of a void selection, like they are with a regular cash bet.
Some may do so, but it may require you to speak to customer services to have it reinstated.
This does not usually apply if you select a market such as draw no bet and the match ends up tied. In this case, bookmakers will not refund your free bet stake so you should avoid possible 'push' markets.
In addition, if you want to bet on a horserace, do so just before the off to minimise the chance of a non-runner.
You should apply the same theory to goalscorer bets in football and other similar markets (such as tryscorer wagers in rugby), only using your free bet once the team news is confirmed.