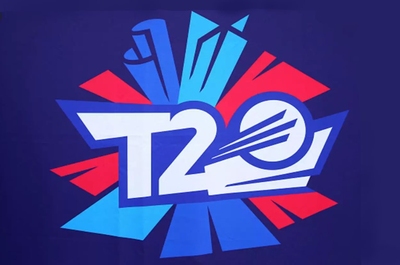 Despite how it sounds, T20 is not the improbable 19th sequel to The Terminator, which sees a nonagenarian Arnie not so much time-travelling to the future but actually being there. No, it is instead one of the most popular cricket formats in the world.
It is fast, frenetic and exciting, with boundaries, wickets and athletic fielding the order of the day.
Whilst other cricket formats take up a full day, in the case of One Day Internationals, or even five full days when it comes to Test matches, T20s are done and dusted in around three and a half hours.
The short duration and fast pace have combined to make T20 games a huge hit with fans but if you don't know your IPL from your PSL and think the Big Bash is what the annoying drummer next door does, read on for our T20 guide.
What Does T20 Stand For?
T20 is a shortened form of Twenty20, the name given to the new form of the game that was first played around the start of the 21st century. Twenty20 itself derives from the fact that each side has 20 overs – so 20, 20. In a world where the 280 characters of Twitter feels like an essay to some, the 50-over format of the game had begun to feel too slow, too drawn out and lacking in excitement.
With that in mind, and keen to create a new version of cricket that would be more appealing to younger fans and those not normally interested in the sport, the authorities came up with the idea of a 20-over contest. The England and Wales Cricket Board (ECB) put the new 20-over format to the 18 major counties in 2001 and by a vote, they narrowly approved the concept.
In 2003 the Twenty20 Cup replaced the one day Benson & Hedges Cup, a competition that had been a 55-over affair until it was reduced to 50 overs. It was a success and the first game to be held at Lord's saw a crowd of almost 30,000, the biggest for a county game, finals aside, since the 1950s.
The format spread in other parts of the world quickly, with Pakistan hosting a T20 competition in 2004, Australia hosting games in 2005 and the West Indies beginning a tournament in 2006. The first international T20 took place in 2004, with New Zealand's women's team beating England on the 5th August at Hove. The first-ever men's game was a much bigger affair, held in February the following year at Auckland's Eden Park as the hosts lost out to Australia.
Format Goes From Strength To Strength
From these beginnings, T20 has grown into the most popular format of the game, with fans flocking to matches and televised games attracting huge audiences. The Indian Premier League is the format's biggest competition. First held in 2008 it now sees global stars of the sport descend on India for around two months, with eight regional/city teams from India taking part. The best T20 players in the world can earn more than $2m for taking part, an incredible sum in cricket terms, especially for such a short period.
As well as the IPL there are major Twenty20 contests virtually all over the world spread throughout the calendar, meaning specialists in this format can now earn an incredible living travelling the globe. The Big Bash in Australia, Pakistan Super League and Caribbean Premier League are just some of the biggest.
In addition to these domestic competitions, T20s are now a crucial part of the international calendar, allowing the various boards to generate substantial income. In 2007 the first-ever T20 World Cup was held, India beating Pakistan in the final in South Africa. England held the next showpiece in 2009 as Pakistan beat Sri Lanka to win the tournament, whilst England claimed a rare major tournament by winning the 2010 event. England lost to West Indies in the most recent T20 World Cup in India in 2016, with Chris Gayle and co becoming the first nation to win for a second time following success in 2012.
T20 Format, Rules And Tactics

T20 is almost always played with the same rules bar the odd very minor tweak, although certain changes have been made over the years to try to make the game fairer and more exciting. The key things (rules and points of note) to be aware of, whether you are watching England v Australia or Mumbai Indians v Punjab Kings are:
Games last around three and a half to four hours.
Each side has a maximum of 20 overs.
Bowlers may bowl no more than four overs each.
The first six overs are a powerplay, with no more than two fielders outside the circle. After that a maximum of five are allowed outside with no more than five on the leg side.
T20 is played with a white ball that offers little assistance to bowlers.
Boundaries are usually smaller to encourage six hitting.
No balls afford the batting team a run, another ball and a free hit, where they cannot be dismissed (other than being run out, hitting the ball twice or by obstruction).
In most instances, if the scores are tied the match is decided by a Super Over. One bowler delivers six balls and there are three nominated batsman (meaning the "innings" ends if the fielding side take two wickets).
There is generally a 20 minute interval between innings.
Tactics
T20 was designed to be fast and exciting with runs the order of the day and hitting boundaries key to success. At the time of writing the highest ever score in an international T20 is 278 (Afghanistan against Ireland), with Australia's 263 against Sri Lanka the highest in matches between major nations. The highest individual score in any T20 match stands at 175 not out, Chris Gayle blasting that total for Royal Challengers Bangalore in the IPL. Gayle's 22 centuries also put him well out in front on that metric, as do his 13,720 total runs (correct as of 31st March 2021).
Scores of 10 per over are not uncommon but in general (of course, this varies hugely according to the two teams and the pitch) a score of around 160 is usually competitive. In club cricket that may be a little lower, whilst in internationals, it may be a shade higher but around eight runs per over is typically a reasonable par score.
T20 has spawned a lot of innovation in both batting and bowling techniques, with shots like the ramp and scoop becoming more and more normal and reverse and switch hits for four and even six also becoming commonplace. These extravagant shots have seeped into ODIs and are now even played in Tests, making life for a bowler seem almost impossible at times.
Bowlers have responded to this challenge with variety. Their slower balls, cutters and other variations are keys to their success. Bowling into the pitch, slow-ball bouncers, wide yorkers and even low full tosses are all part of their armoury to try to fool the batter and prevent them from finding the boundary. Even on pitches that do not offer much turn, spinners can be key, often opening the bowling, whilst out and out pace is often the most effective tool given the lack of movement.
Trends and fads come and go quickly in T20 cricket as players adapt to new challenges and find ways to overcome whatever their opponent does. The toss is generally less important in T20 than in other forms but generally chasing is preferred, although day-night matches and night time matches can change this, with dew and the lights becoming factors.