Footballers are often in the news for betting and many have received bans or fines for placing bets too. To an outsider looking in this might seem unfair.
So what exactly are the rules and laws around professional footballers when it comes to gambling? Can footballers bet on football? Can they bet on anything at all? And to which footballers do any gambling regulations apply – is it Premier League players only where huge money is at stake, the top four tiers, or what?
If you have questions, we have answers.
Professional Footballers Cannot Bet On Football
Whilst we have used the word "laws" above, we should make it clear that this issue is not one covered by the laws of the United Kingdom. That said, footballers are covered by industry regulations when it comes to betting. So, whilst they cannot be fined or punished by the law courts, they are subject to action by their own regulatory bodies, chiefly the Football Association (FA).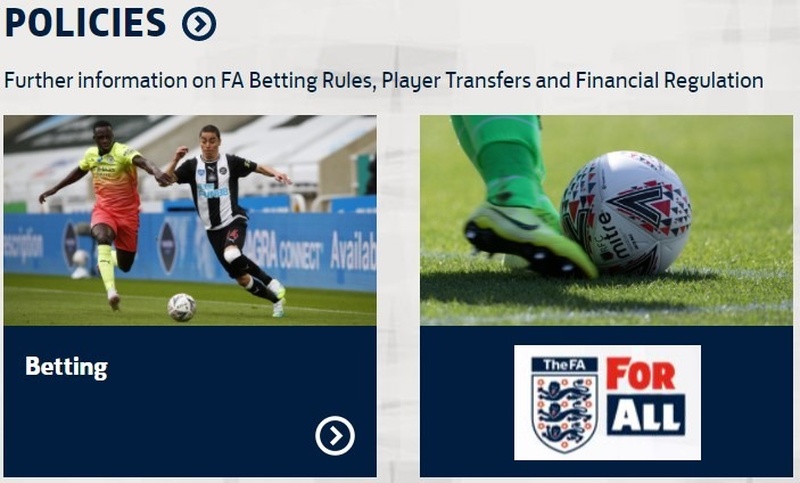 Betting has become a particularly hot topic in football in recent years and so it is no surprise that the FA has a dedicated section of its website that deals with the matter. Interestingly, they state that the "rules apply to everyone involved in football, from the players and managers to the match officials and club staff."
In terms of football betting, there is a worldwide ban for "those involved in the game at Premier League, English Football League, National League and The FA Women's Super League and The FA Women's Championship levels, as well as those at clubs in the Northern, Southern and Isthmian leagues". The rules are very clear and state that those included in the ban are "prohibited from betting, either directly or indirectly, on any football match or competition that takes place anywhere in the world. This also includes a worldwide ban on betting on any other football-related matter. For example, the transfer of players, employment of managers or team selections."
The FA also state that passing inside information to someone else who places a bet is prohibited. They define inside information as something a player, coach or another member of staff is "aware of due to your position in the game and which is not publicly available – for example, this may be injury or team selection news." Players and staff can even find themselves in breach of such rules if they pass information on and it is then used to inform a bet without their knowledge.
Exception
This total global ban is somewhat more relaxed for players from the fifth tier of football down, and for match officials, coaches and referees from tier four (League Two) and below. Inside information is still banned but such participants at these levels of football's hierarchy can make bets on games and competitions in which they are not involved and cannot affect.
Can Footballers Bet On Other Sports?
In short, yes, footballers can indeed bet on other sports, but it should be noted that – to misquote Theresa May – football means football. By that, we mean that the ban on football betting is total and covers all levels of the game, as well as women's and youth football. That said, it is not clear quite how football-related sports and games such as futsal, five-a-side tournaments and beach football fit into this. We would suggest that if in doubt, exercising caution would be the best option.
Just in case there are any footballers reading this.
However, should a footballer want to bet on a horse race, tennis match or any other sport they can do so without fear of any FA sanctions. They can bet on it being a white Christmas, LadBaby claiming 24 Christmas number ones in a row, who will win Britain's Got Talent, and any other betting category they like the look of. Just not football.
For the sake of clarity, some would like to see footballers banned from betting on any sport but this is unlikely to happen. There is no real need to stop them as their direct influence beyond their own sport is non-existent and any information they may have garnered is a personal issue beyond the remit of football's authorities. There is also the issue of where the line should be drawn: would footballers be banned from betting on the Oscars? Would they be prohibited from playing online poker or entering a casino, or even playing the National Lottery?
Football Betting Controversies
As we said earlier on, there have been several footballers caught in connection to betting on football, not to mention many stories of footballers being addicted to gambling, even if it was not in contravention of FA regulations. One relatively recent story is of particular interest as it highlights something of an issue with regards to the use of insider information.
Trippier Text Lands Him in Trouble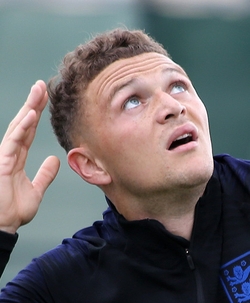 In 2020 Kieran Trippier was found guilty of breaking betting regulations. He was fined £70,000, made to pay costs and banned from football for 10 weeks after he was found to have passed information to friends before his transfer to Atletico Madrid.
The FA accepted that the former Spurs man did not benefit personally and that telling friends about a move, especially one to another country, was entirely normal. They also accepted they were unable to prove that the information had been passed for his friends to make bets. However, six friends in three WhatsApp groups made sizeable bets on his move to Spain, with one asking "Shall I lump on you going there?" and the England full-back responding first with emojis and "Can do mate" and then "Yeah mate" as a response to the question "100% Tripps?".
Trippier clearly knew of his friends' intentions to bet and indeed some of them had previously lost money on a transfer to Juventus that never materialised. One of the group wagered well over £1,000 and there seems little doubt that Trippier was guilty of passing on inside information. However, a far less clear-cut case occurred in 2019 concerning Daniel Sturridge.
Sturridge Notifying Family of Potential Move
Sturridge received a two week ban and a £75,000 fine due to claims his brother received inside information about a move to Sevilla (that never happened) in 2018. On his own YouTube channel, the former Liverpool and England striker said;
"I am going to continue to campaign for professional footballers to be able to speak to their families and close friends freely without the real risk of being charged. I feel the betting companies and the practice and process of people placing bets on players' moving clubs has to be stopped and although the appeal panel had recognised I hadn't bet and no one else had bet, I was still charged."
His two points are obvious: first, it is unreasonable to expect a player not to talk to friends and families about their lives and potential transfer moves. Given that, how can a player then be charged for actions taken by a third party if they did not know of them? His second point is that the simplest and fairest way around this issue is to ban transfer (and related markets) betting entirely.
Betway took that step in 2020 and hoped that other rivals would follow suit. However, transfer betting remains an option at many of the best football betting sites.
Joey Barton Betting Spree
If insider trading is a grey area when it comes to football betting then the actions of Joey Barton certainly were not. In 2017 former Man City midfielder Joey Barton, at the end of his playing career with Burnley at the time, was banned from football for 18 months. He was found to have made more than 1,200 bets on football over an extended period, including on several matches involving his own team.
He even placed some bets against his own team. Whilst there was no suggestion he fixed the games (they were matches he was not involved in) betting on your own side to lose is never going to go down well with the FA. Indeed, Barton said "my placing of the bet on my own team to lose was an expression of my anger and frustration at not being picked or being unable to play. I have never placed a bet against my own team when in a position to influence the game, and I am pleased that in all of the interviews with the FA, and at the hearing, my integrity on that point has never been in question."
Barton actually said that he made around 15,000 bets between 2004 and 2016 over a range of sports. He admitted he was addicted, even though the sums involved were relatively small for a professional footballer, for example a £3 bet on him to score first against Fulham – not a huge vote of confidence! The Liverpudlian claimed that up to 50% of footballers regularly placed bets (though not necessarily on football) and the issue was a major problem within the game.
Summing Up
Barton's case is certainly far from the only high profile one, with Andros Townsend, another former England player, having been charged by the FA. The former Newcastle wide man admitted to losing £46,000 in one session, whilst Scott Kashket of Wycombe Wanderers received a two-month ban as recently as 2020.
Martin Demichelis, Cameron Jerome, Dan Gosling and Matt Le Tissier are just some of the other pros to have been embroiled, one way or another, in a betting-related storm and it is clear that despite the best efforts of the FA and PFA, this issue is unlikely to disappear.