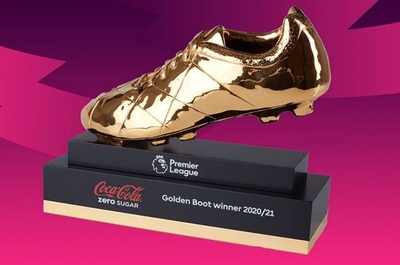 Before any major league or tournament kicks off, many punters cannot resist having a go at a top goalscorer prediction.
Given the number of possible contenders, it tends to be a fairly challenging market but on the plus side of course, that means that it is one that rewards you well for getting it right.
To make things a little easier, other bettors like to wait a while before placing their bets as it gives them more information to base their selections on.
The downside to a mid-tournament/season approach though is that the market may have shifted considerably, with many strong-starters likely to have shrunk in price.
We are not here to advise you on when to place your top goalscorer bets or who to back, but we will tell you exactly how they work, what goals count and other things to be mindful of.
Equipped with this knowledge, you may find yourself in a better position to make a winning top goalscorer bet.
Top Goalscorer & Golden Boot – Is There A Difference?
Somewhat confusingly, some of the time these terms mean the same thing whilst at others they can have subtly different meanings, at least from a betting perspective. From the point of view of many non-betting supporters, the two terms are interchangeable much of the time, both used to indicate the player that scores the most goals during a particular tournament or league season.
Golden Boot has simply become synonymous with top goalscorer over the years so if one bookmaker is advertising top scorer betting and the other Golden Boot, they may mean the same thing. True to its name, many players who top the scoring charts of major competitions/leagues end up receiving a golden trophy in the shape of a football boot to mark their achievement.
The European Golden Shoe, is a little different as this is the award given to the leading league scorer across all of Europe's top divisions. This is not something bookies tend to offer odds on though so you needn't worry about accidentally placing a bet for the wrong market.
Confusion can arise, however, if there is a tie for the top scorer. This is far from uncommon, and in 2018-19 there was a three-way tie in the Premier League top scorer race. Incredibly at the 2012 Euros, six players ended tied as top scorer, with Cristiano Ronaldo, Mario Balotelli and Fernando Torres among them. If you are betting on a market labelled as top scorer, the chances are that you will see among the market rules the term "Dead heat rules apply". In contrast, some competitions have their own rules to separate players who finish as joint- or co- top scorers so that they can crown one player as winner of the Golden Boot.
Going back to the 2012 Euros, for example, if you backed Balotelli for top scorer and dead heat rules applied, you would receive a payout based on 1/6 of your stake being a winner. In contrast, had you backed him in a market described as for the Golden Boot, you would have lost your bet. Such a market would not use dead heat rules and may have included wording to the effect of "Settled in accordance with the official result".
Back in 2012 Torres won the Golden Boot because UEFA used assists and then minutes played to separate the six who all notched a lowly three to finish as co-top scorers. He and Mario Gomez had three goals and one assist each (the others did not assist a goal) but as the Spaniard had played fewer minutes, he won UEFA's award.
Anyone who backed Torres for the Golden Boot would have received their full winnings. In contrast, anyone who backed him for top scorer would more than likely have been paid according to dead heat rules unless the market specifically stated otherwise. Knowing about this difference is crucial. Whilst it may only impact bets in the Euros and similar major tournaments that use a method of separating ties (the EPL does not), being forewarned will certainly mean you avoid any heartache when what you thought was a winning bet actually loses, or at best only pays out at a fraction of the stake.
Golden Ball?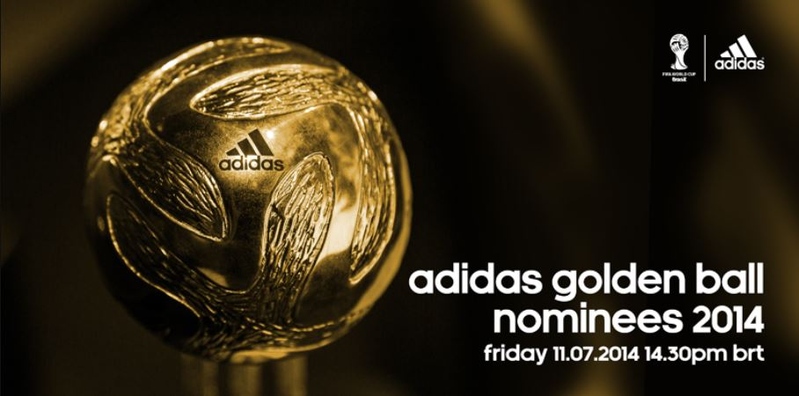 One similar sounding award that is handed out following the World Cup and possibly other tournaments too, is the Golden Ball. Not to be confused with the Ballon d'Or, the former is awarded to the player deemed to have been the best at the tournament. A technical committee and the media help decide on the winner and whilst it may be the top scorer, this does not have to be the case. First awarded in 1982 to top scorer Paulo Rossi, it was also won by German goalkeeper Oliver Khan in 2002.
Betting is available on this market but barring the unlikely and currently unprecedented occurrence of it being awarded jointly to more than one player, there will be no issue with dead heats here. There are Silver and Bronze Ball awards for the players ranked second and third best at the tournament too, though betting is not usually offered on these.
Do All Goals Count?
No matter if you are betting on a league, cup or tournament top goalscorer, own goals will not count towards your selection's total. This is the only real query for most league top scorer bets except those that have a play-off round at the end of the season, such as the English Championship. With these, the top goalscorer market is settled at the end of the regular season, so any play-off goals will not be included.
As for tournaments, such as the World Cup and the Euros, in the knockout stages, matches can go to a 30-minute period of extra time or a penalty shootout if there is still no winner. Goals scored in extra time will be added to the Golden Boot charts but converted penalties during a shootout are not. Penalties otherwise are not excluded though so any spot kick scored within the match, whether during the regular 90 minutes or during extra time, will count. In addition, any goals scored during third-place play-off games will also count.
When it comes to domestic cups, goals scored in replays will count but once again, any in penalty shootouts will not. With any competitions that have preliminary or qualifying rounds, be it the FA Cup or the Champions League, it is worth clarifying whether goals scored at this stage will be included. It is unlikely a player involved in these early rounds would go on to challenge for top scorer but it is far from impossible, especially with huge mismatches sometimes taking place.
W. Dowden, known as "Doc", reportedly scored 19 goals for Wimbledon in the 1929/30 FA Cup, with a record six in one tie, a 15-2 victory! More recently Ted MacDougall scored nine in an FA Cup first round tie for Bournemouth against Margate. The striker notched nine of the Cherries' goals in an 11–0 victory in November 1971. Might you find some unlikely value by trying a "request a bet" on an unknown minnow?
What Happens In The Event Of A Tie?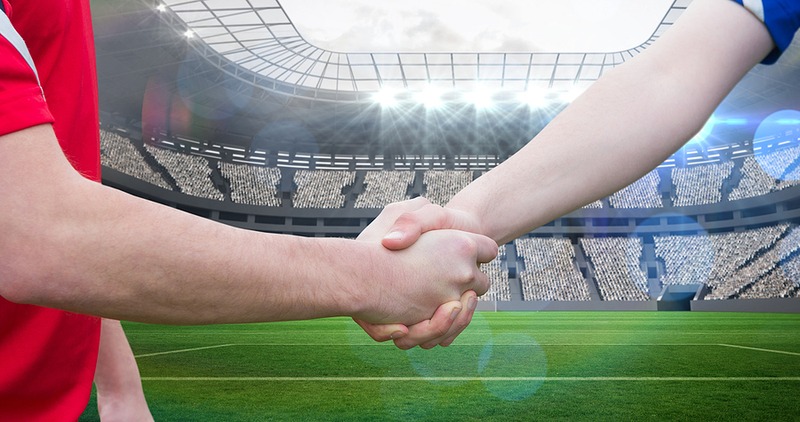 We have already touched on this but as it is a very important and sometimes confusing point it is worth exploring in more depth. Sometimes bookmakers do not follow exactly what the tournament or league decides and as we have seen, may create markets that do not necessarily mirror official results.
Typically, though not always, organisers of footballing competitions like to have an outright winner, rather than have two or more player share the Golden Boot. It is for this reason why they have tie-breakers to separate any players who have netted the same number of goals. The Champions League uses the same methodology as the European Championships, unsurprising given they are both under UEFA's control. This means that the Golden Boot tie breaker is number of assists followed by least amount of time played. In the World Cup, by contrast, the player with the most non-penalty goals scored is deemed the winner, with assists then a secondary factor.
Other competitions, as we have mentioned, such as the Premier League, only look at goals and thus players will share the award if necessary. That is what Sadio Mane, Mohamed Salah and Pierre-Emerick Aubameyang did in the aforementioned 2018-19 campaign as they all bagged 22 goals each. Fortunately, you do not need to worry about if a tie-breaker exists and what they are though as most bookmakers only care about goals too, unless the market is specifically stated as one for the Golden Boot or similar award, rather than simply the top scorer.
To see how this works in practice, let us take a look at a more recent edition of the Euros. Below we can see the European Championships 2020 (played in 2021 of course) top scorer charts.
| Ranking | Player | Country | Goals | Assists | Minutes Played |
| --- | --- | --- | --- | --- | --- |
| 1 | Cristiano Ronaldo | Portugal | 5 | 1 | 360 |
| 2 | Patrik Schick | Czech Republic | 5 | 0 | 404 |
| 3 | Karim Benzema | France | 4 | 0 | 349 |
| 4 | Emil Forsberg | Sweden | 4 | 0 | 371 |
| 5 | Romelu Lukaku | Belgium | 4 | 0 | 444 |
| 6 | Harry Kane | England | 4 | 0 | 649 |
The assumption might be that if you (very boldly) placed a win-only bet on Bayer Leverkusen's Patrik Schick at 100/1 pre-tournament, that you would not get anything back as Cristiano Ronaldo was the official Golden Boot recipient. However, the key point to note is whether the bet was made in a Golden Boot market, or a top scorer one – many bookies offer both, which can confuse some punters who do not see any difference between the two.
The latter is simply based on goals and so uses industry-standard dead heat rules in the event of a tie. Therefore, if you did bet on the Czech forward (or indeed Ronaldo), you would have been paid out as a part winner. It would not have been a full pay out because dead heat rules would have been applied.
What Are Dead Heat Rules?
Dead heat rules apply in football betting when there are two or more joint winners. This typically only comes into play during top goalscorer bets because when it comes to league positioning bets, i.e., winner or top four finish, bookies will follow the official standings. They will not consider two teams to be inseparable just because they have the same number of points. However, because not all tournaments and leagues have them when it comes to top scorer betting, some bookies ignore official tie-breakers and just offer top goalscorer markets instead. Even the tournaments that do now have tie-breakers, in order to award the Golden Boot to a sole winner, have not always had them and so for these reasons some bookies stick to top scorer, whilst many offer both markets.
Using the example of Euro 2020 above, say you backed Schick at 50/1 to be the top scorer (though he was triple-digit odds with some bookies) with a £5 stake. Because of dead heat rules, half your stake would be considered a loser and half of it would be a winner. The reason it is half in this instance is because there was one other player (Ronaldo) who scored as many goals. Had Benzema managed the same number too, then one third of the stake would have won and two-thirds would have lost.
Initially, your potential earnings backing Schick would have been £255 (including the £5 stake back) but with the two-way dead heat rules applied, the actual pay out would have been cut in half to £127.50. The calculation used is £2.50 x 50/1 + £2.50 stake returned. Let us quickly take a look at another slightly more complex example, the 2010 FIFA World Cup.
| Ranking | Player | Country | Goals | Penalty Goals | Assists | Minutes Played |
| --- | --- | --- | --- | --- | --- | --- |
| 1 | Thomas Mueller | Germany | 5 | 0 | 3 | 473 |
| 2 | David Villa | Spain | 5 | 0 | 1 | 635 |
| 3 | Wesley Sneijder | Netherlands | 5 | 0 | 1 | 652 |
| 4 | Diego Forlan | Uruguay | 5 | 0 | 1 | 654 |
| 5 | Gonzalo Higuian | Argentina | 4 | 0 | – | 341 |
| 6 | Robert Vittek | Slovakia | 4 | 0 | – | 343 |
| 7 | Miroslav Klose | Germany | 4 | 0 | – | 357 |
In this tournament, had you backed either Mueller, Villa, Sneijder or Forlan for top goalscorer, you would have received a payout worth 25% of the "full" amount. David Villa was trading at 9/1 pre-tournament so a £10 bet on the Spaniard would have seen you receive £25, so a profit of £15. In the Golden Boot market, however, bets on any player aside from Mueller would have been losers, tough to take for backers of the others.
Dead Heats And Each Way Betting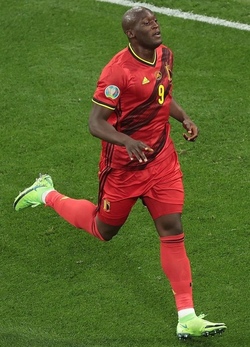 So far, our focus has been on win-only Golden Boot betting but many punters prefer to go each way when having a flutter, especially if they fancy a dark horse. With an each way top scorer bet, half your total stake goes on the player to win, and the remaining half goes on the player to finish in the top X places. The exact number of places will depend on the bookie – as standard most will cover four but there are variations, especially for bigger tournaments. Sticking with the usual though, each way terms would cover the first four scorers at 1/4 odds.
Going back to Euro 2020, say you backed Lukaku to be top goalscorer at 8/1 with a £10 each way bet (£20 total stake). He was not a winner (or joint winner) but he was effectively joint third alongside three other players, thus putting him inside the top four. Had he been just one of two players on four goals, dead heat rules would not have applied and you would have received the following payout: £10 stake at 2/1 (quarter odds) + £10 stake back = £30.
As it was though, big Rom was one of quartet of players to score four goals. Due to this you can view the situation as he was 50% inside the top four places and 50% outside. Subsequently, the each way winnings would have been cut in half to £10 and on top of this you would get half the place part of your stake back (£5). This reduction in each way winnings would applied had you bet on any of Lukaku, Kane, Benzema or Forsberg. It would not, however, have impacted the each way payout on Ronaldo or Schick as both were outright within the top-four.
When Can I Place Golden Boot Or Top Scorer Betting?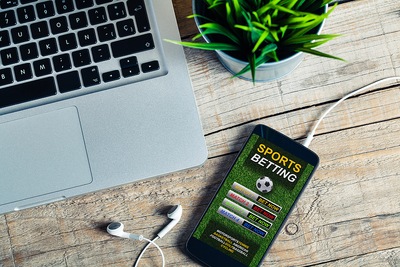 Most bookmakers will usually start offering odds in good time before any major tournament or league begins.
During this time odds will move around a little but do not expect to see many major changes until the action begins.
Exceptions to that might be if key player is struck down by a lengthy injury prior to the start of the campaign, or perhaps moves from a top-six contender to a title contender.
Or the worst-case scenario – your player leaves to another league entirely.
The market will stay open right until the final game, or round of games in the case of a league.
For Euro 2020, just before the final between England and Italy, you could still back the eliminated Cristiano Ronaldo at the slim price of 1/8.
The odds were so short by this point because the only realistic threat came from Harry Kane, who would have needed two goals in the final (or one goal and two assists) to leapfrog the Portuguese star.