If you have ever looked at a football league table, you may have noticed the columns titled GF, GA and GD, which are often directly to the right of the "losses" column of the table and prior to the points total.
Whilst these acronyms may seem confusing at first, there is actually a pretty simple explanation for what they represent.
What Does GF Mean in Football?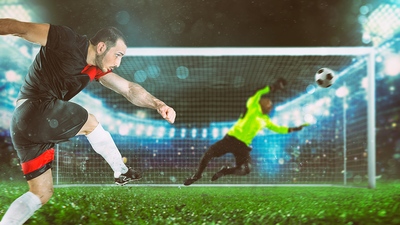 In a football league table, GF denotes a team's "goals for", and this is effectively a running total throughout the season of how many times that side have found the back of the net. You may also occasionally see "GS", meaning "goals scored" used in its place. The data in this column can be used to analyse which teams have the most effective attacking unit, and those at the top end of the table almost always have the best GF.
On the other hand, unsurprisingly those who are struggling to score goals, and therefore have a low GF tally, tend to finish near the bottom, although there are certainly some exceptions.
For example, in the 2021/22 Premier League season, Bruno Lage's Wolves only managed to find the net 38 times in the Premier League. That was the lowest GF tally outside of the bottom three, yet they managed to place 10th due to their impressive defensive record, with the Wanderers showing that goals aren't everything. Or certainly at least, goals at one end of the pitch are not everything.
What Does GA Mean?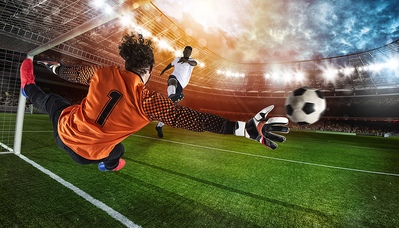 GA is effectively the opposite of GF, meaning "goals against", which is the running tally of how many goals a team has let in over the course of the season.
This data can therefore be used to highlight which teams have a leaky defence. Generally speaking, those at the top of the table have a very low GA, whilst those at the bottom typically let in shedloads of goals.
However, Manchester United are keen to buck this trend, managing to achieve the astonishing feat of finishing sixth and conceding more than 18th-placed Burnley, with the Red Devils letting in a total of 57 goals in the 21/22 season, whilst the Clarets only let in 53. But that is, of course, Man United, Harry Maguire and all!
What is GD in Football?
Simply put, GD, meaning "goal difference", is the difference between a team's GF and GA. If a team scores 50 goals and concedes 48 over the course of the season, they will finish with a goal difference of +2, which is a positive goal difference. If a team lets in more goals than they are able to score, they will have a negative goal difference, which is something typically associated with teams that finish in the bottom half of the table.
Goal difference is a key aspect of any football league table as, if two or more teams are on the same number of points, their position in the league is determined by who has the best goal difference.
Because of this, goal difference can sometimes be the deciding factor when it comes to title races, promotion bids and relegation scraps. For example, the 2011/12 Premier League title, won by Man City, was decided on the final day of the season by goal difference. The Cityzens and Man Utd were on the same number of points going into the final game, but City's GD was far superior, meaning that they only had to match the result achieved by the Red Devils to clinch the title.
United won their game 1-0, meaning that City simply had to follow suit and win their match against QPR. What should have been a simple feat actually ended up creating one of the greatest moments in Premier League history. Having been 2-1 down in normal time, City managed to equalize in the 92nd minute through Edin Dzeko, giving them just two minutes to score another and win the title. This is where Sergio Aguero stepped up and scored potentially the greatest goal in the Manchester club's history, its importance essentially stemming from good old goal difference!
What is the Best Goal Difference in Premier League History?

The best goal difference in the history of the Premier League was achieved by Man City in the 2017/18 season when they achieved an impressive +79 goal difference and a record 100 points.
The 2021/22 season was equally impressive though, in which they finished with an incredible GD of +73, made up of 99 goals for, with only 26 against.
Despite being their first season without record goalscorer Aguero, the Cityzens couldn't stop scoring, finishing the season with a monumental 150 goals in all competitions, the most of any team in Europe.
Riyad Mahrez finished as top scorer with 24 goals in all competitions as City once again secured the Premier League title (getting a bit samey now).
City even managed to get the highest goal difference in the 2019/20 season, when Liverpool won the league with a GD of +52 to Citiy's +67.
What is the worst GD in Premier League history?

Well, at the complete opposite end of the spectrum, with arguably the worst ever Premier League side, you have the 2007/08 Derby County team, who finished the season with a ridiculously poor goal difference of -69.
Managed by Billy Davies and then Paul Jewell, after Davies was sacked in November, the Rams only managed to win a single league game and finished the season with just 11 points. That remains the record for the lowest ever points tally in the Premier League.
Not only this, but Derby also set the record for both most goals conceded, with 89, and the fewest goals scored, as they only found the net 20 times in the whole season.
It seems highly unlikely that another Premier League side will ever have such a disastrous goal difference in the future (or just be that bad), although we wouldn't completely write it off in this strange old game.
Has the English Top Flight Always Been Decided by Goal Difference?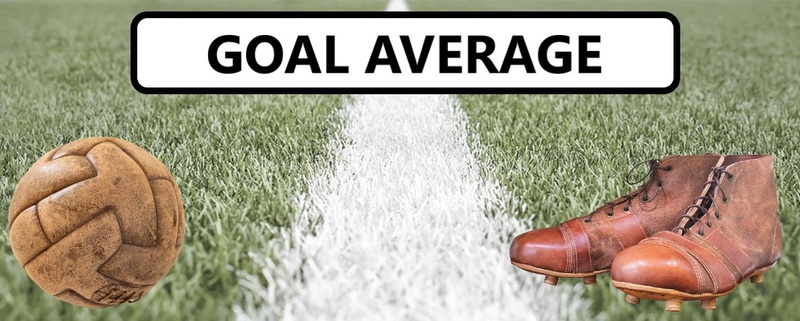 Although goal difference has become a staple of football around the world, used to decided World Cup and Champions League group stages as well as league titles, promotions and relegations, it is actually a relatively recent addition to the game.
GD was first brought in for the 1970 World Cup in Mexico and was introduced into the English football league system five years later.
Prior to GD, goal average had been used, which was calculated by dividing the total number of goals a team had scored by how many they had conceded.
Why was Goal Average Replaced?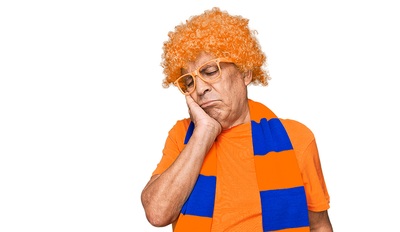 Although the concept of goal average may seem bemusing now, it was actually used for almost 90 years in English football, having first been implemented way back in the 1888/89 season.
However, it became noticeable that goal average was starting to have a negative impact on the way in which the game was played, as it clearly favoured keeping goals out rather than scoring them.
For example, if a team were to score 10 and concede four, in three games, they would have a goal average of only 2.25, despite being in good form and dominating opponents.
On the other hand, a team that scored three goals, but managed to only concede one, would have a far better goal average of three, therefore making it far more desirable for teams to take fewer risks and to avoid conceding at all costs, as it would improve their goal average.
This made the game far less exciting for spectators, and so goal difference was brought in to serve as a different, more effective solution to the same problem that encourages teams to score as many goals as possible and so encourage more exciting football.