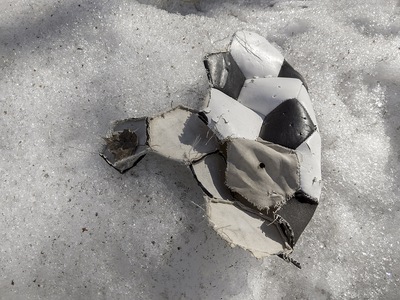 Football matches can get postponed or abandoned for all sorts of reasons, the most common being bad weather.
However, as well as waterlogged or frozen pitches, or even gales and storms, there are a whole host of other reasons why a match might not take place as was originally scheduled.
In the case of postponements this can be something as benign as footballing commitments in other competitions, or as unpredictable and dangerous as terrorism or, as we saw in 2020, a global pandemic.
Abandonments can happen for many of the same reasons, as well as things like crowd trouble, too many players being sent off, player protests (against racism or perceived cheating for example) or very serious injury to a player. But what happens in each of these scenarios in terms of betting?
Betting Rules On Abandoned & Postponed Matches Varies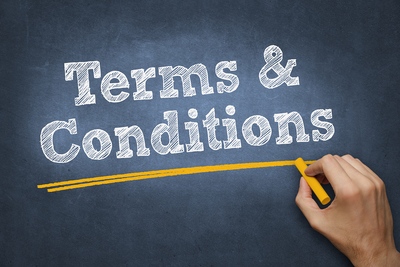 In the event of a more serious or sombre reason for a match not being played (remember Marc Vivien Foe, or Antonio Puerta?) your bet may be the last thing on your mind, overshadowed by whatever has happened. However, your wager has still been made, and especially if the issue is caused by something relatively benign, such as an icy pitch, punters will want to know what is going to happen with their bets.
It is certainly very frustrating when you have put a lot of time and effort into researching a bet, believe you have found a slice of cracking value… and then you see the game being postponed. But what next?
Sadly there is not a single, simple answer and there are a number of variables that will affect what happens to your bet. More than likely you will have to check the football rules with the bookmaker with whom you placed the bet. In some cases these will vary from one site to another, which is partly why we can't give you a full answer here. The rules in place are usually relatively straightforward and easy to understand but depending on exactly what has happened and why a game has not been completed as planned, that may not be the case.
If you have any queries about your bet then getting in touch with customer support is advised, with live chat usually the best option. Alternatively you can wait to see how your bet settles, or whether the bet is voided and the stake is returned. Obviously if you think what the bookie has done is wrong then you should contact them but we advise checking the rules first as there may often be a relatively simple explanation.
That said, we can talk generally about the two different scenarios, and what tends to be the process when dealing with your bets.
What Happens To My Bet If A Game Is Postponed?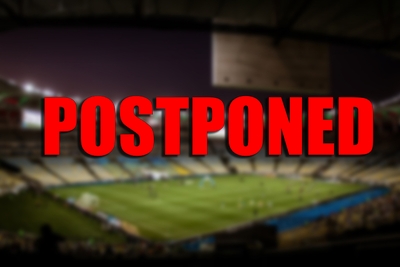 Postponements are a little more straightforward than abandonments because the picture is typically a little clearer. So, whilst we can't give you a one-size-fits-all answer, we can give you a pretty good idea.
Generally speaking one of two things will happen: either the bet will be voided and you will get your stake back; or the bet will carry forward to the rescheduled event and stand as normal. Most of the time, with most bookies, the factor that will impact upon which of these two things happen is when the event is rescheduled for.
This is very much the point at which things differ from one bookie to the next. Whilst one site may void bets unless the rearranged fixture is played within 24 hours, another may allow 48 hours, 72 hours or even a week or more. Equally, further restrictions may exist, such as the new date being confirmed within a certain timeframe. Again, this can vary quite significantly, with some betting sites requiring that the new date is fixed prior to the original kick-off, others that it is sorted within three hours, and others allowing 24 hours or more.
What Happens To My Bet If A Game is Abandoned?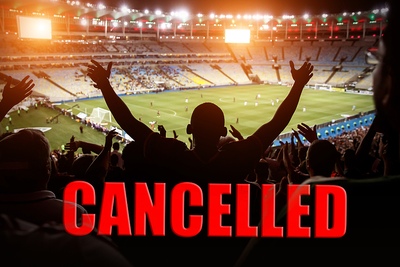 An abandoned game is one where the match begins but for some reason is not completed in the normal way, at the same time and place. Normally a match must finish by midnight local time in order to be classed as completed, though this, again, varies from one betting site to another.
Over the years games have been abandoned for many reasons, for example England's famous game in Dublin against Ireland where play was halted after 27 minutes due to crowd trouble and rioting. A less depressing abandonment came more recently when a Sunderland v Fulham game was stopped after 21 minutes because of heavy snow.
Whatever the reason, and there are many more possible causes of an abandoned match, this is a real nightmare for players, fans, administrators, punters and bookies. If your bet had already been unconditionally settled it will typically be allowed to stand. Examples of this can be seen below:
Bet on Pele to score first – Pele scores first and then at some stage after this the game is abandoned: bet wins
Bet on draw at half time – at half time the home team are 3-0 ahead but the game is abandoned in the second half: bet loses
Bet on BTTS and over 2.5 goals – the score is 2-2 and the match is abandoned: bet wins
Bet on 0-0 – game is abandoned with the score 1-0: bet loses
Generally speaking all other types of bets will be deemed void and thus you will have your stake returned. Obviously that's great if you backed the away side and the game is called off due to rioting with the home side 3-0 up. Equally obviously, it is less great if you backed the hosts in the same scenario.
Some bookmakers may not void all bets if an official result is declared, although this is rare, with abandoned contests usually subject to a replay further down the line. If the rescheduled match is played within a short amount of time, bets may stand, as with postponed fixtures. However, once again, the timeframes and terms involved will vary depending on where you placed the bet.
What About Accas, Multiples And Special Offers?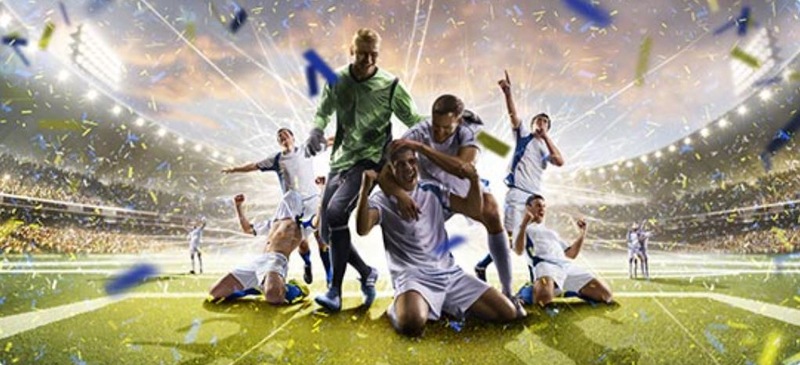 Once again there are a number of variables to consider if a postponed or abandoned match is part of an acca or multiple, or if it was relevant to an offer, such as a price boost or enhancement as part of an accumulator.
As a general rule, when a match is postponed, the rest of any acca or combination bet will go ahead as normal. As such, if you had a treble and one leg is postponed, your bet simply becomes a double on the remaining two games. Again, speaking in general terms, if the removal of this leg means you did not meet the terms of an offer – let's say a price boost on trebles and upwards – the bet will normally stand but be paid at the standard odds.
The same applies to a game that is abandoned, although if the governing body declares an official result in the match, the chances are that result will be used to settle the selection. In either scenario, you may be able to request that the entire bet is voided but this will only be possible, if at all, as long as the request is made before any of the other games have started.