When watching the vast majority of sports, be it football, rugby, golf, tennis etc, spectators are unlikely to witness an amateur competitor locking horns with the professionals. It happens occasionally in golf, perhaps in football during the FA Cup, and from time to time in other sports and events but on the whole, the main action is pro doing battle against fellow professional.
However, horse racing is a little different. Tune in to the racing on any given day and you may well see the name of an amateur rider listed right alongside the best professional jockeys in the game. It is certainly not at all uncommon, even in the very biggest races of them all.
A particularly normal sight in National Hunt (Jumps) racing, these amateur jockeys are no strangers to success, and from time to time even bely their non-professional status to claim the most prestigious prizes the sport has to offer. But what exactly is an amateur jockey? And what races can they enter? Here we explain everything you need to know.
What is an Amateur Jockey?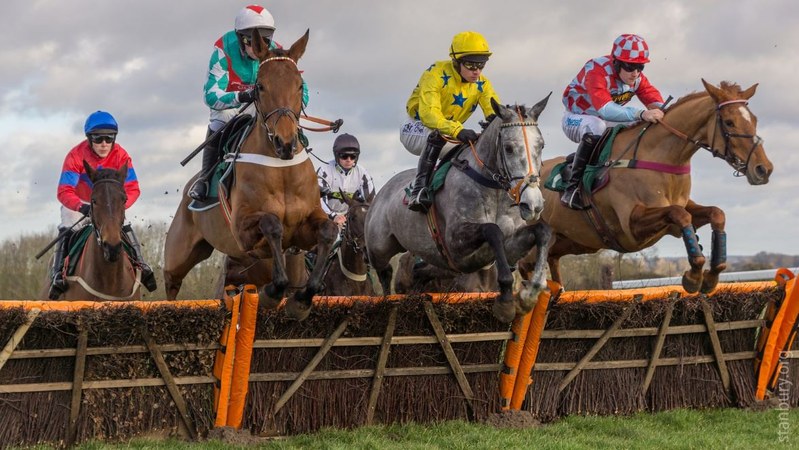 In horse racing, there are three types of jockey. First, we have the professionals who receive a fee for each of their rides, are generally the best in the business, and follow the pursuit as a full-time career. Next comes the batch of up-and-coming jockeys, known as conditional riders in jumps racing and apprentice jockeys on the flat.
Most often falling into the younger age bracket, these riders are also paid for their rides. As a means of compensating for their relative inexperience, conditional/apprentice jockeys receive a weight allowance which enables them to take a specified amount of weight off a horse's back.
The third and final category is then that of the amateur jockey.
As the word amateur implies, these riders do not receive a fee for riding. Motivations behind competing as an amateur will vary from individual to individual. For some, the inspiration may be no more than a love of the game and the urge to compete. Many amateur riders have a successful career outside of racing and treat the sport as a hobby, or a way to scratch their competitive itch. Others however do have the ultimate ambition of becoming a professional jockey and opt to initially follow the amateur route, as opposed to first becoming a conditional or apprentice jockey.
Can Anyone Be an Amateur Jockey?
Whilst all amateur riders fit the first definition of the word, i.e., competing in the sport on an unpaid basis, it is important that they do not also meet the second definition of amateur, i.e., an individual who is incompetent or inept at a particular task. Of course, just as with professional jockeys, ability levels will vary from rider to rider, but all amateurs must at least be able to demonstrate an ability to ride and control a racehorse at a high level. The sport does after all have a responsibility towards the safety of the horses, the amateur riders themselves, and the professional and apprentice/conditional riders against whom they may be competing.
As such, in order to be eligible to compete, aspiring amateur riders must first obtain an amateur rider's permit. As you would expect, all applicants must meet a stringent set of criteria if they are to be granted such a permit. Anyone wishing to become an amateur jockey must first attend a two-day assessment course at either the National Horseracing College or British Racing School. Over the course of the two days, the hopefuls must pass a demanding fitness test, and display competence in all key areas of race riding, including taking hurdles and fences at speed, correct body position, control of the horse, and bouncing a horse out of the starting stalls. Only if satisfying the assessors will the rider be granted a permit.
The permits themselves then come in two forms. A Category A permit will allow the rider to compete only against other amateur riders. In order to line up against the professionals though, an amateur must have a Category B permit. This second type of permit will only be granted should the rider pass all of the assessment centre criteria, and possess a certain level of experience – defined as having ridden in 15 races under rules, finished in the first three in a Point-to-Point race on at least 20 occasions, or some combination of the two.
How to Spot an Amateur Jockey on a Racecard
Identifying an amateur jockey on a racecard is thankfully a straightforward task.
All professional riders will be noted using only their name e.g. Frankie Dettori, Ryan Moore, Jamie Spencer etc.
However, all amateur riders will have their title listed alongside their name e.g. Mr S Waley Cohen, Ms Lisa O'Neill, Captain Archie Smith-Maxwell and so on.
Which Races Can Amateur Jockeys Enter?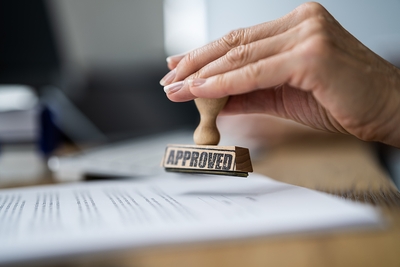 On the flat, amateur riders may compete ONLY in races restricted to amateur riders.
However, things are a little different in the National Hunt sphere. Category A permit holders are only eligible for amateur-only events – of which there are many scattered throughout the season – but those in possession of a Category B permit may ride in ANY jumps contest, with the only exception being races restricted specifically to conditional jockeys.
As such it is far from unusual to see an amateur rider competing in the biggest jumps races of the season, including the Cheltenham Gold Cup and Aintree Grand National.
Amateur Jockey Weight Allowances
When examining the list of riders in a contest restricted to amateur jockeys, you may notice that certain riders have a bracketed number following their name, e.g. Mr Ben Bromley (5). This number represents the weight allowance of the rider. The (5) signifies that Mr Bromley will be permitted to take a total of 5lbs off the weight allocated to be carried by the horse.
So, for example, if the horse in question was due to carry 10st10lb, it would be required to carry only 10st5lb should Mr Bromley be in the saddle.
The amount of weight an amateur rider may remove from a horse's back – known in racing parlance as an "allowance" – is related to the total number of previous wins recorded by the rider and operates on the following scale.
0-4 Previous wins = 7lb allowance
5-9 previous wins = 5lb allowance
10-19 previous wins = 3lb allowance until
20 or more previous wins = no allowance
Biggest Amateur Jockey Races
As mentioned, amateur riders over jumps are eligible to compete in the biggest and best events of all. This has nowhere been better advertised than in the 2022 Grand National which was won by amateur rider Sam Waley-Cohen aboard his father's horse, Noble Yeats. His victory was an emotional one as the jockey had announced his plans to retire following the race and it was a great way to cap a stellar career. His victory in the most famous race of them all really cemented Waley-Cohen's status as one of the greatest amateur jockeys of all time, with the rider having previously won two other huge National Hunt contests; the King George VI Chase and Cheltenham Gold Cup.
Putting the exploits of Waley-Cohen to one side, the season features a regular program of contests which are open only to amateur riders. The vast majority of these are of low to medium quality in terms of the class of runner on show, but there are several highlights scattered throughout the season – some of which take place at the most prestigious racing festivals. When looking at the amateur season, the following three contests are coveted above all others and, as you can see, all three come at National Hunt's showpiece festival.
Foxhunter Challenge Cup – Cheltenham Festival, March
Fulke Walwyn Kim Muir Challenge Cup – Cheltenham Festival, March
National Hunt Chase – Cheltenham Festival, March
The programme for amateur riders plying their trade on the flat is more low-key, with the clear standout of the season being the Amateur Derby, which takes place at Epsom Downs in August each year over The Derby course and distance.
Do Amateur Jockeys Turn Professional?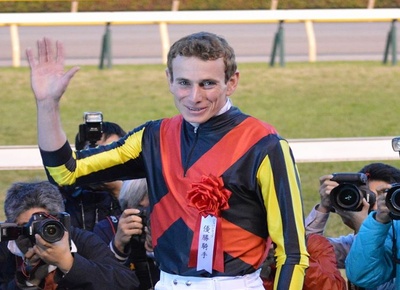 The answer to this question very much depends on the amateur.
Many amateur jockeys already have a successful profession, which they are never likely to give up in favour of a full-time career in the saddle.
Sam Waley-Cohen is a good example of an amateur who falls into this category, with the Grand National-winning rider having made his fortune at the helm of a multi-million-pound dentistry business.
Other riders however begin in the amateur ranks before moving on to a fruitful professional career.
Ryan Moore – now one of the most successful professional flat riders in history – began life as an amateur, as did four-time champion jumps jockey, Richard Johnson.
How Much Money Do Amateur Jockeys Make?
In the UK, professional riders receive a fee of around £125 per race on the flat, and a shade under £175 per race over jumps. With the average jockey amassing in the region of 200 rides per season, it is this fee which provides the baseline salary for the professional riders and effectively enables them to pursue riding as a full-time career, with win bonuses and retainers making up the rest of their salary.
As mentioned, amateur riders do not receive this riding fee. However, in common with the pros, they are eligible for a share of any prize money won. In the UK and Ireland, 75% of all prize money goes to the owner, 10% to the trainer and 5% to stable staff and racing charities – the remaining 10% is then awarded to the winning rider.
In 2020 the average prize money in the UK totalled close to £12,000 per race. As such, an average winning ride would be worth in the region of £1,200 to the jockey. Not bad for a few minutes work – but when we consider that even the very best amateurs will only ride between five and ten winners per season, it becomes all the more apparent that these men and women are usually in it for a love of the game, rather than the money.