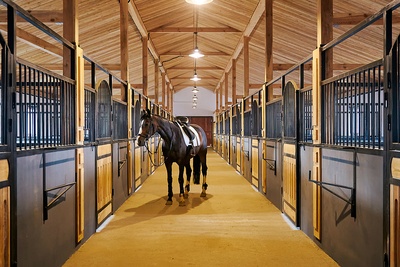 Horse racing is a complicated business. All fans of the sport love the challenge of trying to work out the multitude of elements that make up each individual race, sifting through the various information and making their call.
There is nothing like the thrill of calling a race correctly but on the flip side there's nothing quite as frustrating as seeing a horse you really fancy to run well being declared a non runner before they even get under starters orders.
Non runners are part and parcel of horse racing for reasons we outline below in our comprehensive guide, including the reasons horses are ruled out of races, the difference in ante post and race day non runners and what it all means for your betting.
What Is a Non Runner in Horse Racing?
The definition of a non runner is fairly simple one. The term refers to horses who were slated to run in a particular race but don't end up actually contesting it. It is straightforward to understand but there a couple of distinctions to be made between non runners and other similar terms.
Whereas a non runner never takes part in the race in question, disqualified horses do. Horses are disqualified for rules infractions during the running of a race and bookmakers have separate rules related to how they deal with bets on disqualified runners.
The other distinction to make is between non runners and horses who refuse to race. The latter happens occasionally when horses refuse to begin a race or leave the starting stalls. As the horse is deemed to have come under starter's orders they are not non runners and bets are therefore settled as losers. If handlers are unable to get the horse satisfactorily into the stalls or to the starting line then they can become very late non runners as long as they are withdrawn before starter's orders.
Although it is easy to understand what a non runner is the reasons why a horse may not run are a little more complicated. Generally speaking, non runners can be divided into two sections – those who are declared non runners before race day and those ruled out on the day.
Ante post Non Runners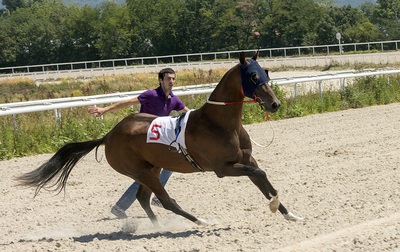 Ante post betting is very popular among punters who want to get the best possible price on a horse for a big race sometime in the future. More often than not, the odds available on a horse are bigger some time before the race than they are on race day itself. That's because there is more risk attached to ante post bets.
Thoroughbred horses can be precocious animals at times. It requires an impressive feat of training just to keep such highly tuned equine performers fit and to get them to the start of a race safely. Once you factor in the form of the horse you're backing, the form of the other horses in the race and the unpredictability of conditions you see why the risk, and therefore the rewards, are greater with ante post bets.
Half of the challenge of ante post betting is simply predicting whether the horse will turn up to race. Sometimes it's obvious which route a horse is going to take but trainers and owners do make some odd decisions at times.
Additionally, some races are so valuable that they become oversubscribed so even horses who are fit and ready to run are denied a place either because their handicap rating isn't high enough or they are balloted out.
It's also possible for a horse to be declared a non runner because they no longer fit the criteria for a race, for example, a horse who is entered into a big maiden but unexpectedly wins their first race beforehand. Non runners are part and parcel of ante post betting so it is important to keep an eye on the market, especially around the key declaration stages.
Non Runners on Race Day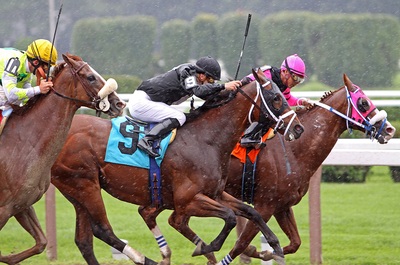 Sometimes a trainer and their staff will do all the necessary work to prepare a horse for a race only for a late decision to be made to scratch them from the race. Again, this is an inevitable part of horseracing which fans and punters alike have to learn to live with. Indeed, non runners on the day of a race are a daily occurrence at racecourses all over the world.
The most common reason for a horse being declared a non runner on the morning of a particular contest is a change in the ground conditions. As all racing fans know, some horses are better suited to racing on firm, fast conditions, some prefer slogging it around in the mud and others are Goldilocks competitors who don't run well on either extreme.
Oftentimes connections will feel that there is no point running a horse on conditions that won't allow them to be competitive, whilst sometimes there are health and safety concerns as horses have different running actions and for some, running on ground that is too firm is a genuine risk. Trainers and owners often leave the decision on whether to run a horse as late as possible in the hope that the weather forecast may prove wrong and there may be some late change to the going that makes things more suitable for their charge.
Aside from the suitability of the conditions, health concerns are the other main reason for horses being withdrawn from races. The welfare of thoroughbred horses is the number one concern. If a horse wakes up lame on the morning of a race, catches a virus or is declared unfit to run by one of the on course vets then they must be withdrawn. Trainers often help racing fans out by suggesting that a horse is doubtful to run if there is a nagging fitness concern in the days and weeks leading up to a race. On the other hand, horses, like humans, can frequently be hit by unexpected, last minute medical issues.
What Happens to My Bet With A Non Runner?
Now you understand the reasons why a horse may be declared a non runner at different times, it's important to understand what happens to bets on horses who are subsequently withdrawn.
Again, the situation and applicable rules are different subject to whether it is an ante post market or not.
Non Runner No Bet Offers
In the run up to big races and meetings such as the Cheltenham Festival or Grand National, many bookmakers will start offering 'non runner no bet' terms on their ante post markets.
You can see an out of date example on the right – this offer is obviously no longer valid.
As the name suggests, these offers protect punters in the event that their horse is pulled out of the market before the race.
Bets on non runners are simply made void and the money returned to punters' accounts.
Again, make sure to read the market rules for details on when the non runner no bet terms apply and also note that some sites offer the similar but slightly less favourable promo of "non runner free bet".
Antepost Bets
As mentioned above, ante post betting is a riskier proposition than betting on a race. A major part of that additional risk is the chance that the horse you back does not make it to the start line at all.
The general rules for ante post betting state that all bets on non runners are settled as losers. It is important to note that individual bookies have their own way of operating so make sure to read the rules of the market if in any doubt.
Rule 4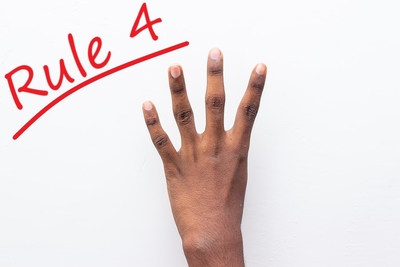 Betting markets are fluid. If the price comes in on one horse then it will go out on others. Likewise, if a horse is declared a non runner and removed from the market then the odds on those left in will necessarily shorten. The shorter the price of the withdrawn horse, the larger the impact that withdrawal will have on the prices.
Withdrawals are all part of the fun on ante post markets but on the day of a race there is no time for markets to reform so the betting industry introduced Rule 4 to protect bookmakers from paying out at odds that were obviously unfair following a withdrawal. Note that Rule 4 is an industry wide racing rule so is applied in the same way by all bookmakers.
Bookies will reduce the payout due to punters who have winning bets subject to the odds of the horse declared a non runner. For example, a withdrawn horse with odds of 6/5 would see winnings reduced by 45% but a withdrawn horse at odds of 10/1 would only mean a 5% reduction. Note that Rule 4 is only applied when you place your bet before the non runner is declared. Prices offered by the bookmaker after a NR is announced will reflect the new and accurate chances of the horses.
Multiples and Combination Bets
Non runners are an annoyance that everybody who bets on horse racing has to put up with. That is true even when it comes to multiples and accumulator bets. Fortunately, the rules are straightforward as bets on non runners in this scenario are simply voided. The impact of that voiding process depends on the bet placed.
For accumulators it's as easy as trebles becoming doubles or fourfolds becoming trebles and so on. It is a little more complicated for combination bets such as Yankees or reverse forecasts as several lines can be impacted but the overall message is that lines are made void and winnings are reduced.