BetVictor are one of the best bookmakers around when it comes to horse racing.
They have a comprehensive selection of markets from British, Irish, and international races and come out well above average in odds comparisons with their competition.
In an attempt to ensure they retain and even enhance their reputation, BetVictor are always working on new ways of benefiting their customers and keeping them interested. Their 'Lengthen The Odds' feature is one example of this.
It's an incredibly simple tool built into the website's interface that anyone could learn to use in just a few seconds.
What Is Lengthen The Odds?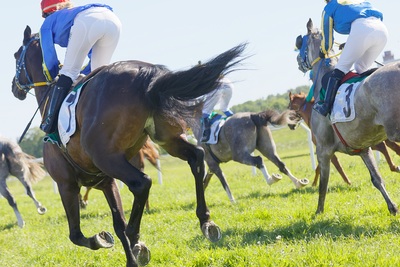 BetVictor know that every punter wants the best odds possible when backing any horse. Sometimes though, there is a race where the favourite is so strong in the betting that there just isn't any value to be had. That's where their Lengthen The Odds facility comes in.
Punters can get an enhanced price by backing their horse to win the race by a certain distance. The odds increase the bigger the winning distance chosen or, as BetVictor put it "the further it wins, the bigger the odds!"
Lengthen The Odds is available across BetVictor's flat and National Hunt racing offering. That gives punters a huge amount of choice. Punters thinking of using Lengthen The Odds should remember that this is a feature best employed when you are very confident about the chances of a particular horse. Choosing a minimum winning distance is by no means easy but the potential rewards provided by Lengthen The Odds are impressive.
How Do You Use Lengthen The Odds?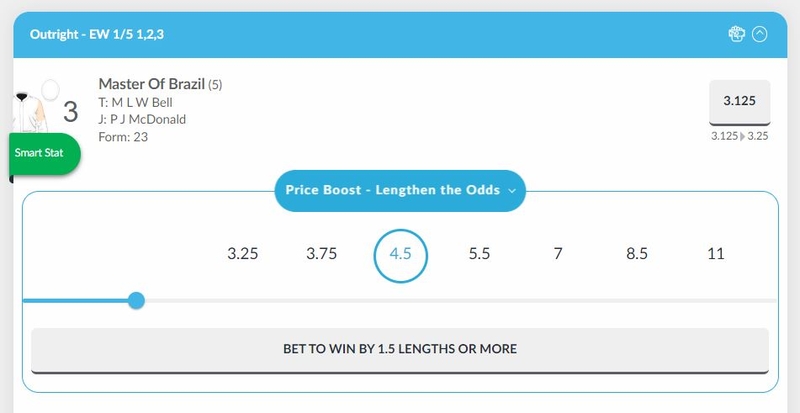 When you navigate to the betting market of any UK horse race on the BetVictor site you'll see the Lengthen The Odds switch just above the list of runners. Clicking the switch will enable the feature but you'll have to click the drop down menu button on the right hand side of every selection to choose the winning distance.
This is when the fun starts. You choose the winning distance and the odds via a sliding scale that sits underneath the name of the horse. The scale starts with a win over 0.5 lengths or more and goes all the way up to a win by 10 lengths or more. The odds available change subject to the horse that's being backed but they go up considerably as the winning distance increases.
Once you settle on a winning distance, simply click the button below that says "Bet To Win By x Lengths Or More" and the bet will be added to your betslip. You then have the chance of simply placing the bet or combining it with other bets into a multiple.