For most of us, horse racing involves betting on individual races – selecting the nag we think will be first to the finishing post and crossing our fingers.
This is not your only option when it comes to making your wagers though as trainer and jockey betting is available throughout the season as well as during the big festivals.
Here we'll explain just how these bets work, what markets are available, as well as well giving you a general guide as to what names you might want to consider.
What is Trainer & Jockey Championship Betting?
At the end of every National Hunt and Flat racing season, the most successful jockey and the most successful trainer are crowned kings of the year. For the British flat/jump racing Champion Jockey, the number of victories secured on British soil determines the award.
As for the trainers, it is not the number of winners saddled but rather the total amount of prize money secured. As a result, it's theoretically, although not in any way realistically possibly, for a trainer not to win a single race but to still end up as Champion Trainer.
There are entirely separate awards given to the leading Irish jockey and trainer. The criteria for deciding the winner is just the same as with the British awards, the only difference being of course that only wins or prize money recorded in Ireland count.
Which Races Count?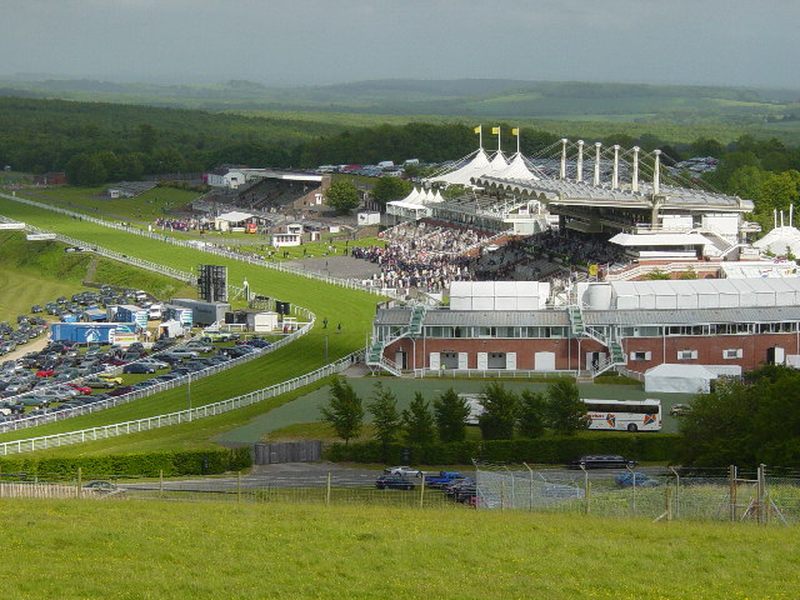 When weighing up your bets for the trainer or jockey championship, it's important to know which races fall within the qualifying period. It could be that a well-known jockey is starting the season late due to a broken arm so knowing exactly how much time they'll miss could prove useful.
Traditionally the British Flat racing Jockey Championship ran for a 32 week period, stretching from the Lincoln Handicap to the November Meeting, but controversial changes have seen the time-frame cut down.
The decision, made in 2015, produced much outrage among racing circles with one commentator calling it "total garbage" and another saying it demonstrated "no respect for tradition."
British Flat Jockey – Between Newmarket Guineas Meeting and British Champions Day (approx. 24 weeks)
British Flat Trainer – The full calendar year
British National Hunt Jockey – Early May to late April
British National Hunt Trainer – Late April to late April
Irish Flat Jockey/Trainer – Late March to early November
Irish Jump Jockey/Trainer – Late April to late April
There's never been a situation in which two trainers have ended the season level on prize money to the very last pound or Euro but jockeys have sometimes ended with the same number of wins. It's an uncommon occurrence for sure, but one we saw in 2007 as Seb Sanders and Jamie Spencer both ended with 190 Flat wins on British soil.
Rules dictated that the jockeys share the award between themselves, just as they had done the previous three times this situation occurred. While perhaps an unsatisfying conclusion for some, Spencer called it "the best result that could have happened for racing as no one deserved to lose."
Recent Winners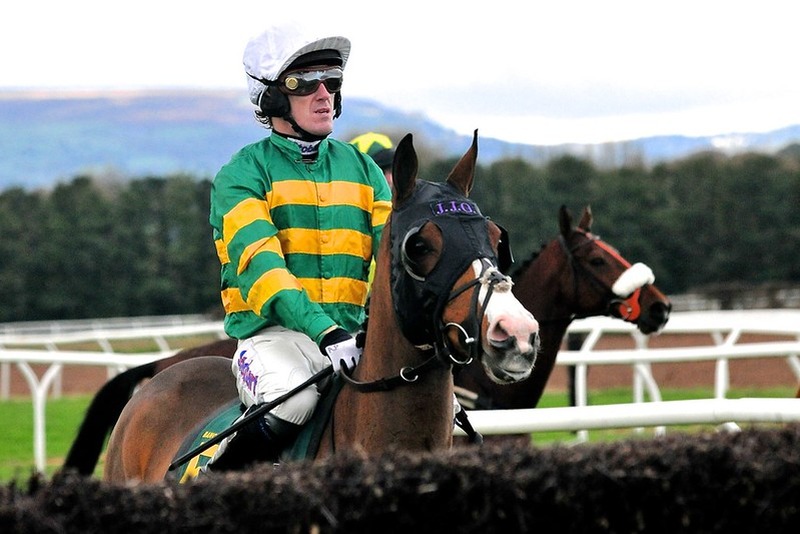 Often, these awards don't feature the most diverse list of winners, with a select few names tending to feature on multiple occasions. Jockeys and trainers can fluke a few races here and there but ultimately over the course of a season it's very rarely the case that the most deserving name misses out.
British Flat Jockey – Silvestre de Sousa (2018, 2017, 2015), Jim Crowley (2016), Richard Hughes (2014, 2013, 2012), Paul Hanagan (2011, 2010).
British Flat Trainer – Aidan O'Brien (2017, 2016), John Gosden (2015, 2012), Richard Hannon Jr (2014), Richard Hannon Sr. (2013, 2011, 2010).
British National Hunt Jockey – Richard Johnson (2015/16 to 2018/19), Tony McCoy (1995/96 to 2014/15).
British National Hunt Trainer – Paul Nicholls (2018/19, 2015/16, 2014/15, 2013/14, 2005/06 to 2011/12), Nicky Henderson (2017/18, 2016/17, 2012/13).
Irish Flat Jockey – Donnacha O'Brien (2018), Colin Keane (2017), Pat Smullen (2015, 2014, 2010), Joseph O'Brien (2013, 2012), Jonny Murtagh (2011).
Irish Flat Trainer – Aidan O'Brien (1999 to 2018).
Irish Jump Jockey – Jody McGarvey (2018/19, 2012/13), Davy Russell (2017/18, 2011/12), Ruby Walsh (2013/14 to 2016/17 & 2004/05 to 2009/10).
Irish Jump Trainer – Willie Mullins (2006/07 to 2018/19).
The Names at the Top
Willie Mullins and Aidan O'Brien have ruled Ireland for so long that other names have found it impossible to break through, although Mullins' reign of superiority almost came to an end in 2018. He trailed Gordon Elliot by €521,413 coming into the season finale at Punchestown but a massively successful festival, including six winners on Wednesday alone, saw his long winning streak continue.
Another long-reigning champion was AP McCoy, but following his retirement 16-time runner up Richard Johnson is now deserving some well-earned time in the spotlight and there should be more to come.Other markets are a little more unpredictable such as the battle to become Ireland's top Flat jockey. Donnacha O'Brien and Colin Keane have made this something of a two-horse race in recent times, but no one has held the top spot more than six years in a row and that has only happened once back in the 80s, so there is more opportunity for upset here.
There's an even fiercer rivalry between Nicky Henderson and Paul Nicholls for the British jump racing Trainers Championship. The pair have often gone head to head for the big prize and frequently the duel isn't decided until the final few days of the season. Paul Nicholls is the most successful of the two by quite some distance, but Henderson has been batting strongly in recent times.
Deciding on the Champion
When it comes to predicting the champion jockey, it's important to remember that it's not a true measure of quality. Take Frankie Dettori for instance, regarded by many as one of the greatest flat riders of the current era, but he was last crowned Champion Jockey back in 2004.
Moreover, the Italian has won the award as many times as Silvestre de Sousa, a jockey who as of October 2019 had only scored three Group 1 wins in Britain. The key to the Brazilian's success on the championship front was riding frequency, as over the last five years, he's ridden three times more often than Dettori.
It's a different story when it comes to the trainers championships as these are based on prize money not wins. Not only does this mean that second and third place finishes can prove decisive but it also means big race performances have a much bigger impact.
It's no good winning lots of lower standard events as 100 Class 5 wins can be cancelled out by just one Group 1 triumph. With flat racing, proportionally more of the big money events are won by three-year-olds so any trainer with a promising crop of horses of that age is one to watch out for.
Jockey and Trainer Betting Specials
When it comes to betting on jockeys and trainers, you don't have to do it based on the overall championship race. Bookies regularly offer a variety of specials throughout the season regarding many of the big names.
You won't get anything resembling big odds on Aidan O'Brien to be named Irish Flat racing Champion Trainer but you can get much longer odds on related specials markets. For an example of the kind of bets possible, let's take a look at some of the bookies' previous offerings:
Aidan O'Brien to train the winner of all 5 UK Classics – 33/1
Any female rider to win the Grand National – 25/1
Jim Crowley to ride a UK Classic winner – 4/1
An Irish-trained winner of the Grand National – 3/1
Festival Betting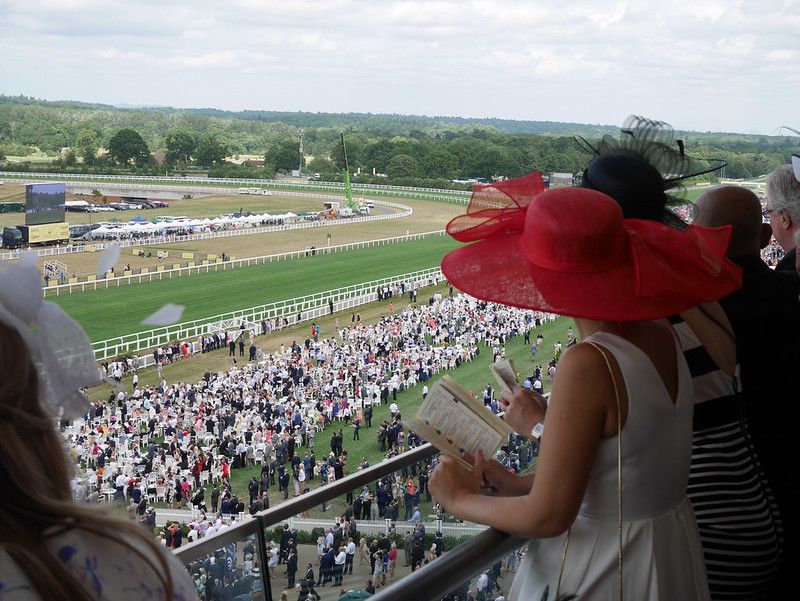 Alongside these special bets, betting on which jockeys and trainers will fare best at specific festivals is also widely available. How these markets work is very straightforward; simply choose which jockey or trainer will win the most races during the meeting.
Ahead of Royal Ascot 2019, for example, Ryan Moore was top pick among the jockeys at 8/13 with Frankie Dettori (11/4) and James Doyle (4/1) both credible threats. There was a similar hierarchy among trainers with Aidan O'Brien heading the way at 8/15, John Gosden at 9/2 and Charlie Appleby 6/1.
The prices were, and usually are, so closely linked because each trainer will use the same jockey for all their best horses. In the case of O'Brien, Moore is his stable jockey, so most of the runners he'll ride during any given festival will be O'Brien's.
Gordon Elliot and Nicky Henderson are very regularly neck and neck in the betting to become Britain's top trainer and the same is true for most Cheltenham Festivals. In 2019, Elliot held the minor edge at 5/4 but Henderson (6/4) was breathing down his neck.
It wasn't billed as a two-trainer affair though with Willie Mullins, the winner between 2013 and 2016, a strong 10/3 contender. None of them excelled in the end with Mullins' four wins enough to secure victory.
As for the jockeys, Nico de Boinville produced something of a surprise to claim top jockey with three wins, seeing off Barry Geraghty (7/2) and Ruby Walsh (3/1). In cases where trainers or jockeys have the same number of victories, the winner is determined by the higher number of second place finishes and then third place finishes should a tie still remain.