Online bookmakers offer many different ways for punters to approach their horse racing betting, with an ever-growing range of betting markets being made available and the information they provide getting more and more detailed. This can be data that helps inform betting decisions such as current form , expert insight, or the varied markets they take bets on.
The betting on the unnamed favourite and the unnamed second favourite markets are examples of betting markets that are just a little more exotic than simply backing a horse to win a race.
Whilst blindly betting on a horse to win a race may seem counter intuitive, unnamed favourite betting markets are popular for many different reasons. Here in our unnamed favourite betting guide we look at how this market operates, the things you should be aware of, and scenarios in which it is useful.
How Unnamed Favourite Betting Works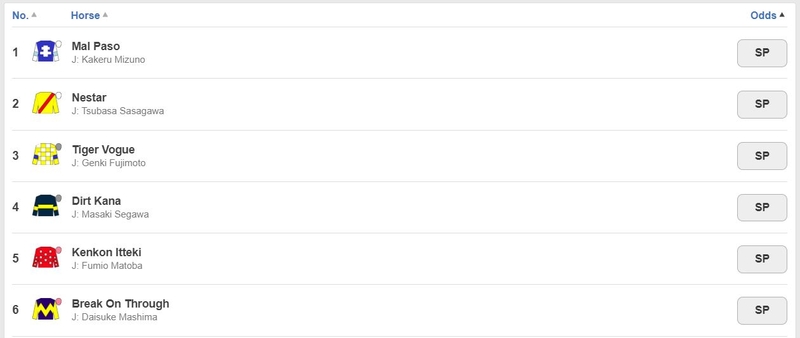 The starting price (also known as the SP) is an incredibly important part of horse racing. It is set by an independent body who take into account the aggregate prices from trackside bookmakers and it is used by many punters. The SP is used for singles and multiples betting when punters decide not to take the price that is available at the time they place their bet, but instead allow their bet to be settled at the SP should they win. The SP could be higher or lower than the price they decided not to take, or indeed exactly the same.
Another key element of the SP is that it dictates which horse is the official favourite for any given race. There are a lot of factors that go into deciding who the favourite is including official ratings, a horse's form, and the amount of money bet on the selections in the market. Sometimes it is abundantly clear which horse will be sent off as the favourite, but at other times it is almost impossible to predict.
Many punters are happy to place their trust in the market and the way that it decides which horse deserves to be favourite by utilising the unnamed favourite options available with the best bookmakers. Simply put, backing the unnamed favourite means punters lend their support to the favourite, whoever that favourite turns out to be.
Bookmakers who offer unnamed favourite betting almost always offer an identical bet on the unnamed second favourite too. This works in exactly the same way except that your bet will be struck on the horse with the second shortest starting price.
How to Make the Most of Unnamed Favourite Betting
Having a bet on the unnamed favourite obviously comes with a certain amount of risk as you are betting blind – you don't know which horse you are backing or even what price you will get. It can, however, be a profitable way to approach your horse racing betting when used sensibly.
One of the most popular ways of approaching horse racing betting is looking at the historical trends of a race. These trends look at key information of the recent winners such as age, incoming form, and official rating. Of all the available trends, may punters pay closest attention to the price of recent winners and the record of favourites in a particular race. If the trends show that favourites have a strong record, backing the unnamed favourite can certainly make a lot of sense.
Similarly, in races where the trends suggest it pays to take the favourite on, backing the unnamed second favourite is often well worth considering.
Joint Favourites and Other Key Terms
Sometimes the bookmakers cannot separate two horses at the head of their betting markets for a race. It's relatively common to see joint favourites for a race; that is when two horses both have the same (lowest) starting price. You'll notice JF on race cards in such cases and CF when there are more than two favourites for a race, known as co-favourites.
When two or more horses are joint at the top of a betting market it obviously has a major impact on the unnamed favourite market. It is well worth having a read through the market rules of the bookmaker with whom you are betting but there are some general rules to consider.
In the case of joint favourites, the standard procedure is that bets are settled as dead heats. This, in effect, means that two bets are placed. Take the example of a £10 bet struck on the unnamed favourite market. If there are joint favourites that bet will be split as a £5 bet on each of them. With co-favourites the £10 bet would be split between each of the favourites.
There are some other key terms and conditions to bear in mind when it comes to unnamed favourite betting. Perhaps the most important is that unnamed favourite bets are win only so each way betting is not possible. Finally, when the favourite is withdrawn close enough to the start of the race and there is no time for the market to be reformed then all unnamed favourite bets are made void. But it is always a good idea to contact the customer services department of your chosen bookie in such a scenario as occasionally rules will vary on this.