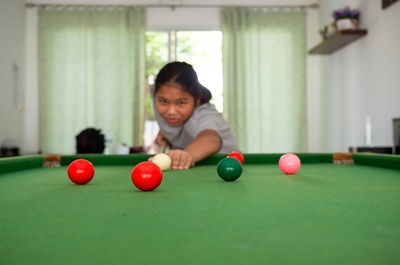 There are some sports in which men and women are unlikely to ever compete due to the very obvious physical advantages men have. Rugby, basketball, boxing, American football and wrestling are just a small number of sports where height, weight, power and strength are just too decisive in terms of the outcome to give women any real chance of success.
It may surprise some to learn that there are sports in which women have an advantage, chiefly ultra swims in cold, open water but also in other multi-day ultra tests of endurance.
Suffice to say, however, that snooker is not such a sport. Some, in fact, argue (very strongly) that snooker is not, in fact, a sport at all. We'll save that debate for the pub though. The key point here, is that on the face of it, there would seem no obvious reason why men and women could not compete equally when it comes to battling it out on the baize.
In this article we will look at whether or not men and women do compete directly against one another in snooker, on a level playing field… or baize. In addition, we will look at how women have fared in the game and consider why they are not currently at the level of the best men.
Can Women Play in 'Men's' Events on the Main Snooker Tour?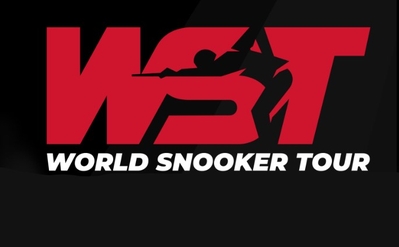 The World Snooker Tour (WST) is the main tour in the professional game and is majority owned by Matchroom Sport, though the World Professional Billiards and Snooker Association (WPBSA), the sport's governing body, own just over a quarter. The exact structure of the tour, including how many tournaments there are, who is eligible to play and how many players compete, have all changed many times over the years.
However, one thing that has not changed for some time is that women are eligible to compete against men. Whilst there is a separate women's tour and world championship, the WST is not a men's tour per se but rather an open one. At the time of writing a woman is yet to qualify for the first round proper of the World Championships but back in 2013 the multiple winner of the WWS world title, Reanne Evans, became the first woman to qualify for a full ranking event.
She had been granted a wildcard to the World Snooker Tour back in 2010/11 but was unable to win a match during the season. That year she became the first woman to play on the full circuit for around 15 years, since Allison Fisher in 1994/95) showing that women have indeed, at least to a degree, been playing against the men.
To be able to play in any tournament there are various qualification routes and entrance requirements. No women have managed to qualify through Q School, but there are other routes available, including one-off invitations, wildcards, sponsor invites and via WPBSA events.
More Women to Come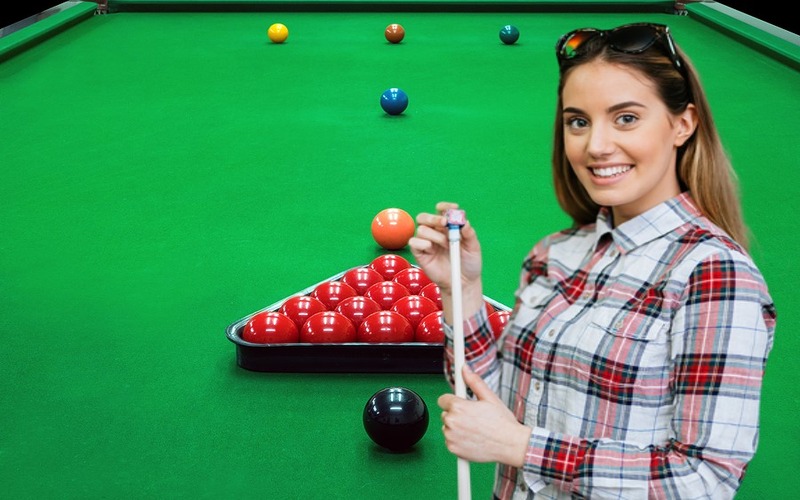 Whilst women can and have competed on the main circuit, getting there is hard. However, in recent times, as in most sports, moves have been made to promote greater equality and encourage participation. This has meant that for the 2022/23 season four women play full-time on the WST. As the women's authorities point out, "the WST is fully inclusive and open to players of any gender who are able to qualify for it through one of several qualification pathways."
The WWS has been one of the available pathways to the full tour since 2021 and women's snooker is certainly growing. Over the past 10 years or so it has expanded from just 38 players with official rankings up to not far short of 170. What's more, these players are drawn from around 30 countries, showing how the women's game is gathering momentum globally rather than being overly UK-centric.
Barry Hearn, the owner of Matchroom, was criticized by Reanne Evans the star of women's snooker back in 2015,  highlighting the disparity in pay and opportunities. Hearn claimed that women could be "just as good as a man" and that Evans herself was capable of beating "half the field, maybe more".
Since then things have improved and in 2022 the winner of the World Women's Snooker Championship was granted a place on the WST. If they had already earned that, their place would go to the next highest ranked player and thanks to this we have seen four women play, as said. However, the fact remains that whilst Thai youngster Nutcharut Wongharuthai won just £6,000 for landing the women's crown in 2022, Ronnie O'Sullivan scooped £500,000 for the men's in the same year, more than 83 times as much!
Indeed, the highest break prize for the men was £15,000, only slightly less than the entire purse for the women's tournament. Of course much of this was down to sponsorship and popularity, and there is clearly a long way to go before we see equality but will we ever see a woman who can truly compete with the very best men?
What is Preventing Women from Beating Men?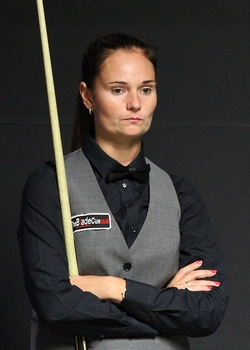 Reanne Evans is the most successful player in women's snooker and made the world championship semis on her tournament debut at the age of just 16. She had to wait another three years to claim her first crown but then won an incredible 10 in a row and as of 2022 has won the sport's premier trophy 12 times. She has also landed the UK Championship 10 times and the Masters 10 times.
She is currently the top-ranked player on the women's tour and has been for as long as almost anyone can remember. However, she is currently ranked 120th on the WST standings, ahead of only Marco Fu and Igor Figueiredo (oh, come now, don't tell us you don't know Igor Figueiredo, Brazil's finest) and has a career-high ranking of 85th.
Whilst she has played in a good number of WST events, this has mainly been in the qualifying rounds. She has made it through to the first round on a number of occasions but is yet to win a match, despite pushing some excellent players very close at times. The question many ask is: just what is holding women back?
Clearly snooker is not a sport that favours taller, stronger, faster, heavier or more explosive performers. A quick glance at the physiques of some of the best male players over the years shows that (although being tall might give a slight advantage in terms of reaching some of the trickier shots.) So why have we not seen a woman able to truly make it on the full circuit? And more to the point, if Evans, with 32 WWS triple crown titles to her name can't make it, will we ever see a woman lifting one of the big prizes, or even any trophy on the WST?
Complex Issue and no Clear Answers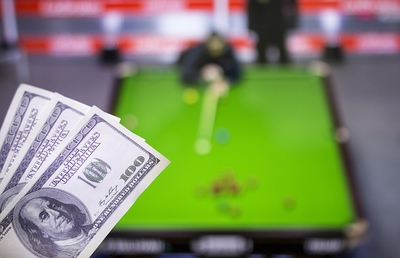 There are similar debates taking place in many sports, with darts perhaps the most obvious parallel to snooker. In horse racing, it is now largely accepted that women can be at least as good as men and may even have some physical and even psychological advantages. Thanks to the incredible exploits of the likes of Rachael Blackmore, who was crowned leading jockey at the 2021 Cheltenham Festival, winning the Grand National the same year, Bryony Frost, Hollie Doyle and others, this is an argument that has been ended.
However, we should remember that it was only relatively recently that various pundits and supposed experts thought that a woman just wasn't capable of such things. In 2005 four-time Grand National-winning trainer Ginger McCain said a woman would never win the National. So whilst a woman qualifying for the first round of a major tournament, let alone winning one, might seem a long way off, we should remember that things can change quickly.
Part of the issue is undoubtedly cultural, with snooker, like darts and many other sports, seen by many as a "male" sport. Young girls do not tend to play snooker and this, of course, means that the pool from which any future stars are drawn is very small. The lack of success women have had on the WST is undoubtedly in large part a numbers game.
However, as said, the women's tour is growing and in time that will result in more players, more exposure and a virtuous circle where girls who might never have taken up the sport have role models who can inspire them. But aside from cultural, societal and historical factors, is there anything else that might be stopping women from succeeding?
Could Psychology be a Factor?
It has been suggested that in certain sports psychological factors could give men an advantage. Some may feel that such views are outdated, or at the very least that this is an over simplistic analysis that ignores how culture might have shaped psychology. However, in 2014 Steve Davis, six-time world snooker champion, claimed that "The male of the species has got a single-minded, obsessional type of brain that I don't think so many females have." He also went on to add that women didn't have the "single-minded determination in something that must be said is a complete waste of time (snooker)".
Whilst those comments were deemed highly controversial by many, perhaps surprisingly they were supported by some of the best women snooker players out there. Women's world number one at the time Maria Catalano, agreed with Davis that women would not be able to match men at the very summit of the sport. She said "I believe that male and female species are wired mentally different. A woman's brain is better at multi-tasking. I believe a man is more single-minded, so has a stronger concentration on one thing at a time."
Reanne Evans, who was ranked number three at that time, also backed the Nugget's views when she said "I think women find it difficult just to concentrate on snooker. I've got my little girl and you're always thinking about them. The men's game has the backing behind them that they can afford to have a part-time job, or no job, and just practise and work at the snooker, whereas there's no money in the women's game whatsoever."
However, whilst Evans' comments were widely taken as agreement with Davis, it is fairly obvious there is a big difference between women lacking the single-mindedness of men, and them lacking the necessary financial support. In addition, as in all walks of life, women who choose to have children find it almost impossible to avoid at least some disruption to their careers.
But this is a far more nuanced and complex issue than simply saying sports like snooker (and darts, golf and other such disciplines) favour men per se. We do not know whether Davis and others still believe these ideas almost 10 years on. However, it would certainly seem possible that in another 10 years we might start to see more women breaking through and even winning. If that happens, ideas such as these will seem as laughable as the notion that women couldn't, for example, run long distances (it wasn't until the 1970s that they were allowed to run marathons).
Things can change fast.